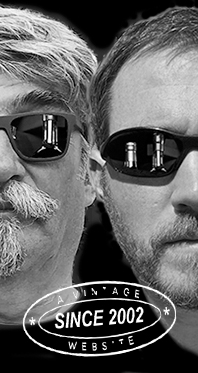 Home
Thousands of tastings,
all the music,
all the rambligs
and all the fun
(hopefully!)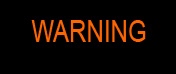 Whiskyfun.com
Guaranteed ad-free
copyright 2002-2017



A very extreme Benrinnes session

Let's remember that until the year of 2007, Benrinnes used to be kind of triple-distilled. And yet, upon my miserable experience, Benrinnes is much fatter than, say Auchentoshan (another triple-distilled malt).

Benrinnes 2001/2014 'Rhubarb Royale' (46%, Wemyss Malts, hogshead, 425 bottles)


As it happens, I just adore and cherish rhubarb. So, high hopes there… Colour: white wine. Nose: starts rather sulphury and chalky, gets then a tad fruitier, rather on apples and pears, then, indeed, perhaps kiwis and rhubarb. Acidic fruits. Quite a lot of apple compote too, and always this chalkiness. Mouth: fruitier, very malty, and very flinty indeed. Grass, clay, plasticine, chalk, green apples, then bitter chocolate and ground coffee. Gets really dry. Finish: rather long, grassy, bitter, chalky, with a spoonful of miso in the aftertaste. Also lovage. Comments: not the easiest malt ever, I'd even say it's pretty austere, although quite characterful. Big chalk.


SGP:362 - 81 points.

Perhaps another one by Wemyss?

Benrinnes 1997/2017 'A Liquorice Potion' (46%, Wemyss Malts, barrel, 265 bottles)


Colour: white wine. Nose: this older one's brighter and fruitier, easier, and frankly nicer. Sulphur was toned down a lot, while we're finding nice notes of tropical fruits. Mangos, bananas, and passion fruits, then green pears, cherries, melons, and some chalk again, but much less than in the 2001. Mouth: very good, once again easier, quite deep, with an oily side, some green melons, grapefruits, bananas, and wee bit of plasticine (which, I think, is related to sulphur with this very peculiar style). Finish: long, with more pepper, chilli, sweet mustard, and… do you know Ricola? Comments: this one went down easier. It really is a very oily and mineral spirit.


SGP:551 - 85 points.

Benrinnes 1997/2017 (46%, Scyfion Choice, Artania cask finish, 226 bottles)
This one by some friendly Ukrainian independent bottlers who like to use local wine casks to finish their whiskies. It's to be said that we already tried some very good ones, however unlikely those finishings were. In this case it's Artania, some kind of red 'Bordeaux blend', apparently. Colour: light gold. Nose: no straight red wine that I can get, and that's just fantastic, rather a typical Benrinnes style similar to that of the 1997 by Wemyss. Granted, I do find wee touches of blackcurrant buds and, perhaps, wine sauce (sauce chasseur – hunter's sauce) but that's all fine. Something toffee-ed too. Mouth: success! Sure the arrival may have got a little too much 'purple crocodiles gummies' at first, but there's a very pleasant feeling of ganache, liqueur-filled chocolate, and liquorice cake. Balance is achieved and this is no winey monster, at all. Our Ukrainian friends made it right, apparently. Finish: rather long, and a wee bit earthy, which is very nice. Blackberries, mulberries, cassis, coffee, chocolate… Comments: very well done! Ukraine, 85 points… Right, this is not a song contest.


SGP:661 - 85 points.

Benrinnes 20 yo 1997/2018 (54%, Cadenhead, Small Batch, 408 bottles)


This one from three bourbon hogsheads. Wait, only 400 bottles from three hoggies? Some evaporation may have taken place, usually not a bad sign mind you… Colour: straw. Nose: typical chalky/fruity start, but rather with preserved peaches this time, even preserved pears. That's a pleasant combination. Gets then a little barley-y and honeyed, with even notes of sugarcane syrup. With water: fresh, and indeed rather chalky. Wet plaster? Mouth (neat): really very fruity, and less mineral this time. Banana and apple skins, grapefruits, then an earthier side, as well as notes of dark pipe tobacco. Eating a bit of tobacco from an untipped Gauloise (that brings back some memories…) With water: same savoury side as in the first Wemyss. Drops of Maggi sauce, perhaps. Other than that, it's all fruits. Finish: long, on pretty much the same kinds of notes. Which is nice. Comments: it really is a characterful distillate. This bottling also shows the superiority of really small small batches over many single casks. Very good, I think.


SGP:562 - 87 points.

Benrinnes 1997/2016 (50.3%, Beacon Spirits)
Yes, another 1997. And why not? Colour: straw. Nose: pretty much in the style of the Cadenhead, with, perhaps, just an added wee touch of raw barley. Other than that, both whiskies are extremely similar. Which is good, of course. With water: same, very similar if not identical. May I sing you a song?... Mouth (neat): same comment. Perhaps a little more citrus in this one?... No, really, it's almost the same whisky. With water: so, imagine there's no heaven, it's easy if you try, no hell below us, above us only sky… Finish: imagine all the people, living for today... Ah-ah-ah-ha-ha... Comments: you may say I'm a dreamer, but I'm not the only one…


SGP:562 – 87 points.

Some younger one, why not…

Benrinnes 10 yo 2006/2017 (58.3%, Adelphi, cask #357, 187 bottles)


This one should… rock. Colour: white wine. Nose: acetone, varnish, pears, pineapples, grapefruits, cherries. So indeed, youth. With water: wort, ale, plantains, marshmallows, Morello cherries. Not as odd as it sounds. Mouth (neat): really very fat, and really very excellent. It's almost hoppy, reminding me of the most extreme Californian IPAs, and indeed, an impeccable fresh yet fat fruitiness. How many vitamins in there? With water: perfect young characterful spirit. It's always great when you try some spirit that's not just 'like all the others'. This is very impressive, really. Finish: long, almondy and waxy, and wax in any finish always means it's proper malt whisky, not just If you see what I mean… Comments: well done, Adelphi, I guess it wasn't an easy move to launch a 10 yo, pretty unheard-of Benrinnes. Ben what, again?


SGP:562 - 88 points.

So, 2006… Could that be a star vintage? Let's double-check that…

Benrinnes 10 yo 2006/2017 (49.1%, North Star Spirits, PX sherry finish, 294 bottles)


Ouch, a PX finish. Tuner whiskies, as I sometimes say – while being wrong more often than never. But still, PX, to me that's like a raccoon tail on a car's rear-view mirror. Sort of… Colour: gold. Nose: okay, the finishing was rather moderate, well-mannered, and self-conscious. Which means that we're very close to the Adelphi, just a little less 'pure', less mineral, and more sultana-y, obviously. But it's not a PX bomb. Mouth: okay, I surrender. The raisins feel a lot, and indeed you cannot not get the PX and perhaps even moscatel, but this is far from an utter disaster (as seen and experienced elsewhere – of course no names). I guess you've heard of the lovely actress Carole Bouquet, so have you ever tried her wine that she makes on the Pantelleria island in Sicily? It's very similar… Finish: long, thicker, sweet, not sickly so. Phew. Comments: a miracle, PX kind of worked here. Even if, naturally, I prefer my whiskies au naturel (I know, I just tend to ramble)…


SGP:751 - 84 points.

Perhaps some uber-finishing for good measure?

Benrinnes 15 yo 'Darkness!' (52.9%, Master of Malts, +/-2015)
This one was boosted using small oloroso-seasoned casks. So it's a kind of kitchen stunt, I would say. Oh why not, we need more fun in our lives, don't we! Colour: coffee. Nose: walnut wine, rubber, new tyres, earth, dried porcinis, truffles, dark toffee. There, you get the idea. With water: butterscotch, roasted brazil nuts, and pipe tobacco. Mouth (neat): we're between brandy de Jerez, Demerara rum, and malt whisky. And it's good, just pretty extreme. In a way, it's some kind of much-much-much improved Loch Dhu. Yep. With water: chocolate and coffee up. Reminiscent of Macallan's first Gran Reservas, but perhaps a little better. Malaga raisins, chocolate liqueur and Kahlua. I hope you get the picture! Finish: very long, and extremely chocolaty. We're actually rather closer to Macallan's older Macallan 10 yo 'Cask Strength'. By the way, did you see their impressive new distillery? Hope they'll manage to make traditional Mac again up there! Without paxarette, naturally… Comments: well done MoM, well done.


SGP:551 - 86 points.

I have to say it's a good idea to use fat spirits such as Mortlach or Benrinnes to do those, say, 'experiments'. But let us move on, this is not over…

Benrinnes 20 yo 1995/2016 (51.1%, The Single Malts of Scotland, hogshead, cask #9057, 281 bottles)
Colour: straw. Nose: woo-hoo! Celeriac, lovage, turnips, carrots, all that stewed in some honey sauce. Fantastic – unusual, but fantastic. With water: many tiny herbs and wild flowers, that's superb. Woodruff, elderberry flowers, zucchini flowers, holly eau-de-vie, checkerberry… You couldn't imagine how much I love all those little things… Mouth (neat): really fantastic. A few gummy notes that aren't absolutely stunning at first, but what happens next is almost perfect. Plasticine, linseed oil, 'good' rubber, apple skin, gooseberries and rhubarb… Really a wonderful fully textured spirit – or, if you like, the exact opposite of grain whisky, if you see what I mean. With water: yep. Maltier. Finish: long, on bitter almonds and more edible waxes. Comments: too bad we're a little late with this baby (but that's the story of my life as a 'whisky blogger'. Gee, whisky bloggers…)… Great whisky!


SGP:562 - 90 points.

Would you like some older vintages? Your wish is my command…

Benrinnes 19 yo 1981/2001 (50%, Douglas Laing, Old Malt Cask, sherry cask, 242 bottles)


Unless I'm mistaken, this one's got a reputation, mind you. Colour: deep amber. Nose: oh wow indeed. Mango chutney, cured ham, prunes, quince jelly, cigars, palo cortado, more ham. Very impressive, really. With water: amazing. Akin to those extremely old sherries they would still pour you if you're being very kind and obliging. Such as XIXth century palo cortados… Mouth (neat): sublime liqueury arrival, on very old chartreuse and many balsamic drinks, while it would go on with cigars, pipe tobaccos, and the most precious black teas. That was some sherry cask, not sure we've seen such high quality in recent times (now how they were making those, I wouldn't dare trying to know…) With water: the best walnuts of earth. This reminds us that proper sherry shouldn't be sweet. Finish: long, extremely walnutty and cigary. Comments: we all know Douglas Laing were having some utter gems. Ardbegs, for example… and this. Amazing sherried Benrinnes – indeed just like Mortlach, Benrinnes takes good sherry extremely well.


SGP:462 - 92 points.

Where are we? Perhaps try to find other old ones? It seems that I'm in a Benrinnes mood today… But let's try to find a natural one…

Benrinnes 1979/2000 (57.6%, Scott's Selection)


Scott's Selection, but where are they? Colour: straw. Nose: back to the naked style. Chalk, apple peelings, barley, and just one drop of maple syrup, then an unexpected and growing medicinal side, around tincture of iodine and bandages. Which is extremely nice, you could almost believe this is old Laphroaig – partly. With water: well, there are notes of new plastic now. Not as convinced as before… Mouth (neat): chalk and bandages, plus menthol and camphor. Sounds good, but it's not that easy this time, there's also a lot of pepper that's making this baby a tad difficult. Wild, raw, totally un-commercial malt whisky. With water: bitter herbs, resinous stuff, waxy things, oily juices… Finish: long, with more pepper this time. A lot of pepper. Comments: it's more a fight than a dance. Old style whisky for romantics – no one's issuing this kind anymore. Mind you, this is the Netflix era.


SGP:362 - 80 points.

Good, we've got a lot of other Benrinnes to try, while we haven't got any other Benrinnes session planned before, say Xmas? So let's have a few more…

Benrinnes 20 yo 1997/2018 (46%, Signatory Vintage for World of Whisky by Waldhaus, cask #9425, 301 bottles)


Yep this is a bottling for Switzerland. Should be easy… Colour: white wine. Nose: it is easy. Lemon juice, apples juice, kiwis, chalk, plasticine, white bread, no straight sulphur. Mouth: the kind of whisky you could quaff while watching… say the World Cup. Are my neighbours the Swiss on? I hope so! Chalk indeed, limestone, green vegetables, rocket salad, artichokes, malted barley… Actually, it's not such an easy whisky, with all this greenness. It's getting almost agave-y, mind you. Finish: long, extremely green. Cucumber, eggplant, apple peelings, more artichokes. That is all kind of sulphury, and that's well one of the distillate's main markers. Comments: another fighter that wouldn't give in so easily, despite the 46% vol.


SGP:461 - 82 points.

Good, a very, and I mean very last Benrinnes. This has been going on for too long.

Benrinnes 17 yo 1997/2016 (57.6%, Vive La Vie, bourbon, cask #815, 194 bottles)
This is a Taiwanese IB. Like it that they like the French language. Colour: straw. Nose: same usual sulphury spirit. Chalk, fusel oil, linseed oil, graphite, bitter cocoa, mocha coffee, and in the background, rather white peaches and green pears, plus vegetables. Turnips again, perhaps, Jerusalem artichokes… With water: mud and textile and raw wool and barley and overripe apples. Mouth (neat): oh very good! Green fruits and calcareous rocks and sands. Very pure style, perfect if you really want to understand Benrinnes. Imagine a blend of all-natural Clynelish, Mortlach, Benromach and Springbank – that would be the half – plus another half made out of any pretty austere Speysider, say Glendullan or Glen Spey. Well, more or less. With water: a tad lighter and fruitier. Apples. Finish: long, a tad more lemony, and partly acetic – some would say a little 'bacterial'. Which is good in my book. Comments: these are no easy whiskies, but they've got some soul.


SGP:362 - 85 points.