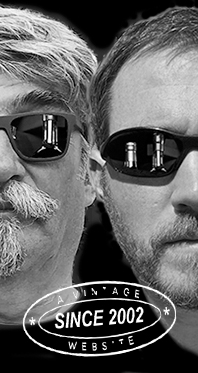 Home
Thousands of tastings,
all the music,
all the rambligs
and all the fun
(hopefully!)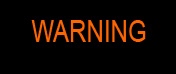 Whiskyfun.com
Guaranteed ad-free
copyright 2002-2017



A wee bag of anonymous Speysiders

Rumour has it that most stem from a famous family-owned distillery that's located rather in the middle of Speyside, not far at all from Cragganmore. Most will be old, so you may expect some very high scores (and no I'll never apologise)...

A Fine Christmas Malt 17 yo (58.7%, The Whisky Exchange, 1800 bottles, 2018)


My, is it Christmas already? Colour: gold. Nose: starts a tad brutal and hot for Christmas, grassy, kirschy, with notes of lees (possibly from sherry wood), then gingerbread and beef bouillon with parsley, and sour apples. Gets then meatier by the minute, with even more soups, stocks, broths and consommés. With water: even meatier. Beef marrow and porcinis with chives and parsley. Mouth (neat): a rather fatter spirit indeed, composed with sour cherries, plum eau-de-vie, liqueur-filled chocolate (how Christmassy indeed), and notes of blackcurrants. The whole's perhaps a little rustic, pleasantly so. With water: cranberry sauce, duck, sour cherries, lime juice, green walnuts. This is one for your (sterling silver) hipflask. Finish: rather long, mostly on blackcurrants and sour cherries, with these meaty notes remaining in the aftertaste. Comments: a very nourishing malt whisky, I would say. I'm very fond of this classic 'hardiness'.


SGP:461 - 86 points.

Unicorn 30 yo 1988/2018 (43%, CWS China, Myths and Legends, First Fill Oloroso Sherry Butt, cask #22, 630 bottles)


Unicorn? A word that's currently invading the whisky world, have you noticed? Colour: amber. Nose: classic old-style sherry, rather on walnut cake and beef stock at first, getting then a little earthier and almost smoky, ala old Macallan. Perfect earth and mushrooms, Cuban cigars, and artisan liquorice. A bit austere, but wonderfully so, this is almost perfect. With water: Caesar's mushrooms stewed with fresh garlic in a wonderful sherry sauce. Are you hungry yet? Mouth (neat): exceptional arrival, on a mixture of menthol and raisins, which works just perfect. Then dry black chocolate, more tobacco, and certainly some kind of tarry marmalade. Perfect indeed. With water: a perfect swimmer, this one could cross the Atlantic. Rather herbal than fruity, and certainly loaded with walnuts and, perhaps, pistachios. Wonderful tarry oranges and tangerines, dried ones. Finish: long and appropriately orange-y. Marmalade, old triple-sec etc. Comments: fabtastic old style Speysider, totally in the style of some famous older 15 yos , just a wee tad more, say heavy? Brilliant nonetheless.


SGP:462 - 92 points.

Speyside 42 yo 1976/2018 (45.2%, Sansibar and Acla, Moments in Scotland)


Each label is different here, which is a wonderful idea. Colour: dark gold. Nose: this will be very quick, this is simply one of those brilliant old Speysiders that are shock-full of honeys and ripe plums on the nose. Unquestionable and consensual. Mouth: very excellent, even if it's probably not the most sumptuous of them all. Orange blossom and honeysuckle teas, honeys, milk chocolate, soft sultanas, and ideas of Cognac. Preserved peaches. Finish: medium, superb, a little more on oranges, with wee mentholy touches on the background. Superb finish, gains one more point at this point! Comments: these old babies are eminently drinkable. Very high pleasure/cl ratio here, don't miss these before the supply is definitely depleted.


SGP:551 - 90 points.

Speyside Malt 1977/2018 (46.3%, Maltbarn, sherry cask)


Probably yet another enchanting selection by Maltbarn, people who do not only have some of the nicest labels on their bottles. Colour: amber. Nose: of course. Earthy chestnuts and honeys plus ripe mirabelles and quince jelly at first, then massive amounts of beeswax and chamomile tea. A feast under your amazed nostrils. Mouth: wonderful, of course, just a notch grittier, more tannic, more mentholated and simply drier, but anything in the background is just superb, quinces, figs, honeydew, cakes, beeswax, rosehip tea, dates... It's also relatively light (yet not thin at all, mind you), which would make it even more dangerous. Finish: medium, perfectly balanced, just rather very mentholy. Tea in the Sahara, in other words, with roasted pine nuts on top of that. Comments: what a series of casks and vintages!


SGP:561 - 90 points.

These two were bottled last year but they weren't yet available until today:

Speyside Region 42 yo 1975/2017 (49.8%, Sansibar, Fazzino)


Colour: gold. Nose: this is a rather unusual, rather zesty and 'nervous' profile at first nosing, with freshly squeezed oranges and some lemon balm, although some complex notes of beehive are already showing up, little by little. Those are signs of good great age! So we've got both the vibrancy of youth and the complexity of maturity here. Love these notes of pollen, heather honey, and this rather perfect and slightly vinous sourness. Riesling, perhaps. After two minutes, more and more marzipan and chocolate, perhaps that's Mozart kugeln. Mouth: really punchy, less soft and smooth than other older Speysiders, with rather grapefruits this time, a touch of lime-flavoured yoghurt, and then various spicy herbs and roots (thyme, ginger, turmeric) before more classic honeyed notes make a comeback. They would come together with dried figs. Finish: long, with some spicy marzipan, a wee touch of green oak that do keep it zesty and lively. Bitter oranges and turmeric in the aftertaste. Comments: a fighting old Speysider that's packed with action.


SGP:461 – 90 points.

Speyside Region 43 yo 1973/2017 (51.3%, Sansibar, Fazzino)


Colour: gold. Nose: starts with subtle whiffs of upholstery, furniture polish, old cigars, cedar wood, and the usual suspects, figs and dates. Then we'd rather find praline, pistachio marzipan, and lovely earthy tones, touches of humus, little mushrooms… With water: opens up like bindweed in the morning and becomes wonderfully honeyed. Some poached pear topped with acacia honey and perhaps a small glass of Sauternes. A little menthol as well, camphor, subtle ointments… Mouth (neat): this is a softer one after the 1975, but it's also very citrusy and tropical. Amazing notes of blood oranges, pink grapefruits, and small guavas. Guavas can be restless and mischievous fruits. Goes on with lemon and orange honeys, and a drop of chartreuse plus a little mint liqueur, possibly from the wood. Impeccable. With water: we're going towards teas, green pu-ehr, green earl grey, bergamots, with a touch of cinnamon and a hint of nutmeg from the cask. Mind you, forty-four years old. Finish: long, with some mead and a little ginger. Caramelised oranges and peppermint in the aftertaste. Comments: this oldie still roars and shows no signs that it has tired of aging for more than four decades.


SGP:461 - 91 points.

We've got many more but we'll have them later...