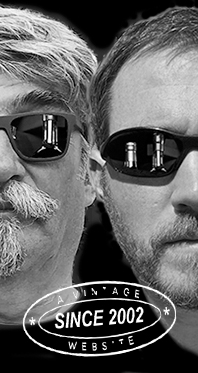 Home
Thousands of tastings,
all the music,
all the rambligs
and all the fun
(hopefully!)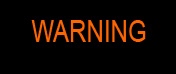 Whiskyfun.com
Guaranteed ad-free
copyright 2002-2017



A wild bunch of indie Springers

Indeed, that would be Springbank. Some new ones and some older bottlings for due comparisons…

Springbank 20 yo 1998/2018 (48%, ALOS, sherry, 248 bottles)


ALOS used to stand for Antique Lions Of Spirits or something, it's the brainchild of our friends the power trio Diego, Jens and Max, the ZZ Tops of whisky. Colour: gold. Nose: I may have said it before, very characterful spirits and sherry casks do not always tango well, because it's very difficult to get the balance right. That's why some 'empty' spirits such as grain whiskies can be perfect in sherry, since they wouldn't fight it anyway. So, what I was trying to say was that Springbank and sherry (or any other wine casks by the way) may just fail, and we've tasted many examples. Now when balance is right, you could be in for a total treat. In this case, imagine some miso soup with a little mint essence, roasted chestnuts, cured ham, linseed oil, soot, brake fluid, and walnut oil. Sounds good? Mouth (neat): not too sure. Since when can you smoke oranges using exhaust fumes? Or roast lemons over pinewood? Or throw thousands of black olives into a sherry butt (while no one's watching)? So we're a bit on the fence here, but let's reward singularity! Finish: rather long, rather meaty, oily… And isn't there some ale in the aftertaste? Comments: I prefer my Springbanks naked, but let's be clear, this one works too.


SGP:562 - 87 points.

Springbank 22 yo 1993/2015 (51.9%, The Bottlers, refill sherry hogshead, cask #227)


That is right, The Bottlers aka Raeburn Fine Wines. I had thought they stopped bottling whisky long ago, but apparently, I was wrong. It's to be noted that The Bottlers used to reign supreme at the top of the Malt Maniacs' list of independent bottlers. Number one! Colour: white wine. Nose: ooooh… crystal-clean Springbank! This nose is reminiscent of that of the old pale 5yo from the 60s or 70s, really. Wet limestone, gravel, flints, petroleum, lemon, Barbour polish, seashells, grass and coal smokes… I have to say we've had other magnificent 1993s, many rather Longrowy. Could be Longrow indeed. With water: yes! That old tweed jacket after many rains, and a pile of all Newsweeks. Right, any magazines. Mouth (neat): not Longrow, this is much fruitier. Kiwis, lemons, red rhubarb, then chalk and clay, a drop of ink, one oyster, and a wee bit of tyre plus a slice of fresh baguette (any breads, really, excusez-moi madame monsieur). Epitomically Springbank. With water: bingo! Don't just add too much H2O, it needs a lot of time to adapt to reduction and it won't be ready yet when you'll go to bed. Finish: long, splendidly mineral, waxy, and lemony. That was a brief summary. Comments: there are even better 1993s out there, but this is already fantastic. So, The Bottlers, will you keep up?


SGP:552 - 91 points.

Springbank 23 yo 1992 (52.2%, The Whisky Exchange, Masterpieces)
Frankly, I don't quite know what this is, all I know is that it comes from one of The Whisky Exchange's racing teams, but I couldn't find any further data while all these fine folks are busy doing a whisky show at time of writing. So we'll first taste this baby, and only then try to find more details – provided details are needed. Colour: gold. Nose: how come could something this magnificent be unknown? Look, we can count, 23 years + 1992 equals either 2015 or 2016, so what's the mystery? Why was this kind of hidden? Other than that, did you ever smell smoked soap? You may find some at Ardbeg's Visitors Centre. And lime and coconut butter? With water (caution, this style is hard to reduce): as expected, we've got tyres and broken branches. Mouth (neat): it appears that it's one of those slightly soapy early 1990s Springbanks, but in this case, we're way below the limits, way below. Stewed white asparagus, hand cream, limoncello, graphite-y notes. Charcoal. With water: no water please, it's too difficult to find the right amount and you would have to quaff three litres before you make it. I mean, three litres of Springbank, not three litre of water. But I agree, that's as good an excuse as any. Finish: medium, more lemony, works. Comments: this is all pretty mysterious. Keep in touch…
SGP:461 - 87 points.

Perhaps an older bottling?...

Springbank 19 yo 1991/2011 (56.1%, Murray McDavid, Mission Gold, refill sherry, 559 bottles)


It is to be remembered that there were three partners within MMcD, one of them being Gordon Wright, who's a member of the Wright family of Springbank. So, some good contacts between the two companies may have been had… Colour: white wine. Nose: let's remember that those were not the easier vintages, and that the distillate improved very mucho after the early 1990s. So, this is surprisingly nice given that context, perhaps a little buttery/soapy indeed, but there's some lovely camphor for compensation, as well as some earthy crushed barley. As if the distillery would have also mashed a little field earth beside the malt (of course I know that would be impossible). With water: really a turning point. Some plastic, or say bakelite from the olden days, and already a sharper, cleaner waxy mineralness. Very interesting. Mouth (neat): ah, good. Some smokier Springbank, with good lemon and good mineral wax, a style that would then lead to the magnificent 1993-today vintages. With water: yep, swims very well, but one drop will suffice. Finish: medium, waxy, with a little fresh bread. Comments: really an intermediary vintage. Do you believe in vintages in whisky? Or say time periods as this is not a matter of crops?


SGP:452 - 85 points.