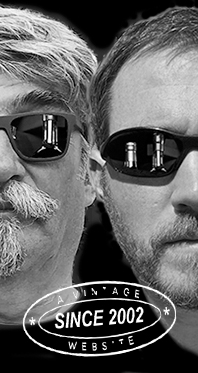 Home
Thousands of tastings,
all the music,
all the rambligs
and all the fun
(hopefully!)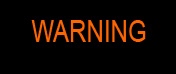 Whiskyfun.com
Guaranteed ad-free
copyright 2002-2017



An incredible duo of SMWS 1s

Indeed there was a brilliant SMWS tutored tasting session (a.k.a. masterclass) at Glasgow's Whisky Show Old & Rare last Sunday, brilliantly led for us whiskysexuals by our Angus, with the help of Charlie MacLean and Arthur Motley who had been very active at the SMWS in their younger days – but of course they are both still very young. As you may guess, crusty old anecdotes have been flying throughout the jam-packed room (but what happens in Glasgow stays in Glasgow) while some very rare whiskies were poured. Just two examples today, and please note that these notes were taken on location and not at WF Towers, which happens extremely rarely…

Glenfarclas 1975/1983 (54%, Scotch Malt Whisky Society, #1.1, 75cl)
That's right, the very first bottling by the honourable society, complete with SMWS founder Pip Hills' handwriting – I suppose - on the label and funny stories about a pre-war Lagonda and a private kitchen. Anyway… Colour: coffee Nose: I'm finding a lot of burnt caramel and bonfire toffee, then rather some strong chicory, liquorice and dark tobacco, then more cocoa. An ancient style that was rather all the rage back in 1983, when this was bottled. With water: forgot to add water. Mouth: powerful, very dry, with a lovely bitterness and quite a lot of proper dark chocolate and even black pepper. Indeed, everything's dark in this whisky, although I'm also finding notes of bitter oranges and a little kirsch, which makes it slightly rustic, in the better sense of that word. With water: remember, I forgot to add any water. Finish: very long and rather all on dark chocolate. Comments: really a massive oloroso-driven Glenfarclas that reminds me of many a contemporary sherried malt from those times, especially indie Glenlivets or Glen Grants. And Glenfarclas, of course. A moving bottle, but I've decided to remain totally 'organoleptical'! (and not organosceptical).


SGP:361 - 88 points.

Brora 1976/1989 (63.6%, Scotch Malt Whisky Society, #61.1, 75cl)


That is right, the very first Brora I've ever known of and, naturally and consequently, the first one by the SMWS. I've never tried it before, although I do have some in the stash, partly because I've always thought it was probably much less wonderful than the very legendary 1972s, while quite a few late 1970s Broras had been a little sub-par in my book. So, let's see… Colour: gold. Nose: much peatier than I would have thought, seemingly peatier than the known 1975s, and rather similar to the wonderful peaty Cynelishes 1973, if that rings a bell to you. Green peatiness, coal, green tea, lapsang souchong, olive oil, then limoncello. All that's pretty fantastic, and a great surprise to me. With water: hessian, mud, raw peated barley, we're almost on Islay. Or say midway between Skye and Islay. Mouth: excellent, powerful, very peaty but with a style that's quite different from that of the 1972s, so rather kind of fatter and less tight. Some bitter oranges, some candied grapefruits. With water: really very very good, and incredibly fresh and corpulent at the same time. Faint hints of mustard – which is very Brora in my book – and bone-dry Madeira and manzanilla, cigar ashes, and a lovely wee sourness. Finish: very long, mustardy and salty, with some kippers and even more smokiness than before. Comments: what a stunning surprise! There was much more peat than expected, that's for sure. Thought it would have been a 86-88-pointer, but it's going to be…


SGP:377 - 93 points.

Heartfelt thanks to the Old and Rare gang for having unearthed these very rare ones.