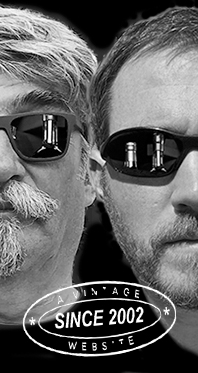 Home
Thousands of tastings,
all the music,
all the rambligs
and all the fun
(hopefully!)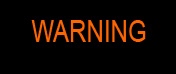 Whiskyfun.com
Guaranteed ad-free
copyright 2002-2017



Animal Highland Parks and others

Highland Park are being very prolific these days, and I'm not sure we should complain. Because plenty is no plague when it's good, is it?

Highland Park 14 yo 'Loyalty of the Wolf' (42.3%, OB, travel retail, 1l, 2018)


Loyalty of the Wolf? A funny name, that… Hope this will lead to loyalty of the customer too… Now we have big problems with wolves over here, since they reintroduced them they seem to kill all the sheep…Colour: straw. Nose: a tad raw(ish) and spirity, ale-y, porridge-y… There's a bit of that green, grassy smoke, as well as whiffs of stewed artichokes ad French beans, plus perhaps a little hand cream… and a little moss and bark. I find it rather grassy. Mouth: good punch, with bitter oranges, green peppercorns, again this grassy smokiness, as well as tart cider apples. Touches of lemon on top of all that, which adds some freshness. Good body. Finish: medium, on fruit peel and more grass and lemon. More green pepper, as well as a little ginger in the aftertaste. Perhaps some sherry that's not so well integrated. Comments: probably not as smooth and undemanding as other travel expressions.


SGP:461 - 80 points.

Highland Park 'Spirit of the Bear' (40%, OB, travel retail, 1l, 2018)


This one is NAS. Bear with me (ha ha)… Oh and bears seem to be killing sheep too (in the Pyrénées mountains)… Colour: straw. Nose: indeed it is NAS, but there's something that I like better in this nose. It seems to be more natural, brighter, with less sherry (fruit peel) and more of those mineral/coastal notes that are working so well in Highland Park. Medicament. Actually, I'm really fond of this nose that lets the distillate shine through some more restrained wood. Love the citrus and the touches of damp crushed chalk too. Mouth: really very good! Sucking pebbles while quaffing lime juice and crunching ginger. Nice grassy smokiness in the background, and some green pepper again. Finish: medium, smoky, grassy, and lemony. Bitter oranges in the aftertaste. Comments: awesome nose, good palate. The bear defeated the wolf in my book.


SGP:352 - 84 points.

Highland Park 18 yo 'Viking Pride Travel Edition' (46%, OB, travel retail, 2018)


Hold on, there's already been a 18 yo Viking Pride at 43% a little earlier, which came in a clear bottle while this one's bottled at 46% in one of those fashionable black ones. All well and nice but how to you find out that your bottle's almost empty? Do you have to weigh it? Colour: gold. Nose: firm, slightly sour in a very nice way, even more medicinal than the bear, and wonderfully farmy. We're almost at an oyster farm. Dried kelp, currants, pomegranates, dried figs… This is really perfect, well done! Mouth: really very good, quite impressive. It's almost as if someone had mixed oysters with grapefruit juice and a few drops of maraschino, and then smoked the end result. A touch of chestnut honey and, once again, some welcome medicine. Aspirins. Finish: long, a tad bitter now, which is welcome as well. Perhaps some smoked raisins in the aftertaste. Comments: almost worth buying an air ticket to... Washington? Nah, one to Orkney, of course.


SGP:552 - 88 points.

Good, let's see if we can find another 18, and an indie this time… Oh and at the same strength… There…

Cask Orkney 18 yo (46%, A.D. Rattray, bourbon, +/-2018)


A single malt. Indeed, in theory, this could as well be the much lighter Scapa. What's reassuring is that this was 'Created to celebrate the Neolithic folklore of Orkney'. Are they this old-fashioned up there? Colour: white wine. Nose: a fresher style again, closer to the wash and to the earth, with these medicinal touches again, clay and chalk, beach sand, seaweed, grass smoke, roots (gentian!) and lemon peel. I don't know any whisky enthusiast who wouldn't like this. Not this humble taster, for sure. Mouth: this is very smart. Perfect coastal/grassy smokiness, some bitter herbs, lemon peel, fresh walnuts, and once again hints of artichoke. A lot of bitter citrus too, and even a wee touch of sea salt. Very good. Finish: quite long, salty and grassy, with more fresh walnuts. Comments: I'm sorry but it's the Viking Pride, only with rather less cask influence. And I don't think it's very expensive (no it's not, 70€) But could it be Scapa? Nah, it ought to be the other one…


SGP:462 - 88 points.