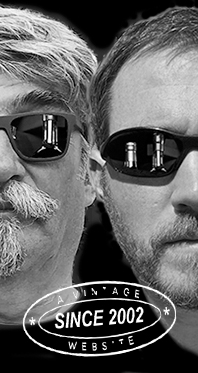 Home
Thousands of tastings,
all the music,
all the rambligs
and all the fun
(hopefully!)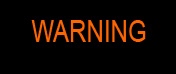 Whiskyfun.com
Guaranteed ad-free
copyright 2002-2017



Have you ever been to a pub with some indie bottlers, and had one or three beers with them? You may have asked them that seminal question then, 'what's your personal favourite distillery?' It's not impossible that they would have answered 'Clynelish'. Indeed, nothing beats real-life experience…

Clynelish 19 yo 1996/2017 (49.1%, Adelphi, cask #11446, 174 bottles)


It seems that Adelphi are still owned by a large chain of Scottish opticians (ooh that was funny, S.) Colour: gold. Nose: typical grassy/waxy and mineral Clynelish, with bits of orange zests and indeed some kind of medicinal wax. Or depilatory waxes? Other than that, the expected limestone and apple peelings. Mouth: hugely punchy, you're almost swallowing axeheads. Big lemons, plaster and chalk, paraffin, grass juice, and just a touch of camphor-flavoured fudge – should that exist. It's really massive and some aspects remind me of 'old Clynelish', really. Its austere side, perhaps. Finish: very long, a tad pungent, very waxy. Crunching a church candle. Comments: just right up my alley, the opposite of those fruitier and easier Clynelishes that one may come across here and there. No secret that I love this bribeless style.


SGP:362 - 90 points.

Clynelish 18 yo 1997/2015 (55.1%, Acorn, Japan, cask #4048)


Colour: white wine. Nose: total wax and grass. You can't make whisky that's more austere. Flints, shoe polish, new £5 T-shirt form of those large killing brands (no names but you know where you may buy 5£ T-shirts, don't you). With water: bandages! Mouth (neat): there, peppered limoncello and chalk juice. A very blade-y, high-precision, sharp, millimetric Clynelish. The ones we enjoy most! With water: a wee tad more rounder citrus. Tangerines, perhaps. Finish: rather long, and rather rounder indeed. Beeswax and Corsican citron liqueur (as drops). Comments: same very high quality and a style that's incomparable. Almost 91 but I'm trying to hold my horses.


SGP:452 - 90 points.

Clynelish 1997/2017 (57%, Càrn Mor, Celebration of the Cask, sherry puncheon, cask #9441, 581 bottles)
In theory, there isn't a thing that could go wrong here. Indeed, but only in theory, because in my experience, Clynelish and sherry may clash… Colour: deep gold. Nose: indeed, it's much less 'clean and zesty', and rather more on dusty old walnuts and a pile of old National Geographics. A little cured ham as well, a touch of gunpowder, and then more and more leather. With water: nicer! Miso soup with croutons and bits of leather thrown in. I know, I know… Mouth (neat): strange-ish, really very leathery. Strong earthy caramel and some kind of peppered café latte and butterscotch. Mustard and honey sauce. With water: more of the same. Gets thickish, while we're almost eating pipe tobacco. Finish: long, leathery, tobacco-y. Comments: extreme and pretty dissonant. Not the first time that happens, but the problem may not come from Clynelish and sherry, it's probably Clynelish and sherry and me.


SGP:272 – 78 points.

Quick, salvation (this wasn't planned…)

Clynelish 16 yo 1997/2014 (49.4%, Brachadair)
Colour: gold. Nose: this one's more 'moderate' than all the others, and rather on croissants, brioche, custard, pollen, Camel cigarettes (as I remember them), then wet earth and crushed chalk mixed in a little tincture of iodine. Forgot to mention plasticine. Classic, just a little softer. Mouth: there's been some good oak activity, and there is a little sour menthol in the arrival, but it is way fresher than the puncheoned one, herbal, medicinal, and actually kind of peaty. Notes of bitter oranges, and always this chalky/waxy side that we enjoy so much. Finish: rather long, with wee coastal notes, seashells plus bitter oranges plus green pepper. Smart combo. Salted fudge and salt peanuts (hi Dizzy) in the aftertaste. Comments: not an ueber-clean Clynelish, but it's got enough Clynelishness to please me mucho mucho.


SGP:452 - 87 points.