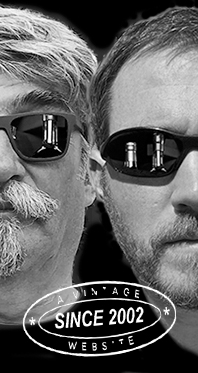 Home
Thousands of tastings,
all the music,
all the rambligs
and all the fun
(hopefully!)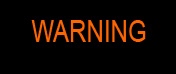 Whiskyfun.com
Guaranteed ad-free
copyright 2002-2017



There's more, always more single grain whisky. Now the question may be, could grain whisky make for some proper malternative? Perhaps some of them, but most malternatives, in my book, have been distilled in either pot stills or shorter column stills. But let's not try to discuss that just know, and rather have a few examples… What comes out the boxes, really…

Girvan 2006/2017 (45%, Whisky and Rhum, Golden Barley, barrel, cask # 532406, 350 bottles)
This should be pretty elementary, but let's hope it's not empty spirit. Colour: white wine. Nose: a little medicinal alcohol at first, then rather the expected vanilla, a touch of nail varnish, a bag of wine gums, a wee hint of coconut, perhaps a drop of Red Bull (or two), and a pleasant earthiness that adds a little depth to this young grain. Mouth: it's light spirit but I have to say balance was achieved, we aren't quite on that 'vanilla and basta' style that some official grains are displaying. Yes that flat blue bottle. Other than that, there's some sugarcane syrup and a touch of vanilla fudge. Finish: short and sweet. Comments: I thought this baby was rather better than other shy young Girvans I could try, most having been… erm… well I can't even seem to remember them…


SGP:430 - 78 points.

Let's try an older Girvan…

Girvan 28 yo 1989/2018 (52.7%, Liquid Treasure, bourbon barrel)


Colour: straw. Nose: harsher, more austere, perhaps even more on varnishes and nail polishes, with hints of fresh sawdust in the background. Which, indeed translates into vanilla and coconut, then white chocolate. With water: sawdust everywhere, we're almost at Home Depot's lumber & composites department. Mouth (neat): rather fruitier this time, and rather on pineapples. Also marshmallows, Fanta, orange squash, perhaps kiwis… As always with grains, the body's a little thin, but the whole remains rather fine. With water: a wee metallic touch. Finish: short, perhaps on melon juice and probably on a light pina colada. Comments: fine grain whisky, the quality being more or less the same as that of the official Girvan 25. Indeed, not quite my thing…


SGP:540 - 76 points.

North British 28 yo 1989/2018 (59.5%, Cadenhead, World Whiskies, bourbon hogshead, 168 bottles)


Shall we find sweet maize?... Oh and always liked it that CAD would put some of their grains in their 'World Whiskies' series, as if they were believing that grain whisky cannot quite be Scotch. Ha. Colour: gold. Nose: not a rum cask? Indeed there's something slightly Agricole to this, plus the usual vanilla, a touch of humus and mushroom, then rather cranberry juice, a pack of goji, and then more herbal notes always welcome in grain. Fern and moss, perhaps. With water: more moss, and some green tobacco, or green tea. More complex than many a single grain. Mouth (neat): it's a grain that's not too far from some lighter and fruitier malts (some Benriachs and Tomatins, perhaps) but it's also got a funny medicinal side, as if that hogshead had contained some Laphroaig. Or maybe was the cask stored next to a Laphroaig cask ;-). Very good, very surprising. With water: excellent. Cassata, iced nougat… Finish: medium, clean, and quite funnily, a little barley-y. Comments: not the usual popcorny North British. Liked it quite a lot but shh!, don't tell anyone, I feel I have to maintain some kind of standing.


SGP:551 - 86 points.

Let's try a Cambus, that grain that started it all in or around 1906.

Cambus 24 yo 1993/2018 (54.9%, James Eadie, sherry cask, cask #48093)
Colour: deep gold. Nose: the sherry's getting the job done here, with struck matches and walnuts, plus black tobacco (Gauloise) and cocoa, then some kind of meat soup. It's really about the sherry. With water: a tad more mineral and tarry. New tarmac. Mouth (neat): fine! It was a rather good sherry cask, we're having raisins, some tobacco again, a wee glutamate-y touch, a drop of miso soup, some bitter oranges… With water: gets really good, it seems to love water, which makes it thicker and, in a way, maltier. Marmalade and pipe tobacco, with less tar. Finish: medium, more on walnuts again. Comments: sometimes you have to prefer cask-driven whiskies! Excellent surprise.


SGP:551 - 85 points.

Invergordon 27 yo 1990/2018 (47.7%, Douglas Laing, Old Particular, refill barrel, cask #12356, 77 bottles)
A very low outturn! Colour: white wine. Nose: it's rather shy, starting with some cut grass and a little brioche, before more coconut and vanilla come out, then pineapple. That's right, another pina colada, it seems. It's a rather delicate one this time. Mouth: soft, easy, void of any varnish, rather on a fruit salad, then a little mead, perhaps, and indeed pina colada. Let's not forget to mention vanilla, it's not impossible that since grains are filled at a much higher strength than malt, they extract more vanillin and other vanilla-like compounds from the oak. Not too sure about this earthshattering theory, though… Finish: short, easy, round, sweet, fruity. Barley syrup. Comments: woosh, this one goes down just like that. Only grain, but very good grain.


SGP:540 - 84 points.

Since we're at Invergordon…

Invergordon 45 yo 1972/2018 (49.6%, Hunter Laing, The First Editions, cask #14772, 230 bottles)
More and more bottlers are adding regions to their grains, such as Highland here, or Lowland elsewhere. Does that make any sense? Colour: gold. Nose: oh! Menthol cigarettes, brake fluid, antiseptic, Germolene, fir bark, leather polish, graphite oil, charcoal… In truth this is very ungrain, although there would be a little vanilla and coconut in the background. More pencil shavings and marzipan coming through after five minutes. Mouth: some kind of old crossbreed between Cuban rum and lighter Lowland whisky. Lovely notes of melon and papaya, even passion fruits, cane juice, white chocolate, praline, roasted sesame, hawthorn tea… Finish: medium, on exactly the same flavours. Pasion fruits keep singing in the aftertaste. Comments: perfect age here. In no way this much complexity could have been found when this cask was 10, 15 or 20. Or 30, or perhaps even 40.


SGP:640 - 88 points.

It's all coming along nicely, isn't it! Let's focus on old ones now…

Cameronbridge 40 yo 1978/2018 (52.8%, Douglas Laing, Xtra Old Particular, refill barrel, cask #12430, 211 bottles)


In truth I couldn't tell you much about Cameronbridge. Colour: gold. Nose: a drop of Maggi on and in an orange salad, then some brown ale, wok sauce, walnut wine, and cigarette tobacco, with a thin layer of mango jelly over all that. Not a refill sherry cask, really? With water: utterly love it when parsley's coming out. Mouth (neat): no, indeed, we're geared towards bourbon this time, and towards Irish as well. In fact this is almost a blend of Weller and Bushmills. Mangos, vanilla, papayas, maple syrup, honeydew, coconut balls, millionaire shortbread… Excellent! With water: careful, don't let it drown. In fact, water may be unnecessary here – for once. Finish: medium, fresh, fruity and bright. And moreish. Comments: a sumptuous old grain. I think this was the best Cameronbridge I've ever tried. Sorry mum, I mean my favourite.


SGP:651 - 89 points.

Carsebridge 41 yo 1976/2018 (49.1%, Cadenhead, hogshead, 144 bottles)


I didn't know CAD were still using this label. I like that, why should things always change? Colour: gold. Nose: some tarmac and rubber at first, which comes unexpected, then rather Jaffa cakes, chestnut honey and black chocolate. Bicycle inner tube, truffle oil… Mouth: unusual, rather bigger than other grains including very old ones, with notes of lemon and rhubarb pies, honey, and always this tarry side, just toned done on the palate. Funny guavas, more honey. Thick mouth feel for a grain. Finish: surprisingly long – grains are usually short, in my book. Comments: I don't quite know what to think. Some sides are fantastic (these fruity pies and this honey) but the rubber's a tad, say un-called for. Let's proceed with caution…


SGP:641 - 80 points.

Girvan 52 yo 1965/2018 (44.8%, Hunter Laing, The Sovereign, bourbon, cask #13927, 166 bottles)


Colour: gold. Nose: this is the kingdom of tobacco and patchouli, really. It is a wonderful nose, and certainly one of the most floral I've ever, err, nosed. Wisteria, dandelions, dried roses, maybe wee whiffs of mothballs, burning charcoal, old magazines… This is really something else! Mouth: excellent, all on various herbal teas and sappy concoctions, marzipan, crushed hazelnuts (halva), argan oil, marc de Bourgogne… This one really got very complex, it's amazing whisky. And mind you, Girvan! I think I forgot to mention mangos. Finish: medium, superb, lovely, fantastic, mesmerizing, flabbergasting, intriguing… A touch of coconut oil in the aftertaste. Comments: not the first time we're coming across some wonderful old grains in this series. These are grains worth trying – and purchasing. Plus, you'll impress just anyone with these old ages…


SGP:562 - 91 points.

Dumbarton 53 yo 1964/2018 (46%, Hunter Laing, The Sovereign, bourbon, cask #14926, 192 bottles)


Colour: gold. Nose: this old baby's completely different, much more on milk chocolate, cappuccino, macchiato, hazelnut liqueur, Nutel… no, not that thing, butterscotch, soft marzipan, meringue, croissants… Mouth: a little less complex than the Girvan, but it's got some stunning notes of aniseed, lime, dill, fennel… You'd almost believe this is 100% sauvignon blanc from Sancerre! It gets then more rancioty, almost meaty, but it'll never lose its freshness. Rosehip. Finish: medium, a tad sour in a pleasant way. Rosehip tea indeed, blood oranges, white Pessac (there is one that's not too expensive and that I would heartily recommend, that's Château Bouscaut white)… Comments: 50 years, that's even better than 40. Only thing with these grains, never ever even consider thinking about the premises where they were made when tasting them.


SGP:661 - 89 points.

Very happy with this session. We'll have more grains… in a few months.