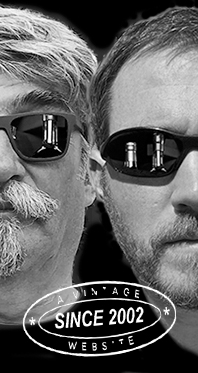 Home
Thousands of tastings,
all the music,
all the rambligs
and all the fun
(hopefully!)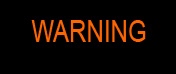 Whiskyfun.com
Guaranteed ad-free
copyright 2002-2017



We're trying single grains almost every month, aren't we. It's just that while the were was only Cameron Brig and perhaps William Grant's Black Barrel fifteen years ago, grains have started to invade our shelves. As a friend said to me, grain is to whisky what surimi is to fish. But not too sure about that one, and after all, half a loaf is better than none…

Dumbarton 29 yo 1987/2016 (56.5%, Whiskybroker for HNWS Taiwan, refill bourbon barrel, cask #25233, 185 bottles)


Ballantines' grain… And some kind of nice blue orchids on the label. Colour: gold. Nose: massive doses of sawdust and vanilla at first nosing, plus a smaller amount of coconut, then a large bag of pastry, which comes as nicer. It's relatively fresh, but of course not deep. Not many grains are deep, anyway. With water: woosh, everything gone. Mouth (neat): well, there wasn't much on the nose, but this has more knack, I'm finding dried mangos, notes of stewed rhubarb, coconut water, Turkish delights, rosewater, massive amounts of marzipan… I have to say I'm surprised, even if all this remains a little thin, as always with grain whisky. With water: oh, it goes the distance, with coconut balls, limoncello, and a good two litres of chamomile tea. Finish: not that short, and rather pleasant, even of just like almost all grains, there is a feeling of 'whisky for kids'. That may be the coconut. Comments: you won't need to spend too much time nosing this grain, but the palate does deliver indeed. If you need a Dumbarton, you may pick one of these 1987s. Or better yet, an old bottle of Ballantine's 30 yo.


SGP:630 - 83 points.

Douglas Laing are always having a good handful of single grains, let's quickly have a quartet if you don't mind… (love Douglas Laing, love their crew, and love their single malts and blended malts, shall I add rather pre-emptively…)

Cameronbridge 26 yo 1991/2018 (51.5%, Douglas Laing, Old Particular)
Not too sure about the other details, this one's brand new. Colour: white wine. Nose: stewed fruits plus a touch of coconut and custard. Whiffs of newly sawn plywood, and nosing a tea bag. With water: not much further development. Mouth (neat): good, easy, with apple syrup and notes of late-harvest pinot gris, which can't be bad. With water: really pretty good. Passion fruit and avocado juice (like they make in Bali) and sweet cereals. Fruit Loops? Golden Grahams? Better stuff? Finish: medium and rather thin as always, but it's going towards apple compote, and I'm an apple compote maniac. Must come from my childhood. Comments: the notes of apples were really lovely in this one, but it remains some high-column grain 'whisky'. No glue in this one, hurray!
SGP:530 - 78 points.

Girvan 27 yo 1989/2017 (51.5%, Douglas Laing, Old Particular, cask # #12191, 148 bottles)
I don't think I've ever had a really good Girvan. I mean, a Girvan that was to my liking. Or perhaps just one? In my book, Girvan is to grain what grain is to Scotch whisky. Colour: pale gold. Nose: between young Havana Club and young Bacardi. In other words, almost nada, niente, rien, nichts, nothing. With water: forget. Mouth (neat): mega-sweet and creamy, we're bordering oak-flavoured vodka territories. I'm not saying it's bad, and in truth it's a good spirit drink, but it ain't whisky in my book. Malibu, come out of this bottle! With water: let's be fair, this goes down extremely well. Coconut plus butterscotch plus vanilla. Finish: short, and a little nicer, thanks to some fresh almonds. Perhaps amaretti? Comments: these ones really lose me, as a malt lover. In truth, I don't know what to say… I was about to mention Coldplay, but last time I did, some friends called me an elitist and I caught a good shovelful.
SGP:620 - 72 points.

Port Dundas 28 yo 1988/2016 (51.5%, Douglas Laing, Old Particular, cask #11526, 205 bottles)
Colour: straw. Nose: wine gums and fruit drops, plus some ethanol. But remember, there's little point in nosing grain whisky… With water: sawdust and coconut. I repeat, in my opinion, there's little point in nosing grain whisky. Mouth (neat): not too bad, it's fruity and sweet and I'm finding some kind of funny tea, with some rosehip flowers that would have been kept in a copper kettle. Or something like that. With water: some earthy tones, which adds a little depth to this otherwise thin and fruity spirit. Finish: rather short, sweet. Barley water (barley?) Comments: this, on ice, would kind of work around the pool. Nah, rather Champagne.


SGP:630 - 73 points.

Carsebridge 40 yo 1976/2017 (49.9%, Douglas Laing, Xtra Old Particular, cask #11587, 148 bottle)


Indeed, when really old, grain whisky can become much more interesting, let's see… Colour: gold. Nose: it hasn't got the relative depth of some 40 yo ex-sherry Invergordons, but indeed it seems that molecules started to combine and to create more complex aromas, such as marzipan, papayas, teak oil, macadamia nuts, sugarcane juice… Fine, really fine so far… Mouth: ah, yess! Another galaxy, with many perfect tropical fruits, mangos, papayas indeed, hints of tamarind, persimmon, tangerines… Plus the expected coconuts. Natural coconuts, not their interpretation by some kind of booze consortium. Finish: surprisingly long, rather on citrus and herbal teas. Say tangerines and cold hawthorn tea. Comments: see, I'm not anti-grain whisky at all. All I'm saying is that since there's almost nothing in the distillate, only time will bring complexity and interest. Anyway, I do recommend this very lovely old Carsebridge.


SGP:641 - 89 points.