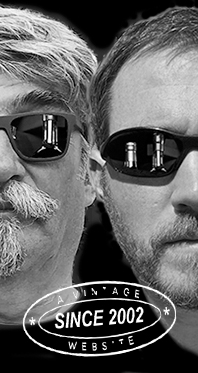 Home
Thousands of tastings,
all the music,
all the rambligs
and all the fun
(hopefully!)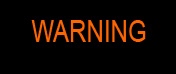 Whiskyfun.com
Guaranteed ad-free
copyright 2002-2017



The Time Warp Sessions,
today Ardbeg Ten vs. very old 18

There are mad sessions and there are madder sessions. How about a 80 to 85-years time gap? Under our microscope today, proper age-stated Ardbeg. Rings a bell?

Ardbeg 10 yo 'Ten' (46%, OB, +/- 2018)


Last time we tried our beloved Ten it was a circa 2015 bottling, and it was great (WF 89). Colour: white wine. Nose: I have the feeling that Ardbeg Ten got more crystalline, perhaps a tad simpler as well, and probably more distillate-driven than ever before. I'm so glad no obvious vanilla is dumbing it down, and of course no 'wine', so this is as bright as possible and full of lime, seawater, smoked salmon, and of these wee tarry/cardboardy touch that are so typically Ardbeg. Shall we call this nose 'razory'? Mouth: lapsang souchong with lime, smoked almonds, kippers, plasticine, almond oil, whelks, brine, hessian… This is just perfectly perfect. Finish: rather long, smoky, almondy, lime-y, salty. Comments: the month is not over but Ardbeg 10 will possibly be March's bang-for-your-buck bottling. Because in my little tasting book, Ardbeg 10 is simply back to…


SGP:357 - 90 points.

Ardbeg 18 yo 'Special Liqueur' (91.3° US proof, OB, USA, Kraus Import New York, 4/5 quart, 1930s)


A 'Special Liqueur' indeed, possibly the rarest genuine Ardbeg ever, as almost all the very old ones one can find in various collections (and amateur books) are probably shameless fakes. But this is the real deal and the bottle has got some immaculate provenance. Colour: deep gold. Nose: this is theological whisky. It's not superb because it's old, or because it's very rare for that matter, it's superb because it's superb (well thought of, S.) It's got the two main markers of very old peaters of high quality, a stunning medicinal side, and a wonderful citrusy/tropical fruitiness. So imagine someone smart would have kept mangos and grapefruits in some old cough syrup for many decades, or something like that. Also amazing notes of linseed and graphite oils, two drops of genuine turpentine, and then a blend of almond and argan oils. Theological indeed. Oh and there is some brine as well.

Ardbeg Distillery circa 1930 (Cameron postcard)

Mouth: tireless and stunningly resinous, which was to be expected. It still kicks you after all those years, but I imagine Ardbeg was a very fat spirit when this was distilled, in the 1910 or very early 1920s. Some precious oils (argan again, perhaps), old tar liqueur (hygienic beverages), grapefruit oil (rubbed skin), then more and more bitterness while it gets very dry in a stunning way. High-end fino sherry, ashy tea, drops of artichoke liqueur… And it's still got an impressive body, but it's true that it was bottled at almost 46% vol. (you see, not a recent thing at all, contrarily to what some are saying, claiming to firsts when they're just copycats). Finish: even long, wonderfully oily, almondy, salty, citrusy… Exceptional. Comments: exceptional indeed. This utter rarity was to be found at Glasgow's Whisky Show Old & Rare. Old and rare? You bet! Perhaps my whisky of the year, and we're only in March. We'll see…
SGP:465 - 95 points.

What's really impressive is that the Ten has put in a very creditable performance in this most dangerous context. Well done!