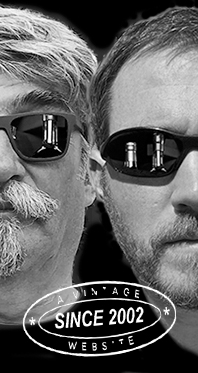 Home
Thousands of tastings,
all the music,
all the rambligs
and all the fun
(hopefully!)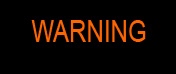 Whiskyfun.com
Guaranteed ad-free
copyright 2002-2017



Ardmore's long been almost the only peated Speysider, but things have changed. Remember, Ardmore's the core of Teacher's, let's see what we have…

Ardmore 2009/2017 (45%, The Golden Barley, Laphroaig barrel, cask #706428)


This series by the excellent young French bottlers L'Esprit a.k.a. Whisky & Rhum. Ardmore and Laphroaig, that remains very 'Teachery', doesn't it. Colour: white wine. Nose: the problem is that it's difficult to find out about what's from Ardmore and what's from Laphroaig here. Other than that, it's fine, soft, smoky of course, with notes of smoked meats and ham rather than kippers and other coastal notes. Which means, indeed, that it's pretty 'Ardmore'. Unsurprisingly… Mouth: there are these fruits that have always tasted very Ardmore to me, tinned peaches. Also a softer peat, some smoked herbs of some sorts, and a few burnt notes that aren't unpleasant. Finish: medium, on some rather bitterish smoked/herbal notes, with a wee sour side. Comments: I like a lot, I don't totally adore.


SGP:465 - 82 points.

Ardmore 2008/2017 (58.8%, L'Esprit, cask #BB 709225, 220 bottles)


Same bottler, just another series. Oh and a much higher strength, as you may have noticed. Colour: white wine. Nose: this is a bit tenser, sharper, better defined, and with rather more tinned fruits, peaches indeed, apricots, also seaweed this time, tiger balm, tarry ropes, and a very unusual fruity side that would remind us of… dried longans? Some patchouli as well, potpourri, homemade custard… With water: notes of pears. Smoked pears. Mouth (neat): very good. This feeling of smoked fruits, some fresh, some preserved. Hay wine, peated barley, lapsang souchong… It's certainly a grassier smokiness, and it's peatier than your average peaty Ardmore. With water: swims very well. More citrus (always great news), a grassy smoke… Finish: long, on a greener smoke. Comments: perhaps not a well-defined style, and should you try this blind, you'll never find out unless you're Jim M. Joking. But very good it is! (I mean, this whisky).


SGP:466 - 84 points.

So, more Ardmore, perhaps some official… (easy, S.)…

Ardmore 20 yo 1996 (49.3%, OB, +/-2017)


It seems that this one too saw some ex-Islay wood… Colour: light gold. Nose: it's lighter, with more fresh fruits, ripe apples, melons, notes of hay, whiffs of ripe papayas, and an extremely moderate smokiness. Love these whiffs of cut flowers in the background. Very nice nose! Mouth: a tad strange (what we call Haribo-y, with weird hints of sweets and candies), but otherwise very good, softer, rather on herbs and fruits, green melons, white peaches, drops of chartreuse, a wee glass of some kind of orange-y beer… Finish: medium, marmalade-y, mildly smoky, a bit sour, and a tad fermentary. Duvel's triple-hop IPA. Do you know that one? Now I'm no beer guy, I'm afraid… Comments: really good, but a notch 'uncertain' in my book. A tad bizarre given that it's an official bottling…


SGP:553 - 80 points.

Shall we manage to find a cleaner, better defined Ardmore today?...

Ardmore 21 yo 1996/2018 (48.4%, Douglas Laing, Old Particular, refill hogshead, cask #12390, 267 bottles)


Colour: white wine. Nose: this typical feeling of smoked porridge with bits of preserved peaches inside. I haven't got anything more to say. Mouth: good, but typically Ardmore, that is to say rather hesitating between fruits and smoke. See what I mean? Don't get me wrong, love Ardmore, love the distillery and love the people there, but I always found the whisky a tad… say elusive? Maybe is it me… Sour fruits tend to rule the place. Finish: medium, sour, smoky, apple-y… And the aftertaste's a tad too herbal for me. Grassy beers. Comments: it seems that I'm having troubles with Ardmore. Nothing serious, obviously…


SGP:455 - 79 points.

Ardmore 21 yo 1996/2017 (52%, Douglas Laing, Old Particular, refill hogshead, cask #12196, 310 bottles)


Colour: white wine. Nose: same indeed. Oats, carbon paper, ashes, smoked porridge, and no fruits whatsoever this time. Rather wee whiffs of horse saddle, cow dung… With water: shall we mention some kind of carefully peated wash distilled in higher stills? Shall we also mention some kind of… dissonance? Mouth (neat): a bit better but once again there is this feeling of any stuff from Haribo's. Or Jell-O and stuff. Plus, indeed, a layer of smoke. With water: no, it just wouldn't swim, falls apart once reduced. Finish: almost short and, say skinny. Comments: really not sure. The distillate was a tad too fragile, that's my humble interpretation.


SGP:355 - 74 points.

Winner is not he who never fails but the one who never gives up, they say… So let's go plunder the sample library and see if we are done!…

Ardmore 15 yo 1997/2012 (59%, Gordon & MacPhail Reserve, for Van Wees, 298 bottles)
This one should send wood, as we say in French. Meaning that it might be a face-melter… Colour: white wine. Nose: aaah! Carbon, supermarket plastic pouch (now streng verboten over here), ink, new magazine, cow dung, and a large plate full of various cheeses. Comté, Cantal, proper Cheddar – should that still exist… Some action, at last! With water: extreme smoky grassiness. As if someone had burned some green tea – but I'm asking you, who would do that? Mouth (neat): perfect, gives you faith in lovely Ardmore. Lemon juice, ink, smoked ham, bitter herb juices, green pepper… it is actually very extreme, but it would get you up! With water: works this time. Green melons, lime, lemon, pomelos, all that been properly smoked using beech and grass. And perhaps dried kelp, on a remote beach. Finish: very long, green austere, grassy, and extremely unsexy. Which, precisely, makes it very sexy. Go figure… Comments: some mad very grassy malt whisky that no sane distiller would ever launch on the market. Well, not to-day. Punk whisky, shall we say? Very rock and roll for sure…


SGP:374 - 87 points.

Ite tasting session est!
Wait wait wait, we've got another one, just for sports…

Ardmore 17 yo 1999/2017 (55.5%, Gordon & MacPhail, Exclusive for HNWS Taiwan, refill sherry hogshead, cask #5259, 264 bottles)


Colour: deep gold. Nose: we knew it. Damp autumn leaves, porcinis, cigars, orange liqueur, pu-erh tea, coffee beans… It is another world. With water: gets really very earthy, and indeed a tad dirty. Gravel, concrete, old walnuts… Mouth (neat): it's a bit all over the place, you've got pepper, you've got cured ham, you've got ginger, you've got leather, you've even got a few drops of soy sauce… I imagine that's the sherry. With water: not an easy one. Beef stock, burnt nuts, chewed cigar, black olive brine, green peppercorns, leaves… Finish: long, very grassy, a tad bouillony, and frankly extreme. A tad rough and rustic, shall we say. A pretty leathery aftertaste after all that. Comments: wild! Doom metal whisky as in doom metal rock and roll. Seemingly…


SGP:374 - 78 points.

I'll swear that'll be our last Ardmore for now and until, say September, 2018?