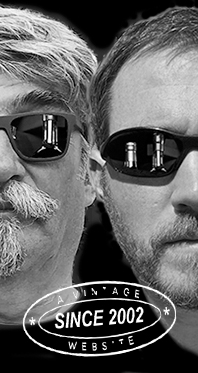 Home
Thousands of tastings,
all the music,
all the rambligs
and all the fun
(hopefully!)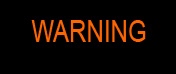 Whiskyfun.com
Guaranteed ad-free
copyright 2002-2017



Ben Nevis is on, part three
(and last, I promise)

We'll have some older ones today, but first, what's left of the recent indie frenzy… (quickly!)

Ben Nevis 20 yo 1996/2016 (51.9%, Sansibar, 212 bottles)


This should be very good. Colour: pale gold. Nose: a slightly rubbery vanilla, some tar, concrete, chalk, and rather less lemon than elsewhere. Elderberry flowers. Didn't we say we'd do this fast? With water: new tyres in a tyre shop. Mouth (neat): one of the fruity Ben Nevis. Melon, vanilla, Bushmills, pears. Not too mineral this time, and even the usual chalkiness is kind of missing. With water: same, with hints of honey. Finish: medium, rather fresh, with notes of yeast and fresh bread. Comments: a curious Ben Nevis. The nose was very tarry/rubbery, whilst the palate was much fruitier. Very good nonetheless, all these casks were very good to excellent.


SGP: 452- 85 points.

Ben Nevis 17 yo 1998/2016 (54%, Claxton's, hogsheads, casks #1608-1552, 234 bottles)


Colour: pale gold. Nose: a slightly warmer Ben Nevis, with a little honey and some roasted pecans, while it would rather unfold on notes that are usually associated with… Highland Park. Heather honey and all that. Wonderful earthiness. With water: wet wool, tobacco, clay., mocha. Mouth (neat): rich, coastal, a tad flinty – but this is Ben Nevis, isn't it. Bitter chocolate, dry honey – as far as honey can be dry – and once again, this chalky side. Some marmalade too. With water: careful, it's not a lover of water, gets very dry and lettuce-y if you add too much. If you do not, you'll get some sweet tobacco and roasted peanuts. Finish: medium, rather 'roasted'. Some bitter oranges, marmalade, touches of cured ham… Comments: another excellent one, it's just a little less 'clear' than others. Was it sherry-doped wood?


SGP:452 - 83 points.

Ben Nevis 21 yo 1996/2018 (52.9%, Cadenhead, Single Cask, hogshead, 210 bottles)
This one's pretty new. Kind of. Colour: straw. Nose: ultra-classic chalky start, then fudge, light toffee, chicory, porcini mushrooms, Virginia cigarette, chicken bouillon, chestnut honey, botrytis, pine needles, humus… Well this nose is simply exceptional. With water: indeed it is. Old white Bourgogne, and I mean really old. Montrachet quality. Mouth (neat): sweet Vishnu! Citrons and melons blended with the chalkiest honeys ever and a wide assortment of soft spices, aniseed, coriander… Utterly love this. With water: boy oh boy oh boy oh boy. Chestnut purée, chestnut honey, old Sauternes, mocha, Ovaltine, caramel… All that with this chalky Bennevissy structure. Fantastic. Finish: long, amazingly good. Lemon blossom honey and… superlative stuff. Maggi and Marmite in the aftertaste. Comments: pffffff, Cadenhead. Ha, ha and I mean, ha. Go get this one if you can find it. Exceptional whisky, quite Springbanky, no wonder Cadenhead would have selected it..
SGP:562 - 92 points.

Good good good, enough young or middle-aged ones, let's try to find some older Ben Nevis…

Ben Nevis 43 yo 1970/2014-2018 (44.7%, Acla Selection, bourbon hogshead, 35cl)


An older bottling that our Swiss friends from Acla da Fans have just relabelled this year. Funny layout, very 'Grindelwald 1950'. Colour: gold. Nose: selbstverständlich. I would like to take this opportunity to say something about Colin Ross, who's been Ben Nevis's manager for so many years. I don't think I've ever met someone in the whisky industry who's been as honest and knowledgeable as Colin, and as immune to corporate BS. A fantastic man who's still flying Scotch whisky's flag higher than anyone, the opposite of all the wind machines we all know only too well. So, this nose, well, it's full of almonds, fresh marzipan, camphor, angelica, woodruff, and fresh cane juice plus mango juice. Rather superb. Mouth: exceptionally fresh, full of tropical fruits and saps and resins and stuff. Almond milk, avocado juice, blood oranges, cardamom, hops. Finish: medium, and only mildly oaky, which is a wee miracle. Mango juice. Comments: extremely good, if not utterly stellar. Very well done, Acla!


SGP:661 - 90 points.

Good, perhaps another 1970, and we'll be done. No more Ben Nevis tomorrow, this is it. Cross my heart etc.

Ben Nevis 44 yo 1970/2015 (44.4%, Finest Whisky, bourbon, cask #6, 120 bottles)


This was a Geburtstagsedition, you understand. Colour: gold. Nose: similar, no need to say, but a tad more restrained, perhaps a little more on fresh putty, almonds, Play-doh, dandelions, elderberry flowers, honeysuckle, old chardonnay (real chardonnay, not stoopid oak bombs)… What's sure is that these old Ben Nevisses were rather lighter and less mineral than what they've distilled from the early 1990s on. Mouth: mango and maracuja juices in disguise. Someone's added drops of rhum agricole, a few sultanas, and a good deal of Christmassy spices, from star anise to clove and cinnamon. Finish: medium, a tad tannic this time, which was to be expected. Old teapot, curry powder, pad Thai, satay, bitter oranges. All the oak speaking out. Comments: had this one above the Acla at first, then it was a tie on the palate, and then the slightly fresher finish of the Acla won it. But we're splitting hairs once again, aren't we…


SGP:561 - 89 points.

No more Ben Nevis until the start of the school year, I promise. Or until the reopening of parliament.