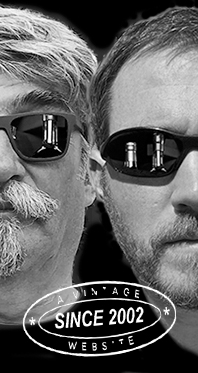 Home
Thousands of tastings,
all the music,
all the rambligs
and all the fun
(hopefully!)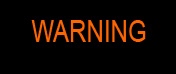 Whiskyfun.com
Guaranteed ad-free
copyright 2002-2017



Benriach from young to old

Long time no Benriach on WF, time put things straight. It seems to me that the brand got a little less boisterous since it changed hands.

Benriach 10 yo (43%, OB, +/-2017)


Enjoyed this expression when it came out three years ago, time to revisit it. Colour: straw. Nose: classic malty and fruity whisky, well made, well balanced, with touches of pastry, lemon, apples, damsons, and this floral side that's rather very Benriach. Say buttercups? It's much les 'tropical' than older vintages from the 1970s, but there, it's very fine… Mouth: good creamy arrival, with just a touch of raisins (sherry, I suppose) then vanilla, apple compote, and meringue. Gets then rather more lemony, so that would lemon pie with meringue. Finish: medium, more barley-y, compote-y, and grassy. A touch of pineapple in the aftertaste. Comments: you couldn't write a long novel about this one, but everything's well in place, even if it's not the most characterful malt ever.


SGP:551 - 82 points.

Benriach 16 yo (43%, OB, +/-2016)


I didn't like the first 'new' 16 too much (WF 78) but that was in 2005 and a lot of water has gone under the bridges since back then. Colour: gold. Nose: this one's leafier, chalkier, more porridge-y, and it's also got more apricots and mirabelles, which balances all that. Hints of sesame oil, perhaps. Mouth: we're not extremely far from the tenner, this one's just more orange-y, while it hasn't got any of the wee raisins that were in that one. Gets a tad tea-ish, perhaps, with also quite some apple peelings. Finish: medium, rather nutty. Oranges and tea. Five o'clock whisky? Cinnamon from the oak in the aftertaste. Comments: to me, in the same league as that of the 10, which was a little brighter and fresher.


SGP:551 - 82 points.

Benriach 20 yo (43%, OB, +/-2016)


Colour: deep bronze-y gold. Nose: the age of the bees has arrived here. Honey, beeswax, pollen, then rather cigarette tobacco, botrytised Sauternes, mirabelle jam, apricots, dandelions… Mouth: it's rather pine-y, almost retsina-y at times. Honeydew, eucalyptus, vanilla, tea with milk (ah, the English…), Seville oranges. The back's rather tannic, having said that, some straight oak feels. Finish: medium, with some chlorophyll, a feeling of crunching fir needles, and a large bag of apple peel. Comments: the oak's a little loud for my taste, but otherwise it's very fine, for sure. No need to change score…


SGP:461 - 82 points.

Let's rather try single casks…

Benriach 11 yo 2006/2017 (57.6%, OB, La Maison du Whisky, Sauternes hogshead, cask #1856, 265 bottles)


Oh bad luck, a wine cask, shame on my personal assistant that chose it (Aston the Scottish fold)… Although we all know Sauternes can work, but if it's a hogshead indeed then it's just a Sauternes-seasoned cask, not a proper Sauternes barrique. Remember, with Scotch whisky, you can't add wine to your distillate, but you're kind of allowed to first add it to the cask and then fill it. How very bizarre… Colour: gold. Nose: its true that Sauternes and Benriach do tango, as they share a few similarities. The mirabelles, the apricots, sometimes the honeyness, the vanilla (not!)… With water: a large apricot tarte, plus a tarte tatin on top of it. A Big Mac of wine-sweetened whisky. Mouth (neat): you feel some fresh spicy oak, ginger, spearmint, lime, mint leaves, cinchona… So it feels prepared and certainly finished, but I'm finding this premix pretty pleasant. With water: good. Menthol, oranges, apricots, quinces, ginger, cinnamon, oak. Finish: medium, jammy and spicy. Comments: the oak feels but it's good even if it reeks of 'the lab'. Just not totally my kind of malt. Why change score?


SGP:651 - 82 points.

Benriach 22 yo 1994/2016 (54.3%, OB, for Independent Spirit, hogshead, cask #240886, 345 bottles)


I think this one's peated. No wine in sight, let's go! Colour: straw. Nose: indeed, peated, but that's rather grass smoke, garden bonfire, also menthol and eucalyptus, the infernal duo… All that on top of the usual apricots and plums, and a wee feeling of williams pears as well. Only good things to say at this point. With water: same and rather what we sometimes call "sweet peat'. Mouth (neat): the grassy peat and the distillate's rather citrusy style (when this was distilled) just work well together. Lovely feeling of peated limoncello. With water: zesty and sweet, not unlike some late harvest riesling. Finish: medium, the fruits winning it in the end. Comments: the softer side of peat. Real good, I think.


SGP:554 – 87 points.

Good, a last one, and indie this time…

Benriach 42 yo (41%, The Single Malts of Scotland, Director's Special, for The Whisky Show Old & Rare, 147 bottles, 2018)


So, they wouldn't tell, but 2018 – 42 = 1976. Or 1977 in whisky mathematics. Well if it is a 1976, it's a legendary vintage at Benriach, while 1977 wasn't too bad either… Colour: gold. Nose: more mango and passion fruit than in mango and passion fruit juice. Even old Bushmills and 1960s Bowmore and Laphroaig were less mango-y and maracuja-y. In truth this is sublime. As for tinier aromas, let's mention hazelnut liqueur, woodruff, tangerines, and perhaps one thin slice of small Cuban pineapple. I'm saying that because those are the best in the world, in my humble opinion. Same with their small bananas. Mouth: good, indeed the oak' starting to take its toll, but we're still at that stage where it's bringing more to the table than what it's taking away. Tiny green spices, a minuscule touch of wasabi, some green tea… Overall feeling here: green oranges and bananas. I mean, green bananas. Finish: medium, with a green-tea-ish tannicity that does not stick your tongue to your palate. Comments: light and extreme at the same time. Not unlike the Talking Heads who were all the rage of the season. Psycho Killer, tah tah tah, tah tah tah…


SGP:771 - 91 points.