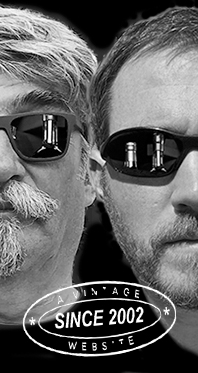 Home
Thousands of tastings,
all the music,
all the rambligs
and all the fun
(hopefully!)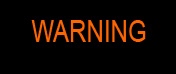 Whiskyfun.com
Guaranteed ad-free
copyright 2002-2017



Bowmore, au naturel or not

I'm wondering why Bowmore remains so controversial… In my little book it's just one of the greatest distillates on earth – but then again, I think it hates wine and odd woods, and that many freaky whiskies have been created by not keeping the distillate as pure as possible. But then again, there were also quite a few dazzling sherry monsters…

Bowmore 17 yo 2001/2018 (53.8%, Cadenhead, Authentic Collection, hogshead, 270 bottles)


Colour: straw. Nose: porridge and oxtail soup, really. Feels like refill sherry but I doubt it is, what's sure is that many meaty, soupy and bouillony notes are dancing under your nostrils. Other than that, we find kelp smoke, seawater and oysters, which was expected. A little curry as well, less expected. With water: hessian, brake fluid, engine oil. Veedol's our favourite at WF Towers. Mouth (neat): too good. It's almost as if the 1960s were back, with these tangerines and mangos mixed with smoked tea and kippers. Wonderful palate, rather fatter than usual. With water: exceptional smoked mangos and maracujas and papayas and pink grapefruits, with some smoked salmon to boot. Only flaw, it would only take a few drops of water, or it would start to taste like some used tissue. Quite. Finish: long, perfect, sharp and vertical. Rather fruitier than usual, in fact. Comments: we may have screwed it up, we should have started this with a lighter Bowie.


SGP:456 - 90 points.

Bowmore 22 yo 1996/2018 (50.4%, Single Malts of Scotland, hogshead, cask #1371, 210 bottles)


Colour: gold. Nose: this one's more vegetal, more on sour beers, porridge, dairy cream, that old tweed jacket, that rainwater, crabs, scallops, fern, autumn leaves… With water: a touch of Jerez vinegar, some ripe peaches, roasted peanuts, green tea… Mouth (neat): ah, perfect. Mango juice, grapefruit, anchovy brine, kippers, grapeseed oil, seawater… With water: salty grasses, sauvignon blanc, ultra-dry champagne, grapefruit juice, brine, gentian eau-de-vie… Finish: rather long, sour, but with an extremely pleasant tropical fruitiness… Would love to try this when it's become, say, 30 years. A future new Sea Dragon? I'm even finding infinitesimal touches or rosewater in the aftertaste. Comments: this make is as fantastic as it used to be, assertive yet complex and delicate.


SGP:455 - 91 points.

Bowmore 15 yo 2001/2018 (55.3%, La Maison du Whisky, Artist #8, sherry butt finish, cask #108, 679 bottles)
Again, they are rounding off the age statements with this series (so no typo here, but thanks anyway!) Colour: pale gold. Nose: it's a relatively discreet sherry, rather of the fino kind (walnuts), which goes well with the very smoky and ashy distillate. Now that treatment may have offset a bit the coastal side, and since we've just tried a bunch of Ballechins, well, this Bowmore does remind me of Ballechin. Some mint tea. With water: Provence herbs and metal polish. Grandma's old copper kettle. Mouth (neat): unusual. Sweet mustard, gin, mango chutney, smoked fish, candied tangerines, and quite a lot of caraway. Did someone pour a bottle of aquavit into the cask? I mean, on purpose? With water: rounder, sweeter, almost a tad syrupy. Caraway liqueur, lapsang souchong, Finish: rather long, with these sweet spices… Comments: I prefer the purer ones but this one sure was well crafted.


SGP:655 - 85 points.

Bowmore 15 yo 2001/2017 (58.7%, Douglas Laing, Xtra Old Particular, for SCSM China, refill hogshead, cask #11547, 299 bottles)


More purity again, I suppose… Colour: white wine. Nose: as pure and fresh as Bowmore can be, this time with a lot of seawater, oysters, peat and seaweed smoke, fresh almonds, and lemon juice. Another millimetric Bowmore (I know, our beloved metric system…) With water: branches, burning fresh wood (acrid smoke), linoleum, leatherette… Mouth (neat): lemons, grapefruits, clams, angelica, roots, peat, kippers… And touches of papayas, just like in the Cadenhead. With water: perfect pure middle-aged Bowmore. Lemons, cider apples, brine, kippers, smoke… And all the rest. Finish: long, tense, crisp, and pretty mineral. Comments: a little less fruity than the Cadenhead after all, but quality's equivalent.


SGP:456 - 90 points.

Bowmore 20 yo 1997/2017 (54.4%, OB, for CWS China, sherry cask, 231 bottles)


Who's mentioned Bowmores that were sherry monsters just a few minutes ago? Colour: between coffee and walnut stain. Nose: guess what, I'm finding coffee and walnut stain, how bizarre. Then balsamico, chocolate (mole sauce), Bovril, soot, tar, prunes and pipe tobacco. Indeed, colours affect our minds, but anyway, this sherry monster's rather heavy, which was to be expected, but within reason I would say. With water: some metal polish coming out, silverware, engine oil, new tyres and sneakers, new electronics… Mouth (neat): pretty extreme and thick – thicker than the Black Bowmores. A lot of tar, once again this bitter woodiness, bags of prunes, artichoke liqueur, raw coffee, Maggi, salted liquorice and duck sauce. A lot of duck sauce, of course. This baby does not do things by half, mind you. With water: chestnut soup and cocoa, more prunes, mashed Jerusalem artichokes, a drop of salted balsamic vinegar, black tea… Finish: long, with a feeling of prune juice kept in oak cask, with a spoonful of blackcurrant jelly and half a drop of soy sauce for good measure. Strong black tea in the aftertaste. Comments: a rather spectacular heavily sherried Bowmore. Extremely good, only the aftertaste was a tad tannic for this taster. Just a tad.


SGP:555 - 89 points.