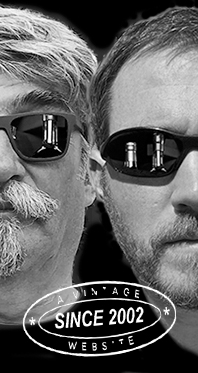 Home
Thousands of tastings,
all the music,
all the rambligs
and all the fun
(hopefully!)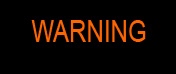 Whiskyfun.com
Guaranteed ad-free
copyright 2002-2017



I hear you, we just had a good ten Bowmores the other day. Well, you see, they keep pouring in, and we shall not complain about that. And if you're not happy, please branch out and go to commercial or industry-embedded websites and blogs! (hey, just a joke!)

Bowmore 15 yo 2002/2018 (48.4%, Douglas Laing, Old Particular)


This one's brand new and I wouldn't find any details online. The problem is that I couldn't wait any longer. Colour: pale straw. Nose: smells like a leaking cask, and that's not obligatorily bad news mind you. On the one hand, it went a bit towards the unlikely 1980s, with these whiffs of lavender, but on the other hand, the floralness got extremely complex, and I just adore these very tiny whiffs of sea animals and plants. Wakame, whelks, whatever… (gee, S.!) Bitter almonds as well. Mouth: oh perfect, with more almonds, lemons, salted 'stuff', smoked fish of many kinds, oysters, pink grapefruits, salted tequila, smoked barley water (who would like to be a volunteer to try that?)… Finish: long and marvellously coastal. That's it, coastal. Comments: if those fine gentlemen and great ladies at DL would mind passing me the details about this very lovely Bowmore, I'd be much grateful. Ref is #OLD0483. Merci beaucoup.


SGP:456 - 90 points.

Bowmore 15 yo 2001/2017 (56.7%, La Maison du Whisky, Artist #7, hogshead, cask #20115, 286 bottles)


I can't see what would go wrong here… I suppose this is Signatory stock. Colour: white wine. Nose: it's a sharp, well-carved one, apparently. Limestone, lemon, proper sauvignon blanc, grapefruit, Islay mud, chalk, kelp, hessian, beach bonfire. With water: more of the same and we shan't complain 'bout that. Mouth (neat): luminous, mentholy, beautifully bitter – and even acrid and harsh – very chalky, very lemony, and extremely grassy. Big green pepper. Warning, may cut you into two halves. With water: sweeter lemon up, but it remains a blade. Finish: long, and curiously sweeter, with a feeling of smoked and salted limoncello (who's up?) Almonds in the aftertaste. Comments: only (minor) flaw, that was to be expected. Great Bowmore, in the vein of the first 'Tempest'.


SGP:457 - 90 points.

Bowmore 15 yo 2002/2018 (54.3%, Cadenhead, Authentic Collection, 288 bottles)
That is right, the Spring Collection is here! Don't I sound like I'm Paco Rabanne? Colour: white wine (first great news). Nose: bone-dry chenin blanc (yes, chenin noir does exist), hessian, burning ashes on a beach, moderately aromatic Cuban cigars (the names escape me after so many years of not smoking), and, hell, petroly riesling! This is whisky for wine people, apparently. With water: when menthol oil and other aromatic extracts do come in, you're in for a treat. That's exactly what's happening here and now. Mouth (neat): I'm not going to yodel again, am I? The very essence of Bowmore's distillate, properly aged, not flavoured. There. With water: utterly boring. Couldn't we have a Liebfraumilch finish instead? Or, there, a triple-mizunara finish? Kazakh oak? Please? Finish: long, and in a way, very simple, which is exactly what we were expecting. Comments: go go go (if I may)… Now, Cadenhead, and since we'll probably meet in Glasgow in a couple of days, could you please tell us a little more about your Potter Indian Corn whiskies?...


SGP:467 - 92 points.

Bowmore 25 yo 1991/2017 (48.7%, Antique Lions of Spirits, bourbon, 218 bottles)
I think this is the only one within this lovely series that we haven't tasted yet. When I eat spinach with truffles, I'll always have the spinach first. Ha. Colour: gold. Nose: it's not always a bad sign when you first get glue and nail polish remover (acetone). In this case, those obvious notes tend to vanish into the air after just twenty (say fifteen) seconds, leaving room for some superb late-1960s-style almondy notes, smoked salmon, olives (bags of olives), and a little saltpetre and damp concrete. This is not exactly 'modern' Bowmore yet, but this rather 'muddy' style just works. Perfect and complex. Mouth: indeed, the late 1960s. What we have today is rather astonishing, as if our friends had poured quite a few old low-level bottles into the cask prior to disgorging it, and while only friends were watching. Only 1991, really? Very very good – and complex. Finish: medium, a tad burnt in a good way, slightly Demerara-y, and with hints of very old and slightly sweet balsamico and more leather and tobacco. Some stuff must have happened. Comments: the word any bad writers would use here is 'intriguing'. I would make things even more difficult for myself and add 'excellent'.


SGP:456 - 89 points.

How many did we just try? You say four? Let's make this a 5-session, okay?

Bw7 (53.2%, Speciality Drinks Ltd, Elements of Islay, 2017)
Missed Bw6 but who cares. I think Bw5 was superb (WF 90), but this is much darker, so perhaps a rather sauce-y Bowie. Colour: amber. Nose: you've got chestnuts roasted over some wood smoke, plus a curious feeling of smoked blood oranges and even strawberries. And before I forget, notes of proper old PX or Moscatel. Serious! With water: once again, careful with water. Muddy feelings at +/-40% vol. Mouth (neat): it's a thick one, and indeed it's a little heavy, but I just like proper pipe tobacco and puréed roasted pecans and sesame very much… Some old rancio in there too. It's not a zesty or subtle one for sure, it's even rather heavy to tell you the truth, but things do work so far. Oh, smoked prunes! With water: rather great when at +/-45% vol., do not go beyond that. Finish: long, earthier. Comments: peated Armagnac, that's smart. I like the purer Bowmores better, obviously, but this slightly clumsy one remains in premier league.


SGP:466 - 84 points.