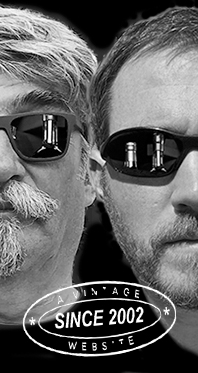 Home
Thousands of tastings,
all the music,
all the rambligs
and all the fun
(hopefully!)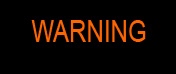 Whiskyfun.com
Guaranteed ad-free
copyright 2002-2017



What I find cool with grain whisky is the fact that you may actually use the expression 'separate the wheat from the chaff', while you obviously couldn't with malted barley. All right, I know I've done that many times, my bad…

Hedonism 'The Muse' (53.3%, Compass Box, blended grain, 3,060 bottles, 2018)


This one's brand new, and contains Invergordon, North British, Strathclyde, Port Dundas, and some 'unknown blended grain', which may make this baby a 'blended blended grain'. Joking… As usual, the label is quite wonderful, right between Mucha and Fornasetti. S&S stroke again, I suppose. Colour: gold. Nose: the expected warm vanilla and grated coconut, but with rather more fresh fruits than usual, such as melons and peaches, plus a few floral touches, between buttercups and dandelions. Very little varnish, but 'ideas' of bourbon, which may come from the North British inside (where they used to distil maize/corn). With water: a little more towards sawdust. Cut flowers. Mouth (neat): a grain that's got more texture and flavours than many others. Starts with the usual fudge and marshmallows, a little sunflower oil, and would rather go one with buttered popcorn and butterscotch. With water: fruitiness up. Touches of hops, cider apples, and orange-flavoured marzipan. Perhaps Mozart Kugeln? Finish: medium, relatively fresh. A little fresh oak in the aftertaste, oranges. Comments: rather wheat, not chaff, even if this is not my preferred style of whisky. Sorry if I'm rambling.


SGP:640 - 85 points.

Invergordon 30 yo 1988/2018 (42%, Douglas Laing, Old Particular, refill hogshead, cask #DL12354, 183 bottles)


Colour: straw. Nose: something slightly buttery and mashy at first (Joël Robuchon's mashed potatoes, 50% potatoes, 50% butter), then something curiously metallic, as well as notes of cooked of asparagus and sorrel, and even wee touches of Swiss cheese. A funny cask for sure, while the very low natural strength already suggested it would be so, especially since I think they were filling grains at around 70% vol. and not 63.5. Mouth: phew. It's still unusual – rather than unlikely – but it goes in and down without a problem. Nutmeg, green tea, dried turmeric, wild mushrooms, and a touch of orange squash. Finish: medium, curiously earthy. Someone may have stored this cask near a potato pile. Comments: a little deviant, but fun. Not to be quaffed after a Lagavulin at cask strength, though…


SGP:461 - 78 points.

Garnheath 44 yo 1974/2018 (45.8%, Douglas Laing, Xtra Old Particular, refill barrel, 141 bottles)
Sorry, no pictures yet, but you know that packaging. Garnheath used to be made next to Glen Flagler, at Moffat, until early 1986 – but you knew that. Colour: gold. Nose: rather shy, and rather on shortbread, then there's some tea with milk (but who would do that?) and a good deal of milk chocolate, plus gianduja/hazelnuts. No, not that brand. It's all rather delicate and subtle. Mouth: it's really astonishing that it would have remained this fresh. Shortbread covered with N*****a, café latte, sponge cake, and just a touch of coconut milk. A little maple syrup too. Finish: not very long, but clean and, above all, not too oaky. Golden Grahams and popcorn. Comments: surprisingly fresh given the age. Very good old grain.
SGP:630 - 85 points.

North British 55 yo 1962/2018 (45.4%, Douglas Laing, Xtra Old Particular)
Some details still missing but this is brand new indeed – and very old, obviously. There was another 55 last year, at a lower strength (41%). Colour: gold. Nose: all excellent, those very old North British by the Laings. Wonderful earthy tones, mushrooms, millionaire shortbread, Pu-erh tea, mild high-class pipe tobacco, artisan chocolate, a touch of amontillado (not sure it was a sherry cask, though), fresh porcinis… High class, really high class. Was that the maize? Mouth: hard to beat within the category – and I'm no grain man – because of these earthy and herbal touches. It's not void of any bubblegumminess (!) but all the rest works very well. Jaffa cake, cinnamon rolls, tobacco, dried pineapples… Finish: rather short, but really complex, with these subtle earthy notes that are so 'un-grain' in my book. Now, perhaps have they filled an ex-Old-Clynelish cask back in 1962… Comments: the nose was of higher grade than the palate, but the whole's truly excellent.
SGP:561 - 88 points.

Strathclyde 30 yo 1988/2018 (50.5%, Douglas Laing, Xtra Old Particular)
Some details missing again, we'll try to update when they come out (cask # etc.) Colour: straw. Nose: little Easter eggs in sugar, fruit liqueurs, marshmallows, candyfloss, liquorice allsorts… We shan't call this 'whisky for kids', obviously (we would get jailed instantly) but you get the idea, I suppose. After ten minutes, some notes of sweet chenin blanc (Coteaux du Layon and such). Mouth: a grain that goes a bit towards malts, with notes of malted beer, a little coffee, perhaps walnuts, some tobacco, and a wee roughness that's not unpleasant at all. Finish: rather longer than many malts, while those little Easter eggs are back. Comments: a good, solid grain, without those flabby sides that can bee seen elsewhere. Not exactly silent whisky!
SGP:541 - 81 points.

Strathclyde? Strathclyde…

Strathclyde 28 yo 1989/2018 (55.8%, Cadenhead, Small Batch, bourbon barrel, 390 bottles)
It seems that some of their grains are leaving Cadenhead's 'World Whiskies' series. Colour: straw. Nose: more glue and varnish this time, not that it's totally acetone-y but it does go there… Other than that, a sharper and grassier style, although some marshmallows would be to be fund in a corner in the back. With water: more of the usual vanilla, then mint tea (in the Sahara)… Mouth (neat): tenser than many, and in that sense in the same vein as that of the 30 by DL. In fact it reminds me a times of that cold-distilled beer that Brewdog have been making a while back, just for fun. Almost pungent and rather ale-y/sour. With water: changes completely, getting sweeter and mellower, rather on preserved fruits. Including coconut, naturally. Finish: medium, on good fruit syrups. Tinned peaches. Comments: my heart is torn between the two Strathclyde – but this is only grain, isn't it.


SGP:551 - 81 points.

Invergordon 26 yo 1991/2018 (53.8%, Cadenhead, Single Cask, bourbon hogshead, 156 bottles)


Colour: gold. Nose: same style as that of the 1988 by DL, that is to say mashy and slightly metallic, even slightly peaty, but this one gets then cleaner, humussy, mushroomy, and even slightly coastal. They may have refilled an ex-Islander cask here. Who was there back in 1991? With water: seaweed in grain whisky? Mouth (neat): malty and peaty, as a good blend. We're pretty far from any obvious graininess, which is not a bad thing. With water: indeed, even if touches of vanilla, coconut and pineapple do rise up. Finish: medium, a tad medicinal. Comments: very intriguing, we've know White Horses that were a bit like this. Not the old ones though…


SGP:452 - 83 points.

North British 32 yo 1985/2018 (55.2%, Cadenhead, butt)
A brand new one that seems to be nowhere yet at time of writing. Well, it's here. Colour: gold. Nose: smooth pastries this time, popcorn, croissants au beurre, brioche, Danishes, orange blossom, panettone, custard… You see… With water: cut flowers, potpourri, cigarette tobacco, orange blossom water… Mouth (neat): rather geared towards rum. Raisins, Demerara sugar, marmalade, crystallised pineapple… With water: back to sweeter grain, popcorn etc. Finish: a little short, rounded, and pretty tropical if not topical (oh come on, S.!) Comments: sweet, mellow, and easy, nothing to complain about.
SGP:540 - 82 points.

Eight new grains, isn't that more than enough?