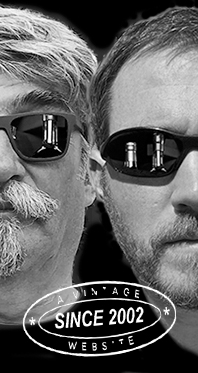 Home
Thousands of tastings,
all the music,
all the rambligs
and all the fun
(hopefully!)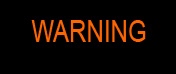 Whiskyfun.com
Guaranteed ad-free
copyright 2002-2017



Caol Ila ad-lib part deux

Didn't we say there would be a part deux? What's more, G&M are on again, I think it's really fantastic that they would have so many casks – and not too many 'wine ideas', as in my wee book, peat and red wine rarely tango well together. I know, I keep harping on, and on…

Caol Ila 13 yo (43%, Gordon & MacPhail, Discovery, bourbon, 2018)


This is from the brand new 'entry level' series of malts by G&M. Should be good… Colour: white wine. Nose: oh but we're at the distillery! Cancel the ferry, you just need this. Brine, lemon juice, grapefruits, seaweed, whiffs of grass smoke, oysters, peaches, malted barley, smoked salmon, beech smoke, then perhaps a wee slice of apple pie covered with custard… Mouth: very good, and less 'easy-easy' than I had thought. Starts with limoncello and quite a lot of salt, rather goes on with more stewed rhubarb and a little barley sugar, and gets then a greenish smokiness that works well. It's a very clean distillate, but it's absolutely not thin. Finish: medium, a tad sweeter, although there's some green pepper in the aftertaste. Grapefruits coming along… Comments: a wee tad sweeter than expected, but excellent. Would have loved to 'discover' Caol Ila, or peaty whisky for that matter, with this baby.


SGP:566 - 85 points.

Port Askaig 14 yo 2004/2018 (45.8%, Elixir Distillers, bourbon)


Another brand new one. Of course there's no proof that this is Caol Ila, and indeed it could as well be peated Bunnahabhain. And to think that there will soon be another working distillery near Port Askaig! Colour: white wine. Nose: it's cool to be able to try this next to a CI of similar age and pedigree, and indeed this is different. A little less coastal, with less brine, and probably less zesty lemon-ness, while on the other hand, it's a little more floral (clear notes of geranium – flowers not leaves or stems) and, indeed, rather oranges than lemons. A little breadier too. Now we're not worlds apart, and these two would almost make you believe in… terroir… Mouth: good, lemons are coming this time, and we're even closer to the CI, while some small differences remain. For example, this is a little fatter now, with hints of burnt cakes, raisins, brownies… Finish: long, and a tad bonbony. The smallest pack of Haribo bears and crocodiles and stuff. That's not too CI either. Comments: I think I liked both just the same. I don't think I would bet a horse, but I'd say this other excellent peater shouldn't quite belong here. My bad – who said 'typical'?


SGP:656 - 85 points.

Good, let's try some heavy hitters now…

CI10 (58.2%, Elixir Distillers, Elements of Islay, 2018)
This new baby stems from three hoggies filled in 2008 and 2009. Colour: white wine. Nose: strong and sharp, a tad acetic/acidic at first – you'd almost believe you're nosing concentrated limejuice – but it's soon to become more civilised, with these lovely hints of fresh almond paste, anchoiade (crushed anchovies and olives), kelp, oysters… Once again, this Caol Ila is more coastal, more fresh than the Port Askaig. With water: perfect. The driest chenin blanc ever. Mouth (neat): a katana blade! My this is sharp, and my I love this. Very pure distillate, free of any make-ups or fiddling attempts. Lemon, oysters, peat smoke, and basta cosi. Sounds too simple, perhaps, but the balance between those simple elements lies beyond any reproach. With water: love it when these young peaters tend to go towards the best mezcals and rums (Hampden anyone?) Works in the opposite direction too, by the way. Finish: long, saltier. We almost had seawater. Comments: mucho impressed. Even if it's a 50cl bottle, at roughly 50€ it could well be this month's favourite B-F-Y-B bottle.


SGP:467 - 90 points.

I think four will do today. So just one missing…

Caol Ila 2006/2017 (59.8%, Gordon & MacPhail, Cask Strength, first fill sherry butt, casks 306189, 306191, 306195)


I had thought some sister bottlings by G&M (filled on the same day) were just utterly stellar. So, high hopes are de rigueur… And yes this is still the older livery. So last year… ;-)… Colour: straw. Nose: huge. Brine, seawater, mud, embrocations, clams, lemons, ashes, olives, putty. No sherry than I can get, first fill, really? But all is fine… With water: perhaps hints of almond milk, hand cream, lady's moisturizer… Mouth (neat): exceptionally good. Sharp rhubarb, lemon, oyster plant (I've now got some in my garden, love it, expect to find it more often in my notes!), a drop of white tequila – not George C.'s… With water: saltier yet. Finish: long, rather more medicinal. Comments: it's funny that they had this one within a 'the wood makes the whisky' series last year, because I find it totally and plainly distillate-driven. By the way, aged in Elgin?


SGP:457 - 90 points.