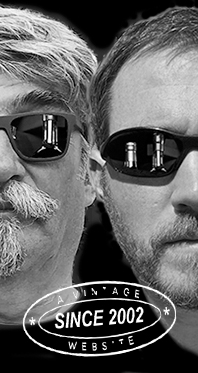 Home
Thousands of tastings,
all the music,
all the rambligs
and all the fun
(hopefully!)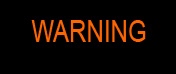 Whiskyfun.com
Guaranteed ad-free
copyright 2002-2017



Caol Ila, #1 distillery on little Whiskyfun, with more than 500 different expressions duly assessed since 2002. Isn't that a little too much, by the way? No! So today we'll do something very unusual, a self-verticale. Meaning that all these Caol Ilas will stem from one single bottler, the almighty Gordon & MacPhail of Elgin. Starting with the most improbable of them all (spare the rod and spoil the child)…

Caol Ila 13 yo 2004/2018 (45%, Gordon & MacPhail, Connoisseurs Choice, Hermitage wood finish, 3166 bottles)


Ermnlmn… was that white or red hermitage? This baby was finished for three years in those ex-Rhone casks. Colour: apricot. Nose: OMG. Rubber bands, nectarines, struck matches, saltpetre, mud, blood oranges, cassis, thyme. Pretty loco if you ask me. Mouth: no comprendo mucho. Tabasco and Worcester sauce, more thyme, oregano, cassis, grenadine, tobacco, cracked pepper, pad Thai, harissa, more grenadine, Aperol, sulphur… Finish: long, unlikely. Comments: you could make some kind of Spritz out of this, I suppose. I'll try that but no need to waste the Krugs or the Salons... You say Prosecco? You're in charge here…


SGP:654 - 70 points.

Caol Ila 14 yo 2003/2018 (57.7%, Gordon & MacPhail, Connoisseurs Choice, first fill bourbon barrel, cask #302260, 212 bottles)
Colour: gold. Nose: it's a rather fatter Caol Ila, it seems. Of course it would destroy its Hermitagéed sibling straight away, but I'm finding rather more vanilla than usual. Fresh sawdust, custard, green pepper, tea, a touch of coconut… With water: patchouli, really? Vetiver… That must be the active oak. It's a very pleasant feeling, it's just not totally classic CI. Mouth (neat): nah, my bad, this is very very good. Smoked lemons, papayas, and passion fruits, plus notes of crabs and oysters. Those curried crab sandwiches that the lovely women of Diageo are making so well on Islay (when they're not distillery managers, ha-ha). With water: well, tends to become a tad too sweet again. Coconut water, maybe even litchi. Finish: rather long, with a huge brine that saves everything. Comments: excellent, but I know I like refill better, especially when the distillate's as brilliant as Caol Ila's…


SGP:565 - 82 points.

Everything's going according to plan, it seems…

Caol Ila 17 yo 2000/2018 (57.5%, Gordon & MacPhail, Connoisseurs Choice, first fill bourbon barrel, cask #309608, 180 bottles)


Okay, refill again… Colour: straw. Nose: ah but this is different. Apple vinegar, oyster water, miso soup, umami sauce, green olives, capers, green coffee, carbon paper, chicory… I'm firmly not against this profile. With water: yes! Smoked marzipan and olive oil. Can't beat this. Mouth (neat): a Jamaican Caol Ila. I'm finding a lot of resin, retsina wine, putty, eucalyptus toothpaste, coriander… Some action here. With water: citrus and mangos up. Finish: long, just a tad too pina-colada-y for my taste, and that's the first fill quercus alba. Other than that, I could quaff this during the World Cup. Comments: good progress, good progress…


SGP:555 - 84 points.

Caol Ila 28 yo 1990/2018 (49,6%, Gordon & MacPhail, Connoisseurs Choice, refill sherry hogshead, cask #1112, 176 bottles)
Refill wood! The prospects are getting even brighter… But my God, how time flies, the 1990s are already 28 years old! (the old blogger's lament, LOL)… Colour: gold. Nose: stop it all, this is perfect. Soft peat, soft apples, soft vanilla, subtle balms and ointments, and above everything, those wee pink olives that will always make my heart melt. Will have to start olivefun.com one day… Mouth: soft at first, more powerful then, and just perfectly balanced. The sherry's playing the triangle – no big part here – while oysters, seaweed, crabs indeed, samphires, and perhaps even urchins (yep) are playing the first instruments. Love the rounded spiciness that ensues, with Danish pastries and even some cinnamon streusel. Finish: medium, with this perfect acidic sourness that's always so welcome in Caol Ila. Just like in white wine, chenin, riesling… Comments: a very great cask, even if I like my CIs even sharper. No, it's a great bottle, highly recommended.


SGP:456 - 89 points.

Good, since plenty is no plague…

Caol Ila 28 yo 1990/2018 (50.7%, Gordon & MacPhail, Connoisseurs Choice, refill sherry hogshead, cask #1118, 191 bottles)


Love to do this, tasting sister casks to try to find tiny nuances… or bold differences. It's to be noted that both casks were distilled on the very same day, January 31, 1990. According to horrendous Google, that's when the first McDonald's in the Soviet Union opened in Moscow. No wonder they dissolved the union a few months later, on December 8, 1991… (S., please, that does not belong here – Ed.). Colour: gold. Nose: yep, whenever the ABV's higher, the cask's influence has been lighter, that's almost a law. That's why this is tenser, sharper, perhaps a tad more brutal, and certainly more maritime. Kelp, crabs, oysters, whelks (we're good friends with the whelks), green olives… All is fine. With water: superb, sea breeze, that walk on the beach with friends, beach bonfire, guitars… (oh no, not guitars!) Mouth (neat): yes yes yes. Sharp, blade-y, salty, lemony, sea-ish… This is proper Caol Ila. Not saying the others weren't, of course, but this is perfect. With water: immaculate Caol-Ilaness. Not a complicated whisky, and it wouldn't go beyond 90 in my book, but it is a solid 90 for sure. Finish: lemon and rhubarb tarte with meringue and a few drops of Caol Ila poured over. Comments: please forget about that comment about McDonald's and Moscow.


SGP:456 - 90 points.

Lovely CIs by G&M, very well done! Now one or two young blades would do no harm to us, since we've still got a little energy…

Caol Ila 10 yo 2007/2018 (54.1%, The Whisky Cask, bourbon barrel)


The Whisky Cask are a very good wee German independent bottler. No BS and some welcome discretion, that seems to be their thing. Loud applause! Colour: pale white wine. Nose: oh, this is rough. New tyres, rubber bands, acetone, linseed oil… Not sure, not sure… With water: muddy, mineral, sour, and slightly vinegary. This is one for the hipflask if you ask me. Mouth (neat): good. Smoked williams pears, seawater, ink, carbon, ashes. A tad brutal, but after all, that's all we came in for. With water: resembles the official 12. Always liked the official 12. Good brine, apple juice, lemon juice, and sardines. In fact, no, the official 12 is rounder and sweeter. Finish: long, on smoked almonds and oysters, with a tiny touch of Tabasco and a drop of cider. Comments: drinks very well, as expected.


SGP:456 - 84 points.

A last one for the road… That famous road…

Caol Ila 12 yo 2004/2017 (54.7%, Maltbarn, sherry cask, 175 bottles)
But what's a proper 'sherry cask', we may wonder? Right, that's stuff for Facebook and forums… Colour: pale gold. Nose: a relatively oily nose, with rubbers and rapeseed oil, pipe tobacco, graphite, and then rather lovage and oyster plant. A bit uncertain at this point, but water may help… With water: that old tweed jacket that's seen many rains and moons, some Woolite, duck pound, carbon paper, suntan oil, castor oil… Mouth (neat): oh very good! A sweeter peat, some limejuice at will, a touch of smoked salmon, affiliated kippers, and really litres of earthy brine. With water: gets oilier again. Carbon, sesame oil, brine… But careful, just like many young CIs, water should be added as drops, not litres. Finish: rather long, nicely sour, brine-y… Comments: good structure, a CI that's a little wilder than other young ones.


SGP:366 - 86 points.

Okay, there might be a part deux tomorrow, stay tuned...