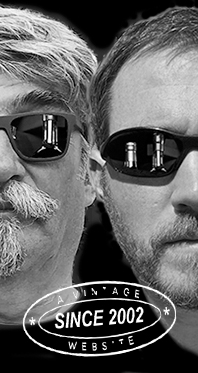 Home
Thousands of tastings,
all the music,
all the rambligs
and all the fun
(hopefully!)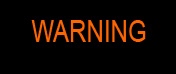 Whiskyfun.com
Guaranteed ad-free
copyright 2002-2017



When did we last try a bad Coal Ila? Must have been a weird wine-finishing, a long time ago. Like, syrah or nebbiolo. Other than that…

Caol Ila 15 yo 2002/2018 'Unpeated Style' (59.1%, OB, Special Release)


This from a variety of cask types, refill, rejuvenated (when are they going to do this to humans?), hogsheads, butts… Every year Diageo remind us that they're making some 'Highlands' Caol Ila from time to time, that is to say some virtually unpeated CI (which I've often found quite peaty, biz arrely, am I oversensitive to peat?) Colour: straw. Nose: well, this time some parts remind me of neighbours Jura, others of lager bear, and others of overripe apples. The core remains kind of peaty, or sooty at least. Smoked bread dough. With water: more sweet bread dough. Not quite sure about these bottlings' purpose – never been. Mouth (neat): pears, pineapples, IPA, sour apples, leaven, soft bread, fresh croissants… A funny one indeed. With water: young calvados from Islay, really. Finish: medium sour, on sweet bread, more overripe apples, and indeed young calvados. Comments: last year's 18 yo was really good IMHO (WF 85), while this one's a little less, say noticeable. Again, IMHO. What's sure is that there's less smoke than in earlier batches.


SGP:551 - 82 points.

Another young(ish) one please, but a proper peater this time…

Caol Ila 9 yo 2008/2017 (52%, Hidden Spirits, The Young Rebels Collection, No.6)


Young Rebels? That's exactly me! Colour: white wine. Nose: perfect. Coffee beans, hay smoke, mercurochrome, farmyard, crabs, oysters, green pepper. With water: wet dogs (we'll be eternally sorry, dogs), damp textile, raw barley, kiln (not at CI, obviously). Mouth (neat): to think that they're making millions of litres of this on a yearly basis (quite)! Lemon, citron, smoked oysters, kippers, olives, seawater. Unbeatably fresh. With water: gets bitterer and grassier, more peppery as well, all that was a little unexpected. It's as if my trustful Vittel had killed the citrus. What is this magic? Finish: long, rather grassy. Grass smoke. Comments: this, some water, and a pipette. That's your evening sorted. Excellent, but Hidden Spirits' Lochindaal was even more to my liking (WF 88).


SGP:357 - 86 points.

Let's go straight to the old ones if you don't mind…

Caol Ila 33 yo 1984/2018 (52.8%, Gordon & MacPhail, Connoisseurs Choice, refill sherry hogshead, 216 bottles)


There is a problem with these bottlings, it is the feeling of 'last time'. Or let's say, nostalgia in advance, a rather weird feeling. Unless our friends in Elgin tell us that they've still got many such casks in their warehouses… G&M, we're listening… Colour: pale gold. Nose: nah there, quince paste, that's unbeatable. And dried pears, fresh marzipan (not the stuff they would sell in, say gas stations), a pot of bits of crystallised fruits, old magazines in the basement, salicornia, citrons, the tiniest bit of old plastic, mild pipe tobacco… This is all very complex, and it would go into many different directions. Mindboggling. With water: no changes, which is cool. Perhaps a little more 'textile-y'. Mouth (neat): just a-ma-zing. Smoked vanilla fudge and many dried tropical fruits. Papayas, for instance. Then seawater and a whole seafood platter. Emphasis on shellfish! You may start to dial the number of the Anti-Maltoporn Brigade, which would be 01 42 92 81 00. No, that's Macron's number, please don't. With water: if we must. Almond paste, citrons, lemon curd, oysters, etcetera. Finish: medium, perfect. Smoked almonds and fresh whelks, then grapefruit. Unbeatable indeed. Comments: I know this was to be expected, but I think it's even greater than I thought it would be (eh?)


SGP:466 - 93 points.

Caol Ila 35 yo 1982/2018 (58.1%, OB, Special Release, refill American oak hogsheads and refill butts, 3,276 bottles)
Shhh, quiet please… Colour: gold. Nose: I don't know if that's because of the unexpected high strength, but I find it relatively light, almost shy. We would be navigating around third-water teas, young pu-erh, wulong… also whiffs of damp garden earth, begonias and geraniums, chamomile… Let us try to wake it up! With water: oh yes, old oils, embrocations, balms, liqueurs, creams… And some fresh baguette! And distant whiffs of horse dung! Ans raw cocoa! And cigars! Mouth (neat): it was shy on the nose when neat, it's rather brutal on the palate. Green lemons, wasabi, cider apples… I know, all that is very green. It's troubling that such an old malt would be this unruly and almost brutal, but the high strength gave it away, anyway. No, I'm not saying they should have reduced it, not at all. With water: there, citrus. Citrus will save any whiskies. Grapefruit and lime. Finish: long, sharper, lemony, fresh… To think that this is thirty-five years old! A touch of coconut in the aftertaste, maybe did they 'lift' it a wee bit. Comments: it is extremely brilliant whisky, but in my very humble book, it doesn't totally have the, say, hold on, say the poetry that was to be found in the best old Broras and Port Ellens. Or say the depth. Hard to describe… So, hey, where are those Port Ellens and Broras?


SGP:456 - 91 points.