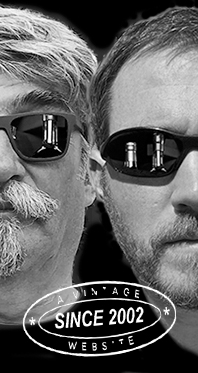 Home
Thousands of tastings,
all the music,
all the rambligs
and all the fun
(hopefully!)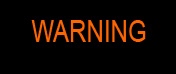 Whiskyfun.com
Guaranteed ad-free
copyright 2002-2017



---

Angus's Corner
From our casual Scottish correspondent
and guest taster Angus MacRaild
Saturday: Clynelish & Assorted Deliciousness
During a very enjoyable trip to Clynelish we were fortunate enough to try the legendary Giaccone 12 year old rotation 1971 in the old Clynelish warehouses. Such a joy to try a personal favourite so close to its home. We also learned that the work on the old distillery is progressing well and that they are about to start rejuvenating the original stills and, perhaps most exciting of all, the floor maltings will be put to use again. Roll on 2020... in the meantime, let's record some more assorted notes.

Speyburn-Glenlivet 18 yo 1975/1993 (46%, Cadenhead Original Collection)
As the old saying goes: 'It's not a whisky tour until someone cracks a Speyburn...' Colour: white wine. Nose: crisp, clean and naturally sweet cereals. Bailed hay, grass, chopped herbs, white flowers, some citrus peels and a few stone fruits. Easy, elegant, fruity and somewhat disappointingly - although unsurprisingly - good. Develops a lovely mineral side that moves towards a light waxiness. Very good! Mouth: again this natural sweetness is abundant. Lots of hay, buttery cereals, watercress, mineral oils, white fruit syrups, gooseberry and a touch of hessian and sunflower oil. Finish: medium in length, some cod liver oil, more cereals, buttery toast, trail mix, marzipan. Excellent. Comments: "Probably the best Speyburn ever!" says Geert. You wouldn't believe...


SGP: 641 - 89 points.

Longmorn 10 yo (43%, OB for France, -/+ 1980)
Serge already tried this one a few years ago and wasn't impressed. Since then I was always curious to try it myself. Colour: light gold. Nose: lots of metal polish, soot, lemon oils and generally good OBE qualities. Continues with a few copper coins, some oily rags, some kumquats (Marcel isn't in the room just now) and notes of lychee and kiwi which feels a little more classically Longmorn. Gets a little drier and more towards polished notes and crystalised fruits. Mouth: Good! Nice punchy delivery. Waxy, some gritty minerality, more polish, more waxy fruits, lemon oils, dry grist and some red cola cubes. Finish: long, waxy, lemony, oily and pleasantly drying. Comments: I wonder if there are different batches of this one? Or perhaps the sample Serge wrote notes for was contaminated? Who knows. Anyway, I find it very lovely.


SGP: 561 - 87 points.

Bowmore 36 yo 1966/2002 (43.20%, Duncan Taylor Peerless, cask #3306, 201 bottles)


Colour: gold. Nose: as expected, this is an absolute embarrassment of tropical fruits, exotic fruit syrups, herbal extracts, hoppy IPA, lime, passion fruits, mango, papaya, guava, green banana, star fruit and coconut water. There is peat in there but it's almost like the most delicate background web of wispy smoke holding the whole thing together. Totally stunning! Anti-maltoporn territories! Mouth: top quality cannabis mixed into a smoothie with fresh tropical fruits. A splash of very old medicine, old yellow chartreuse, precious ointments, dried tropical fruits, salty beach pebbles, sandalwood and an increasing camphory and waxy quality. Finish: rather soft but the fruits, minerals, fragrant beach woods and herbs all hang around for an absolute age. Comments: Yet another stunning 60s Bowmore. A flavour and style which just screams brilliance and class. Total filth!


SGP: 753 - 93 points.

Dalmore 15 yo 1963/1978 (80 proof, Cadenhead Dumpy)


Colour: pale white wine. Nose: a very 'dumpy' style. That is to say: waxes, hessian, olive oil, minerals, chiselled and petrolic. A riesling drinkers whisky. And, in this case, a riesling makers whisky as well, given that this bottle came from Olivier. Wee touches of crisp, waxy cereals, sunflower oil, dried thyme, canvas and chalk. Develops along a rather chiselled, precise and slightly austere line. However, the profile is globally very lively and compelling. More cereals and muesli emerge in time along with grapefruit pith and lemon peel. Mouth: mustard seeds, slightly smoky barley, pink lemonade and salted liquorice. Indeed, the coastal aspects are louder and more vivid on the palate with these notes of sardines in oil, dried seaweed and miso broth from some excellent ramen. White flowers and tart gooseberry as well. Lovely! Finish: Long and full of salty, brittle minerals, mineral oils and sharp white pepper with a little fresh lemon juice. Comments: Yet another terrific old Cadenhead Dumpy. Extremely close to the distillate. A pure and beautiful old school Dalmore, delightfully un-ruined by wine cask bollocks.


SGP: 662 - 91 points.

Tamdhu 17 yo (80 proof, Cadenhead Dumpy, 1970s)
Colour: white wine. Nose: sublime waxiness. All waxes, carbon paper, old inkwells, light natural tar, pine cones, mineral oils, old Loire chenin and lamp oils. A beautifully deep, textural and layered aroma. The kind that just screams 'old style malt whisky'. It possesses this 'Cadenhead dumpy' style again, but then I suspect that character we associate with these dumpies is really just the general character old style malt whiskies from the 50s and 60s that went into these bottlings. Marvellous stuff! Mouth: superb richness and fatty waxiness. Lots of pepper, wormwood, cannabis oils, herbal extracts, menthol resins, cloves, olive oil and juniper berries. Not intensely complex but the flavours are beautifully precise, composed and balanced. Pure joy! Finish: Long, leathery, peppery, waxy and full of garden and white fruits. Comments: as our filthy Dutch friends like to say 'heel lekker'!
SGP: 672 - 92 points.

Glenlivet 12 yo (45.8%, OB, 1960s)


Colour: light gold. Nose: these old style Glenlivets have this rather fat, pine needle quality I find and this one really shows it in spades. Peppery, fatty, waxy and with this glistening, syrupy fruitiness. Bright, juicy, full of various shades of citrus, different oils, herbal resins, sheep wool, tropical fruit salad, herbal toothpaste and menthol cigarette tobacco. Just a totally different world of character and style compared to today's Glenlivets. It's bottlings such as this one which makes me increasingly feel that you could almost consider all distilleries 'closed' distilleries to some extent. Mouth: full of precious oils, resins, herbal extracts, menthol, soot, camphor, cedar wood and dried mint. Develops a wonderfully rich and natural sweetness that hinges around glazed fruits, children's cough syrups and mint liqueur. Finish: long, citrusy, waxy, full of orange oil, dried herbs, heather honey, wildflowers and a little caraway. Comments: these old Glenlivets are really pretty dreadful. I wouldn't recommend you buy them. I hear they are particularly full of carcinogens...


SGP: 661 - 91 points.

Longmorn 29 yo 1972/2001 (45%, Blackadder, cask #1097, sherry hogshead, 272 bottles)


Colour: amber. Nose: it's a big, leathery and meaty style of sherry but also clean and with a dense fruit and nut quality underneath. Guinness cake, pecans, walnut oils, tropical fruit compotes, lamp oils, furniture waxes, precious hardwood resins and notes of strong jasmine tea. Pot pourri, old calvados and various expensive tobaccos. Beautifully complex, fruity old style sherry. Mouth: superbly leathery, resinous fruity and earthy with more abundant toasted nuts, walnut wines, old pinot noir and stewed dark fruits. These soft notes of gingerbread, dried mango, golden sultanas and dried apple rings are ridiculously luxurious and delicious. Finish: long and moving towards a soft, dense earthiness, bitter chocolate, cured meats, black pepper and lemon wax. Comments: Super, uber, mega-lekker! I believe the great artist Hans Dillesse uses this as a base layer for some of his more expensive commissions.


SGP: 761 - 93 points.

| | | |
| --- | --- | --- |
| | Not sure to what extent American Whiskey's count as Malternatives, but it's Sunday and this is the best I can do Whiskyfun I'm afraid... | |

American Medicinal Spirits Co. Distillery 5. Spring 1916 - Fall 1933 (100 US proof, 50%, OB)


Colour: rosewood. Nose: deep, intensely polished and brimming with incense, pot pourri, orange bitters, cloves, liquorice, dry wood spices, cola cubes and fruity red chilli heat. There's also this medicinal aspect as well, a kind of concentrated, very spicy cough medicine. Given time it unfolds with notes of mint leaf, old pipe tobacco, unlit cigars in cedar boxes, blood oranges and some soft notes of caraway. Really beautiful. Not just an emotional old whisky, but aromatically majestic and technically brilliant. The kind of aroma that makes you realise just how spectacular and idiosyncratic American whiskey is when its at its best. A style you just cannot replicate anywhere else I think. Mouth: the level in this one was pretty low but you still feel the power and the sinew of the distillate and the quality of the wood even after so many decades in that tiny half bottle. Orange oils, sharp spices, textural citrus fruit pastes, rinds and oils. Menthol tobacco, leather, very distant dried herbal aspects and a sooty, earthy and almost greasy quality. More of these cough medicine notes, boot polish, bay leaf, strong black tea and an intensely peppery, clean wood spice quality. Finish: long, earthy, sooty, camphory, waxy, peppery and wonderfully spicy. Big, echoing mulled spice notes. Some chamomile and herbal teas. Hardwood resins. Comments: I know shamefully little about American Whiskey but I feel that I know enough to recognise the level of balance and complexity and power in this wee slice of liquid history. An embarrassingly pleasurable whiskey.


SGP: 681 - 90 points.

Four Roses (OB, bottled circa 1915)
A very old bottle with no label, only a beautiful bottle with all the details moulded in glass. One of the lines in the top of the bottle states that the mould was approved in 1914 so we know it was bottled after time and almost certainly prior to prohibition. Colour: gold. Nose: Oooft! Powerfully sooty and polished. Really a departure from the wood-driven style of American bourbons we are generally used to. It's almost a distillate driven style with these notes of dried apple peel, limoncello, herbal cough syrups, buttery toast, mirabelle and caraway. Some fresh breads, sweet biscuits, citrus peels and earthy camphor notes. Quite remarkable and totally beguiling. Mouth: soft, but also textually rather oily and buttery. Notes of oatmeal, honey, toasty pastries, old citrus liqueurs, strawberry syrups, clove oils, muscovado sugar, meat stock and savoury pastries. Finish: not the longest but very orangey and full of lemon oils, dusty barley notes and various sugar syrups. Comments: a real surprise. Not as thrilling in terms of pure pleasure as the Medicinal Spirits Co bottling, but a really instructive and unusual glimpse into American distilling history. I never tried an old American whiskey that was so driven by the distillate over and above the wood. There is wood and there is sweetness, but it's manifest in an entirely unusual way. I suspect it's very young.


SGP: 551 - 83 points.

Rewco Rye Whisky Spring 1917 - Spring 1932 (100 US proof, 50%, OB)


Interesting to note the European spelling of 'whisky' on this one. Colour: deep amber. Nose: another intense aroma that's full of polished spices, shoe leather, deep, unctuous wood resins and beyond that the aroma is riddled with dark fruits, orange peels, citrus rinds and camphor soaked canvas rags. The nose is really intense but it's undeniably thrilling and terrifically spicy. The spice is simmering, poised, clean and beautifully polished and clear. Cinnamon, liquorice, cloves, ointments and tar. The level in this wee pint bottle was higher and the freshness really sings loud and clear as a result. These rye spice notes are just wonderful. Mouth: the strength is more balanced than the nose would suggest. Lots of spiced oils, paprika, dried herbs, pumpernickel bread, lime zest, soot and old ink wells. Many orange bitters, oils and zesty notes as well - blood orange, grapefruit pith, tar liqueur, old rope and some kind of old natural tar liqueur. Immense, potent and crazy whisky. Perhaps bordering on too bitter and spicy, but that may well be my palate. It's still brilliant. Finish: long, drying, earthy and packed with black pepper, herbal teas, ointments and cough medicine. Mighty stuff! Comments: I can understand why some would find this bordering on too intense but it's a beast that's well worth taming and spending time getting to know. This kind of intense, poised, impactful spiciness is the kind of character and flavour in whiskey which is a real rarity in my opinion. A glimpse into a long-vanished past.


SGP: 692 - 91 points.

| | | |
| --- | --- | --- |
| | I think one more wee dram and that's probably enough for today... | |

Clynelish 12 yo (56.9%, OB for Edward & Edward, rotation 1971)


The legendary Clynelish alluded to at the top of this wee tasting article. Old school, original Clynelish distilled in the late 1950s and bottled in 1971 at full strength. It might be worth noting that the first time I tasted this whisky was at Whiskyfun HQ in Turckheim some years ago, it had a pretty profound affect on me at the time and still resonates to this day. Colour: white wine. Nose: it's another level of purity, freshness and precision. The kind of power and intensity that goes beyond such descriptions as 'austere' or 'tough'. This is a pretty brutal and uncompromising whisky, but it possesses a character that defies such easy or neat categorisations. There is a fruitiness there. It's white, tart, clean and bright. A mix of lychee, blossoms, honey, various nectars, pollens and waxy citrus rinds. The intensity is just spectacular. Anyone that finds themselves presented with the opportunity should endeavour to try this whisky if they can. It and its siblings are really the ultimate and emblematic examples of what great Scottish malt whisky derived from the character of its raw ingredients and distilling and brewing human skills should be. There are technically better whiskies out there, but there's something about this one which remains truly profound and speaks meaningfully about what good whisky can and should be. With water: fragrant flint smoke, sunflower oil, anchovies in brine, olive oil, wood ash, molten candle wax. Astonishing! A depth of aroma that's truly compelling. Mouth: wax dissolved in petrol. White flowers. Salty beach pebbles and old wood. Embrocations. Salty butter. Many, many beautiful tertiary things. Anti-maltoporn brigade on speed dial if you please. Although, sometimes I think it does these sorts of whiskies a disservice to not describe them properly and do them true justice. Myriad flinty, mineral and waxy aspects and complexities all twirling and dancing together. Intense, powerful and assertive yet also balances and harmonic. With water: tiny edges of mustard heat, white pepper, watercress. A broad, fatty slick of waxes, pine sap, herbal resins, oils, camphor, pitch, tar and waxed canvas. Anti-maltoporn brigade etc, etc... Finish: long, as you might imagine, a slow, unwinding snake of petrolic waxes, tar, peppers, oils, white fruits, flowers and pollen. Astonishingly beautiful whisky! Comments: In an attempt to make up for all that flowery verbiage above, all I'll say is that this deserves its reputation and it is a special and remarkable whisky. It is not only delicious and brilliant on a technical level, it also says a lot about what Scotch whisky can be as a drink in its own right. It's an ideological whisky if you will. And a successful one at that I'd add.


SGP: 682 - 95 points.