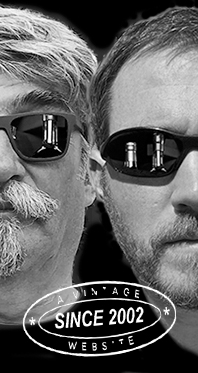 Home
Thousands of tastings,
all the music,
all the rambligs
and all the fun
(hopefully!)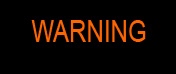 Whiskyfun.com
Guaranteed ad-free
copyright 2002-2017



Indeed more cognac. Good cognac grows on you, while bad cognac (especially the very caramelised and boiséed ones by large brands) will throw you right back into whisky's arms. And remember, too much branding is always a bad sign w.r.t. the quality of the makes, same with whisky BTW – malt whisky, at least. Let's see what we have in the boites (that would be boxes)…

Frapin 15 yo (42%, OB, Grande Champagne, +/-2018)


Claims to be 'rare et exceptionnel'. Please C.T.C.!* Colour: gold. Nose: a rather dry style, it seems, rather more on peels and leaves at first nosing, as well as flowers, than on straight fruits. Broom and wallflower. After three minutes, rather more burnt cakes, a touch of liquorice and coffee, and the obligatory raisins and dried apricots. A rather firm style. Mouth: a tad gritty and grape-y at first, and rather fruity. Raspberry liqueur, marmalade, blackcurrant buds. Touches of oak coming through, getting a notch drying. Tea tannins, cloves, cocoa powder. Finish: medium, green and grassy. Leaves and stems, green sour tannins… Comments: I find it rather rustic, and grassier than expected. A little too much fresh oak, perhaps? I have to say was expecting a little more from the great house of Frapin.


SGP:461 - 78 points.

Since we're doing rustic ones…

Bache Gabrielsen 'Pure & Rustic XO' (40%, OB, +/-2017)


A house that's clearly looking in whisky directions. Hey you don't even need age statements anymore to look 'malty'. Colour: gold. Nose: well, it's not that rustic, it's rather smooth and fruity, full of peach jelly and preserved apricots, then ripe yellow melons, then rather small-berry muscat. We're almost in Sauternes territories… No, wait, rather Muscat de Beaumes-de-Venise! Check Domaine des Bernardins, it's my favourite. Mouth: tenser and a little more tannic, but we're far from the Frapin's all-green-tea profile. Melon skin, apple peels, pencil shavings and tobacco, cedar wood, liquorice wood… This baby may have seen quite some new oak too, but not too sure. Finish: medium, grittier yet again. Over-infused green tea. Comments: really good, but a little too much on the oaky side for me. More fruits s'il-vous-plaît !


SGP:551 - 81 points.

Normandin-Mercier 'Vieille Fine Champagne' (40%, OB, Fine Champagne, +/-2017)


A well-reputed house ! Fine Champagne, as you know, is a blend of Grande Champagne and Petite Champagne. They could as well have called that 'Moyenne Champagne'. Joking. Colour: gold. Nose: it's the freshness that's impressive right from the start, with gooseberries and peaches, then ripe apples and watermelons. Really very nice! Also stewed rhubarb, nectarines, plums, roasted pistachios… I do love roasted pistachios, I have to say. Mouth: all pleasures, with just a wee sugary side in the arrival. Then roasted nuts, a little coffee, tangerines and oranges, a little fudge and butterscotch, quince jelly, more plums (mirabelles), and 'of course' raisins. Finish: medium, fruity, with a little caramel. Jams and caramel, with a little tobacco in the aftertaste. Comments: high quality young cognac, rather approachable and yet not dull or too 'commercial'.


SGP:551 - 84 points.

Vaudon 1996/2018 (51.1%, Through The Grapevine, Fins Bois, 429 bottles)


A single cask from the Fins Bois selected by La Maison du Whisky. Vaudon's a relatively new domaine that belongs to Voyer's former cellar master. Colour: deep gold. Nose: lovely, the extra-%s clearly are an asset here. Wee whiffs of saponin at first, then some unexpected notes of rum agricole (sugarcane juice, at least), then many crystalised or dried citrus fruits, especially mandarins. Also quince paste – always a hit at WF Towers – and a beautiful slightly gingery earthiness. Only good things to say so far. With water: a fresh pack of Camels, circa 1978, and Jaffa cakes (contemporary Jaffa cakes). Mouth (neat): very, and I mean very fruity. Pineapples, tangerines, oranges, even touches of tinned litchis, then honeysuckle honey and lighter pipe tobacco. Rather cinnamon at the Spices department. With water: gets really very citrusy, with a floral side in the background. Tangerine wine with a touch of aniseed and rosewater. Classic peach juice as well. Finish: long and very 'peachy'. Comments: right on the money! Loved the freshness and the tension.


SGP: 651 – 89 points.

Perhaps another Fins Bois, from one of our favourite houses…

Vallein Tercinier 'Lot 89' (48.5%, OB, Fins Bois, 2018)
I'd love to hang something on them someday, but I just keep failing to do so… Colour: gold. Nose: well, it is a little less 'VT' than usual, and perhaps a tad more 'in the norm', with rather less explosive honeyed fruitiness, and rather more cake-y, fudge-y notes. On the other hand, I love these puréed chestnuts, this peanut syrup (we have some good one here in France under the Bacanha brand), this vanilla and all the biscuits and cookies. Hints of dried jujube, perhaps. Mouth: the house style is back, with these honeys and these dried fruits, but I'm also finding notes of oloroso. Roasted nuts again, Seville oranges, halva, Turkish delights, oriental pastries (orange blossom water, honey, pistachios, almonds)… Also a touch of menthol and a nascent rancio. Strength and body are just perfect at 48.5% (cask strength here). Finish: long, on a combination of honeys, especially strong ones. Chestnut, heather, fir honeydew... Comments: once again, I failed. But I'll get them one day or another (… cavernous sardonic laughter…)


SGP:651 - 90 points.