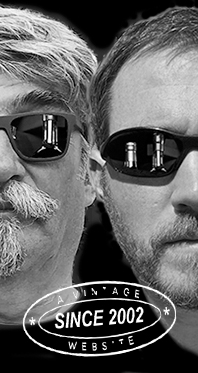 Home
Thousands of tastings,
all the music,
all the rambligs
and all the fun
(hopefully!)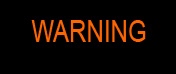 Whiskyfun.com
Guaranteed ad-free
copyright 2002-2017



Sadly and for very obscure, almost Brexity, or rather Kafkaesque reasons, looks like the new official age-stated versions will never reach WF's doorstep. But that's not very important, as we've got dozens and dozens of excellent indie expressions of this lovely distillery... Let's have a good few of them, and do that kind of randomly, for more fun. Ha, gotta love PR agencies.

Glenrothes 12 yo 2006/2018 (48.4%, Douglas Laing, Old Particular, refill sherry, cask #12758, 327 bottles)


Colour: gold. Nose: a nutty sherry that really reminds me of the OBs, you would also believe you're nosing a pack of Mars bars. Also Ovaltine, chocolate, roasted peanuts, Corinthian currants, and toasted brioche. As nice as it gets. Mouth: classic sherried Speysider, extremely cake-y and nutty, with some butterscotch, toffee, more roasted nuts and Mars bars, brownies, other chocolate cakes, and then even more of all that. Café latte. Finish: rather long, on exactly the same notes. Hot chocolate, Ovaltine... Comments: ultra-classic cake-y sherry. Another session that starts well.


SGP:551 - 86 points.

Glenrothes 9 yo 2008/2018 (53%, Valinch & Mallet, bourbon hogshead, 234 bottles)
Colour: white wine. Nose: Glenrothes rather au naturel, always with a lot of cakes and pastries, as well as chocolate, custard, buttercream, halva and peanut butter... Then orange and lemon squashes, which adds brightness and zing. With water: bread and hay. Mouth (neat): good, really, breadier, with oranges, grapefruits... Not sure I ever noticed that Glenrothes could be this citrusy. With water: excellent, on malty orange cakes. A wee bitterness as well (strong green tea). Finish: long, malty, with apple peel and Seville oranges in the aftertaste. Comments: some all good malty malt whisky.


SGP:551 - 85 points.

Glenrothes 11 yo 2006/2018 (53%, Valinch & Mallet, sherry butt, 120 bottles)


Colour: amber. Nose: shoe polish, phosphor, batteries, walnut wine, chocolate cake, Ovaltine, pipe tobacco. There. With water: old rancio, walnut wine, English brown sauce, one pinhead of Marmite. Mouth (neat): a thick sherry, ridden with prunes, black raisins, liquid chocolate, tobacco and, as usual, walnuts. Almost forgot to mention marmalade, as well as traces of strawberry sweets. With water: chocolate sauce, caramel cream, old Banyuls or Maury, roasted pecans, molasses, etcetera. Finish: long, still thick, on caramel and prunes. Demerara sugar. Comments: liquid desert. You could pour this over vanilla ice cream.


SGP:641 - 86 points.

Glenrothes 13 yo 2004/2017 (59.4%, Douglas Laing, Xtra Old Particular for SCSM, China, sherry butt, cask #11932, 244 bottles)


Colour: red amber. Nose: oh lovely! Oranges and sultanas, Jaffa cake, mocha, glazed chestnuts, Sauternes (and some of the best, Raymond-Lafon springs to my mind), mole sauce, manuka honey, with an awesome wet-earthy touch that adds some freshness. Beautiful and complex despite the younger age. With water: earth, tar, leather, parsley. Much drier once water's been added. Mouth (neat): really big but not as thick as I had thought, a little eau-de-vie-ish, with a lot of bitter oranges, cinchona, ginger-flavoured chocolate, and the usual walnuts. With water: some rubber coming out, which happens pretty often. Some meats as well, asparagus, artichokes, raw cocoa... Finish: long, meaty. Comments: one sherry monster that's got bumps and hollows. A fighter!


SGP:362 - 83 points.

Do we go on? Game? Okay but we'd need a cleaner one...

Glenrothes 19 yo 1997/2017 (59.4%, Liquid Treasures, Angkor Faces, refill butt)


Superb, but what do Angkor faces have to do with whisky? Not too sure about this general trend that's to be seen everywhere these days. Do we have to expect a sewing-machines series? Canadian slippers labels? An adjustable-wrenches collection? Colour: white wine. Nose: yep. Despite the label (guys, I was just joking) the nose is pretty perfect, fresh, on white chocolate, apricots, apple pie, praline, nougat and cassata. With water: a slightly sulphury nuttiness comes out. Mouth (neat): perfectly malty and cake-y, with hints of coal, roasted herbs (thyme), roasted walnuts, and distilled damsons. Sloe eau-de-vie, or rather vieille prune. Do you know vieille prune? With water: a tad raw, rubbery and herbal. Loses points. Finish: long and a tad harsh, leafy and leathery. Comments: really good but it rather dislikes water. Even cats like it more.


SGP:361 - 80 points.

Glenrothes-Glenlivet 20 yo 1997/2018 (56.2%, Cadenhead, Small Batch, sherry butts, 1524 bottles)
That would be three sherry butts. Colour: amber. Nose: this one's coffee-led. So mocha and latte, then toffee, butterscotch, praline, tobacco, and various roasted nuts. With water: coffee toffee everywhere and full-on. Mouth (neat): the power of actual small batches. Crystallised mandarins, coffee liqueur, pipe tobacco, black honeys, amarone, maraschino. With water: touches of used matches, otherwise marmalade and chocolate plus soft Thai chilli sauce. It got drier. Finish: long and a tad gingery. Comments: not as rounded and chocolaty as I had thought, and not as coffee-ish either, but good it remained, all along.


SGP:461 - 86 points.

Glenrothes 20 yo 1996/2017 (53%, Cask & Thistle for SCSM China, hogshead, 330 bottles)
Ah, bourbon now! It'll make a nice vacation, don't you think? Colour: white wine. Nose: less demonstrative, obviously, but brighter, fresher, and much cakier. Soft custard, kougelhopf, mirabelles, muesli, milk chocolate (Lindt's creamiest - a sin), and perhaps pear cake. With water: but this is superb! Fresh quinces and jujubes, what could beat this? Mouth (neat): extremely good malty, barley-y, tense and rather citrusy palate. Pink grapefruits and bananas, that's vacations indeed. With water: really very good, with bright orchard fruits such as apples, pears and greengages. It is almost refreshing. Finish: medium, perfect, on paler fruitcakes, if you see what I mean. Dried pears and blood oranges in the aftertaste, a combo that I always like a lot. Comments: it seems that we're approaching the 90-mark.


SGP:541 - 89 points.

Good, let's try to find a 90+ before we call this a proper tasting session...

Glenrothes 43 yo 1974/2018 (49.5%, Gordon & MacPhail, Private Collection, refill sherry puncheon, cask #18440, 276 bottles)
Indeed this is the new livery for G&M's Private Collection. As you may know, the capacity of a puncheon is pretty similar to that of a butt, the puncheons being just a tad dumpier, but sizes vary and some puncheons are actually a little smaller. Colour: amber. Nose: ah, this one's got what's only to be found in older whiskies, that is to say a huge complexity. In this case, we're finding various honeys, nuts, and dried fruits. Frozen apples and grapes (ice wine), old cognac, puréed chestnuts (you may check the Ardèche's), Tokaji wine (aszu)... But really, puréed chestnuts are running the show here. Mouth: tenser than expected, with a touch of sour oak, walnuts, dried figs, some cider and mead, and some cinnamon rolls. The nose displayed a wider complexity, but that's totally normal. Finish: rather long, our iced apples being back. Canadian apple ice wine, or would that be ice cider? Comments: very, very close to perfection. The nose was perfect, that's for sure.


SGP:541 - 89 points.