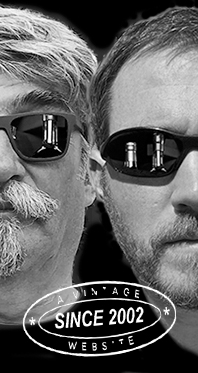 Home
Thousands of tastings,
all the music,
all the rambligs
and all the fun
(hopefully!)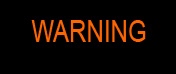 Whiskyfun.com
Guaranteed ad-free
copyright 2002-2017



Eleven nameless single peaters

Some distillers being rather stingier with the use of their brand names these days, we're seeing more and more 'undisclosed' young Islayers, some said to be Lagavulin, other Ardbeg (the very same ones, incidentally). Now some bottlers also like to build their own brands rather than rely on uncertain future sourcing, which is understandable. So, let's taste a few of those, and not try to play the guessing game (although we might not resist…)

Hamiltons Islay (40%, Hamilton's single malt, +/-2017)


This is rather budget, so let's see… Colour: gold. Nose: well, this is pretty perfect. No flaws, a perfect smokiness, a lovely sour side (sourdough, bread), some ashes, some seaweed, oysters… What more can you ask for? Mouth: yes, excellent! My I could quaff this for hours watching Vikings… Peat, lemon, green apples, brine, iodine, a touch of earth… Finish: medium, briny and ashy, perfect. Comments: bang for your buck. Wait, is that Lewis Hamilton?


SGP:356 - 84 points.

Peat (45%, Elixir Distillers, Elements of Islay, single malt, bourbon barrels, +/-2018)
The latest bottling I believe. Previous editions have been blended malts, but this is well a single according to my sample's label (picture shows the very same label, just saying blended instead of single). Colour: white wine. Nose: a lighter colour but more oak influence, vanilla custard, then flint, grindstone in use, new tyres, smoked meat… This one's rather different and there are funny echoes of Port Ellen (that tar). But it just cannot be Port Ellen! Mouth: another one that's rather brilliant, and that rather reminds me of some Bunna Moines in some ways. A sweeter peat, as we used to say, and a little less coastal depth. In short, more apples and pears, less oysters and seaweed. Finish: long, with a wee feeling of smoked fruits. Comments: a little less refreshing than the little Hamiltons, but just as very good.


SGP:456 - 84 points.

Islay Malt 8 yo 2008/2016 (58.5%, Liquid Treasures, bourbon)


We'll do this one quick. Colour: white wine. Nose: a tad rubbery at first, but with green and black olives, and really a lot of brine, which we just love. There. Mouth: huge citrus in this one, grapefruits and lemons, peaty earth, smoky limoncello, really a lot of iodine, the whole remaining extremely blade-y all along. Finish: very long, lemon, smoky, salty. Comments: one of those very young peaters that cut you in halves. Why on earth do we enjoy these a lot?


SGP:567 - 86 points.

Williamson 6 yo 2011/2018 (59.6%, Liquid Treasures, bourbon hogshead)


Good, Hamilton's a F1 driver, and Roger Williamson was one too. Sadly, he was killed in Zandvoort in 1973. Other than that and as you very well know, Williamson's the name of teaspooned Laphroaig, so it's officially a blended malt. Now, technically… Colour: very pale white wine. Nose: very young, boisterous, burnt, rubbery, fruity. And that works. Someone's been smoking pears! Mouth: Laphroaig comes out, with iodine, mercurochrome, and liquid ashes on eleven. Not that it's quasi-newmake, but the youth does feel – and guess what, that's not a problem at all. Finish: very long, with more lemon. Comments: we could almost call this 'Laphroaig Blanco'. I think it is pretty fantastic, better little oak than too much oak, don't you agree?


SGP:457 - 87 points.

Islay Single Malt 8 yo 2008/2017 (58.3%, North Star Spirits, sherry octave finish)


Sound the alarm, sherry octaves in sight!… Colour: white wine (ah?) Nose: a bit jumbled and rubbery, with also artichokes and burnt peach pie. Over-brewed lapsang souchong, smoked oysters and mussels, walnut wine. Not your average young peater, but don't they say difference is the essence of life? Mouth: the octaves' influence has been relatively moderate (a few burnt raisins) so this is still working. More lapsang souchong blended with cherry juice, perhaps. Blood oranges. Finish: long, cherry-ish again, with stems and leaves in the aftertaste. And quite a lot of eucalyptus too. Comments: not quite my favourite, but the octaves didn't manage to totally slaughter this fierce Islayer, so it's still a 'much like'.


SGP:566 - 80 points.

Islay 10 yo 2007/2018 (57.6%, North Star Spirits, finished in Bordeaux)


Totally love what North Star Spirits are doing, but last time someone tried to finish or age a peater in a Bordeaux/Claret barrique, there have been deaths and injuries. Come on, we can't joke around anymore? Colour: apricoty white wine, or yellowish blush. Nose: hard boiled eggs, smoked ham, new leatherette, soft chilli butter (do you know Espelette?), then classic seawater, shells, and hessian. And once again, a lot of lapsang souchong tea. Mouth: really bizarre, but not bad at all. Pomegranate and cranberry juices, peat smoke, pink grapefruits, gooseberries, pepper… Finish: long, the distillate winning in the end. Comments: I had thought this would be much worse, but someone smart seems to have monitored the operations very closely. A funny variant.


SGP:657 - 81 points.

Isle of Islay 8 yo 2008/2016 (52.8%, Sansibar, P. Van Vliet and J. Corte, 250 bottles)


A Dutch bottling this time (it's not for Japan mind you!) Colour: white wine. Nose: nice touches of earth, roots, gentian, beetroot, then olive brine, seawater… It's not a heavy peater this time, or so it seems, let's see… Mouth: of course it is. Seawater and lemon juice, young pu-ehr tea, celeriac, kippers, lemons, our friends the whelks… Finish: long, peaty, lemony, totally classic. A drop of Buckfast wine, perhaps. Comments: as good as they get at this young age. No tricks played on it.


SGP:456 - 86 points.

Undisclosed Islay 6 yo (57.9%, Single Cask Nation, 2nd fill PX barrique, cask #613-4, 276 bottles, +/-2015)


I've never, ever heard of any PX barriques, I have to say. Coopers – or our excellent American friends – have been very creative here, I suppose… Colour: pale gold. Nose: bread, butter, some kind of sweet vinegar spread, speculoos, pinewood smoke, ginger, cinnamon pie… This has seen some very active cask to say the least, but to my amazement, the marriage seems to have been consummated. Mouth: forget about the barrique, this is rather a crystal-clean, zesty young Islayer of impeccable profile and style on your palate. Lemon, peat and oysters, it's what the people want. Finish: indeed. Comments: I wasn't 100% sure about the nose, but the palate was fantastic. So, a PX barrique, really!?


SGP:467 - 87 points.

Islay Malt 7 yo (59.2%, Cadenhead, +/-2016)
What can I say? The label was really very blue. Colour: very pale white wine. Nose: yes sir. A few burnt notes, some peated barley, a touch of tar, a pinch of cocoa powder… Mouth: raw pungent peaty lemony brine-y gherkiny citrusy acidic mineral peat. Finish: same for a long time, with an earthier aftertaste. And with iodine. Comments: a rough and tough and good young Islayer. Scotland's mezcals.


SGP:467 - 86 points.

Islay Malt 9 yo (59.3%, Cadenhead, 2017)


Colour: white wine. Nose: a rather buttery and cake-y smokiness that works very well, plus rhubarb juice, leaven, fresh baguette, and just a wee bit of natural tar. Nobody should ever complain. Mouth: huge, aggressive, and yet civilised, with a perfect salty smokiness plus cider apples, rhubarb indeed, citrons, and perhaps a wee bit of rollmops (smoked rolled herring in brine – well I think). Great rooty/earthy side. Finish: very long, the lemons winning it in the end. Always better. But the fish fight back in the aftertaste. Comments: quite a ride! Love this youngster, these are hard to beat, even with a posher label made on Madison Avenue.


SGP:467 - 88 points.

Images of Islay 'Carraig Mhor Lighthouse' (53.2, Malts of Scotland, 2014, 254 bottles)


In theory, we should go check where this lighthouse's located. In theory… Colour: almost white. Nose: a more mineral smoke, more burnt wood as well, seaweed, green pepper, then big ripe apples, prune sauce, new sneakers, bananas… This cannot be the south shore, can it. Mouth: wait, this has more body, more hospitaly notes, iodine, balms… But the apples may suggest it's rather from the east shore. Didn't we say we wouldn't play that game? Finish: long, with touches of burnt herbs. Comments: feels really very young. That's cool, because we're very close to the distillate, but on the other hand…


SGP:466 - 80 points.