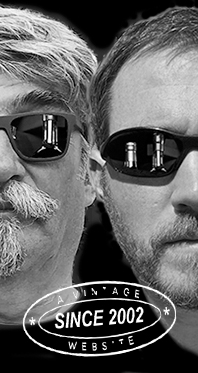 Home
Thousands of tastings,
all the music,
all the rambligs
and all the fun
(hopefully!)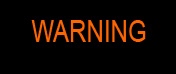 Whiskyfun.com
Guaranteed ad-free
copyright 2002-2017



It's true that we've posted a lot of Glenfarclas in recent weeks, especially Angus who seems to have emptied their warehouses. Quite. But you see there's more new ones, especially an intriguing new 105. But first, a lighter introduction…

Glenfarclas 25 yo (43%, OB, +/-2018)


One expression that we follow every three or four years, last time it was a very good '+/-2015' at WF 86. Colour: gold. Nose: it seems that it's changed a bit, since it would rather start with various herbal teas, especially mentholy ones, and some unexpected bready/gingery tones that one's rather expecting from some new young craft malt whisky. What's sure is that it's right up my alley, close to nature (I see…) and just perfectly balanced. Wholegrain bread, a touch of rosemary and sage, Linzertorte, moist gingerbread, thyme honey, those sorts of aromas. Mouth: pretty much the same feelings. Amontillado, walnuts, honeysuckle, chestnut honey, gingerbread, freshly squeezed oranges… all very good. And it's one of those malts that stand a low strength with much panache, and will never get flabby. Finish: medium, rather perfect, clean, orange-y. Orange-filled chocolate (orangette). Comments: either they further upped their game or I'm getting fonder of this classic style. These notes of very young craft malt are anything but annoying, quite the opposite.


SGP:551 - 88 points.

Glenfarclas 22 yo '105' (60%, OB, 3600 bottles, 2018)


There is the classic 105, and there was a totally glorious 40 yo 105 around ten years ago (WF 94!) so we have hopes now… This baby 's issued to commemorate the first launch of the 105, in 1968. Well I for one would have done a 50 yo then, but not my business (hey, may we joke?) They could also do a 104 then, but that's another story… Colour: gold. I had thought it would be much darker. Nose: it's clearly different, rather all on cakes, pastry, orange blossom, honeysuckle flowers, raisins, quinces, honey, dried figs… In truth there's something middle-oriental on the nose, which is absolutely lovely. With water: gets totally cloudy! Rather more sawdust too, not sure it swims perfectly well. Mouth (neat): it's rather round at first, but gets then spicier. Cinnamon and ginger first, then nutmeg and peppery curry powder. All that over quinces and apricots, mostly as jams. With water: blimey, we almost recreated the 25 yo ! But that one was a notch more complex. Finish: rather long, extremely good. More gingerbread, in other words, cinnamon, nuts. Comments: awesome, it's just that I really have a thing for the 25.


SGP:551 - 87 points

Well, two are a little cheap, let's do another one.

Glenfarclas 1994/2016 'Family Cask' (53.7%, OB, Taiwan, sherry hogshead, cask #3882, 287 bottles)
Indeed, not all Family Casks look the same. Colour: mahogany. Nose: there, a heavily sherried Glenfarclas and a style that works as beautifully as that of one of Proust's madeleines. Prunes, raisins, cognac, chocolate, a drop of miso, some walnut wine 'of course', and many other assorted notes. Perfect so far. With water: perfect. Cigars, chocolate, leather, rum, chicken bouillon. Mouth (neat): feels a bit PX'ed but that's totally fine here, with a rounded arrival, at least five Mars bars, a handful of black raisins, and that cake they make for Christmas (can't say Christmas cake anymore, according to the whisky police). Marvellously chocolaty. Milka's Trauben-Nuss. With water: same plus more oranges, always a good sign. Finish: long, very orange-y, with something a little Dalmore-y, if I may (with apologies to both brands). Comments: I thought this one was rather exceptional. Hurray for family values!


SGP:651 - 90 points.