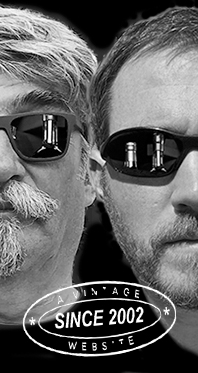 Home
Thousands of tastings,
all the music,
all the rambligs
and all the fun
(hopefully!)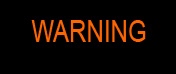 Whiskyfun.com
Guaranteed ad-free
copyright 2002-2017



Angus's Corner
From our casual Scottish correspondent
and guest taster Angus MacRaild
Feis Ile: Notes from the hot tub
This week's, sadly brief, excursion to Islay involved some pretty spectacular wild swimming and more than one dip in a hot tub - enough that it's possible I spent a high proportion of my time there submerged in water. However, that didn't prevent me from finding time to scribble down a few notes for assorted festival releases. Sadly the list is not complete but the sun was shining and the call of the water was just too alluring...

Ardbeg Grooves (51.6%, OB, 2018)
I know Serge has already penned some notes for this one but I feel it would be remiss not to include an Ardbeg in this selection of notes. Like almost every Ardbeg bottling these days, this is NAS and influenced by some curious concoction of various casks including some heavily charred wine casks. Colour: Gold. Nose: Tarry sawdust, smoked oats and marzipan. Lots of sweet peat, sea salt, lemon balm and syrupy smoke. You really feel the voice of the wood loud and clear in this one. A little browned butter, some chopped chives and something like wood-aged Mezcal. Clean and precise but the extractive qualities of the wood are something I struggle with. With water: more tarry and medicinal but also more sticky and sweet. Some nice saltiness as well. Mouth: Kippers, black pepper, smoked salmon, green peppercorns in brine, pencil shavings and graphite oil. Something like wood glue and white pepper as well. With water: some rubbery aspects, cooked grains, liquid smoke, paprika and more tar. Finish: Good length with an ashy smokiness and some brine and a starchy kind of peat. Comments: I find it perfectly acceptable modern, peated malt whisky. However, I have no idea why - from a drinking perspective - you would chose this over the far superior 10 year old. Unadulterated Ardbeg can be fantastic, I feel these kinds of bottlings are pretty lightweight and a bit of a disappointment.
SGP: 467 - 82 points.

Caol Ila 10 yo (58.2%, OB for Feis Ile 2018, refill American oak & rejuvenated European oak, 2500 bottles)
Colour: Gold. Nose: Lots of citrus smoke, coal dust, whelks, shoreline, dried seaweed and a wee slug of olive oil. Gravelly and with a pleasing natural sweetness. Some tarry rope and old creel nets. Relatively simple and straightforward but unequivocally Caol Ila. With Water: lots of earthy smoke, coastal fug and oily sheep wool. A little bitter grapefruit and some salted almonds. Mouth: Hot, punchy and rather sharp and jaggy - a kind of flint smoke and spiky mineral profile. With time there are some grilled meats with burning herbs, olive oil, soot and plenty of natural tar resin. Very good. With water: smoky bacon and black olives with anchovy paste and lemon skins. You could make a good puttanesca with this. Finish: Long, sooty, sweet smoke and salted barley water. Very briny and ashy in the aftertaste. Comments: At first I thought it was a but too youngish and spiritous, but with time and a splash of water it becomes really rather lovely. Yet another excellent young Caol Ila. You could fill the sound of Jura with the stuff...
SGP: 478 - 87 points.

Laphroaig 8 yo (62.2%, Scotch Malt Whisky Society, #29.244 'Weaving wondrous dreams', Feis Ile 2018, 222 bottles)
Let's not forget, the indies are also contributing more than a few bespoke bottlings for the Feis Ile these days... Colour: straw. Nose: An ocean of mezcal, seawater, ointment, oysters, lemon juice, white pepper, ash and gentian eau de vie. A pure and unforgiving blade of a whisky. White hot peat, some nostril-flambeeing alcohol and a fair bit of gauze and antiseptic. With water: greener and more seaweedy. Lots of pine resin, a little grapefruit, some razor sharp lemon juice and lots of beach pebbles and crushed sea shells. Mouth: Mercurochrome, iodine, raw sheep wool, a whole coal hearth of soot, lemon rind, fresh shellfish and truffle salt. About as uncompromising as modern Islay whisky gets really. With water: syrupy, fat, glistening ointments, medicines, peat oils, tar liqueur and germoline. A total wrecking ball! Finish: Long, endlessly ashy, relentlessly peaty, lemony, sharp, blade-like and peppery - did I mention ashy? Comments: Phew! It's unequivocally great distillate I'm happy to report, but it's really a potent dram that won't be for everyone. I can easily see why some would argue it's too young, and it probably is to some extent. But it's also a wonderful, pure and challenging brute of a dram. With a big slug of water and a large portion of fish and chips you could enjoy quite a bit of this as the sun goes down over Port Ellen harbour I'd say...
SGP: 489 - 87 points.

Bowmore 15 yo (52.5%, OB for Feis Ile 2018, Oloroso sherry matured, 3000 bottles)
Colour: Bronze. Nose: smoked blood oranges, black pepper, grapefruit infused antiseptic, raisins and a slightly herbal aspect. Goes on with increasingly menthol and eucalyptus aromas. More citrus peels and some earthen floor dunnagey notes. With water: lemon lozenges, cough syrups, bacon fries and some smoky grist. Mouth: Lots of clove studded orange peel, some dried dark fruits such as sultanas and dates and a little peppered mackerel. Perhaps a little too much bitterness? With water: very kippery now. Lots of smoked fish, black pepper, TCP and some cured meats with a slug of seawater. Finish: Good length, lots of smoky dried earth, some mixed herbs, hot smoked salmon and a little lime leaf. Comments: I liked the nose more than the palate. Globally I find it very good but I'm not sure the distillate and the sherry have entirely integrated. Water is certainly obligatory with this one.
SGP: 567 - 85 points.

| | | |
| --- | --- | --- |
| | Seeing as Bruichladdich are in the midst of a sort of relaunch/reinvigoration of Port Charlotte it seems like a good opportunity to do a few of them, starting with both this year's festival releases. | |

Port Charlotte 2001/2018 (55.9%, OB 'The Heretic' for Feis Ile 2018, 1300 bottles)
This one is a vatting of the last five casks from 2001, the first year of Port Charlotte's distillation. That is, until someone 'discovers' / buys back some more (how cynical Angus!). Apparently it includes some ex-wine casks and a rum cask and some bourbon. Colour: Deep gold. Nose: Earthy farmyards smothered in kelp. Lashings of motor oil, gravel, brine, salted cod and all manner of fresh shellfish. Some black olives blitzed into a tapenade with some fresh parsley and olive oil. It's also pretty thuggishly medical as well. Notes of mercurochrome and gauze. I find it pretty excellent. With water: lots of smoked cereals now as well as some lighter herbal notes peeking through such as lemon thyme and rosemary. More medicine and eventually some Bruichladdich-esque green fruitiness such as green apple and melon. Mouth: Extremely sooty, oily and camphory. Masses of medicine sloshing all over the place, crisp cereals, freshly kilned malt. There is a definite wine-driven aspect on the neat palate which isn't too much to my liking but it's rather slight and generally gets swamped by diesel fumes, hessian, sea air, drying seaweed and some particularly ashy mineral aspects. With water: raw oysters, iodine, sheep wool, black pepper and sea water. Generally cleaner with water and that slight winey aspect has thankfully vanished into thin sea air. Finish: Long with lots of coal dust, peat embers, old oily rags and stacks of residual farmyard and coastal character. Comments: At times you feel the wine influence might threaten the balance or the distillery character but those fears proved unfounded. Thankfully this is a superb, clean, punchy and rather thrilling Port Charlotte. It's great to see this distillate showing well at a more mature age and, like me, it is an eager swimmer.
SGP: 577 - 90 points.

Port Charlotte 2005/2018 12 yo (59.3%, OB Valinch for Feis Ile 2018, cask #2087, 2nd fill Oloroso sherry butt, 956 bottles)
Colour: Maple syrup. Nose: Very different. Hugely farmy and riddled with burnt toffee, burnt raisins, frying bacon, salted fish and toasted almonds. Engine oil, a gloopy kind of seawater aroma, drying kelp, black pepper and smoked paprika. With water: wet earth, a single match stick, biltong and some straightforward, intense peat oils. Mouth: Very dry and extremely punchy and thick. Salted liquorice, very old sherry, many toasted nuts, wet beach pebbles, smoked leather, peated ribena. Lashings of tar, rope, sweet medicine such as Calpol and kippers. A beast of a PC - the kind of stuff you could easily re-surface some of Islay's roads with. With water: germoline mixed with tomato juice and orange squash (I'm sure that's a cocktail somewhere on Islay this year), some dill, a little nutmeg and many salted nuts and smoked fish aspects. Still exceptionally meaty, fishy and farmy. Not to mention peaty! Finish: Hot ashes, liquorice, peated mead and preserved lemons. An earthy, leathery sherry note lingers in the aftertaste. Comments: It's hard to know what to make of this one. Some people will be turned off totally whereas others will sway swiftly to its charms. One thing's for certain: it's a bit of a monster and lots of fun. Very 'Bruichladdich', I can see why they chose this cask for the Festival. It's a tough one to score so, unlike Bruichladdich, let's be boringly conservative...
SGP: 478 - 85 points.

| | | |
| --- | --- | --- |
| | It's not a festival bottling but let's try the new Port Charlotte 10yo as something of a wee bonus... | |

Port Charlotte 10 yo (50%, OB, 2018)
This new official Port Charlotte 10 is matured in a mix of first and second fill bourbon casks and refill French oak wine casks. Colour: gold. Nose: Lemon infused ash with a pack of unlit herbal cigarettes, lemon oil and soot. Goes on with many coastal and shoreline aromas such as seaweed and sandalwood notes. You may also add coal smoke, lanolin, sweet peat smoke and a little dried mint leaf. With water: becomes more citrus now with lots of lime and lemon juice, a hint of guava and some rather elegant pebbley and flinty mineral qualities. Mouth: Another acrid, punchily saline and maritime Port Charlotte. Lots of background farmyard notes and smoked barley aspects. Peppered mackerel, smoked hay, antiseptic and a little sourdough starter. With water: extremely ashy, drying and peppery now. Moves towards barley and tar with time. Finish: Long, salty, lemony, lots of hay, smoked cereals and dry earth. Comments: Not quite the equal of the 2001 but for a standard, entry level official bottling this is impressive and I think very good. What I find terrific is how loyal to the distillery character this is, everything feels refreshingly honest and distillate forward which I love. I also think it's a smart direction to take when so many contemporaries - especially elsewhere on Islay - are increasingly reliant on wood doctoring for their own bottlings. In short: pure, loyal, extremely drinkable and worthwhile.
SGP: 477 - 89 points.

Lagavulin 18 yo (53.9%, OB for Feis Ile 2018, 6000 bottles)
Matured in a mix of refill hogsheads, rejuvenated hogsheads and ex-Bodega European oak butts - according to the label. Colour: Buttery chardonnay. Nose: some kind of salty leather with salted liquorice, seaweed and some pretty potent notes of germoline, floor cleaner and brake fluid. Feels quite powerful. Cured ham, brine, green olives and fresh lemon juice. An almost crystalline peat that gives it this blade like, precise and pure quality. With water: lime zest, crisp smoked cereals and some grassy olive oil. Mouth: crispy fish skin, peppered mackerel, smoked grist, more brine and lots of grilled oysters and seawater. Some salted almonds, tar resin and smoky bacon crisps. With water: hessian, squid ink, lemon throat lozenges and bonfire ash. Gets rather tarry and creosotey with notes of naphthalene after a while. Finish: Long, ashy, earthy, warming and with a big, lingering fug of boiler smoke, kippers and bonfire smoke. Comments: It's not the best Lagavulin festival release but it's still superb Islay whisky and a spot on Lagavulin. I find this one a little straightforward and pretty punchy but emphatic and satisfying all the same. Feels stronger than 53.9%. Works well with water.


SGP: 467 - 90 points.