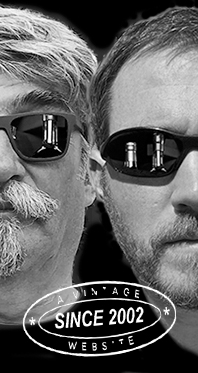 Home
Thousands of tastings,
all the music,
all the rambligs
and all the fun
(hopefully!)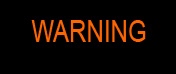 Whiskyfun.com
Guaranteed ad-free
copyright 2002-2017



---

Angus's Corner
From our casual Scottish correspondent
and guest taster Angus MacRaild
Five Benrinnes
I've tried quite a few 1990s and 2000s Benrinnes recently and I've found almost all of them really quite good. It's one of those distilleries that I think people are sort of 'discovering' as bigger names start to trail off from the indy scene. And no bad thing either, it's often characterful distillate. Let's try five of them today. We'll start with the older, lighter ones first by way of an aperitif and work forwards from there.

Benrinnes 14 yo 1982/1997 (43%, Signatory Vintage, sherry, cask #95/1171/4, 460 bottles)


Benrinnes was still producing its own malt and doing a partial triple distillation at this time. Colour: Gold. Nose: oooh! A lovely waft of waxes, shoe polish, potpourri, quince, lemon jelly and some slightly dusty old sherry notes. A little chocolate and dark roast malt as well. Noses really quite beautifully. Mouth: perhaps a tad weakish. Some notes of cold darjeeling tea, a more 'problematic' dustiness, coal dust, some soft camphor, green tea, cereals, a lick of cardboard, maybe a few tropical fruits which is rather pleasant and redeeming. Still a few waxes and balms around. Finish: a bit short and on metal polish, green pepper, light cardboard and dry cereals. Perhaps a tad of OBE in this one already? Comments: The nose is lovely and delightfully old style, but the palate feels a tad soft. Not sure if the bottle the sample came from was open for a long time? Or maybe this one is already starting to display some OBE? Anyway, it's still fairly enjoyable because of the overall character, one for the tumbler and an old episode of Doctor Who (or Inspector Derrick if you're in Turckheim).


SGP: 461 - 78 points.

Benrinnes 15 yo 1982/1998 (43%, Signatory Vintage, sherry, cask #3225, 650 bottles)
Serge already tried this one, but it was from a mini and all the way back in the heady days of 2005 when Whiskyfun was in short digital trousers. Also, it's distilled on exactly the same date as the 14yo. Colour: light amber. Nose: similar as expected but more concentrated on quince, citrons, a few prunes - a more active sherry cask perhaps. A little pine resin, menthol and a few scattered waxes. More light tropical fruits as well. Camphor and cough mixtures as well. Globally similar to the 14 but it feels more concentrated and punchy. Mouth: better! Weightier, more textural and fattier. Lots of olive oil, gloopy hardwood resins, beeswax, furniture polish, pine cones, mint tea, asparagus and soft earthiness. Some canvas and hessian as well. Finish: much longer than the 14. Fruitier, all on nervous notes of dried citrus peel and crystalised tropical fruits. Banana chips, some ointments and polished hardwoods. A sleek waxiness in the aftertaste. Comments: what a difference a cask can make. Although, I also really love how the Benrinnes character comes through loud and clear in both examples, it's just that in this one it's brighter and more polished - worth 10 more big fat points in my wee book.


SGP: 661 - 88 points.

Benrinnes 19 yo 1997/2016 (50.2%, The Maltman, sherry finish, cask #05014, 294 bottles)
The Maltman label is bottled by the Meadowside Blending Co in Glasgow whose owners are formerly of Hart Brothers. By this point Benrinnes had stopped malting but were still doing partial triple distillation. Colour: deep gold. Nose: a curious convergence of honeycomb, fresh putty and rubber. Some mushroom powder, damp earth and a little tobacco leaf as well. Feels as though the sherry isn't entirely integrated, but it's very pleasant nonetheless. Some overripe banana, a touch of soot and camphor. With water: some wild flowers, hessian, cheesecloth and a touch of mustard powder. Still rather dusty - is dustiness a Benrinnes 'thing'? Mouth: the wood feels a bit aggressive here; pencil shavings, sawdust and dried cranberries alongside dusty cereals, cornflour and slightly sour butter. A bit strange really. With water: gets a tad acrid, oilier and with a few notes of yellow flowers, overripe oranges, tea tree oil and hummus. Finish: decent length but becoming more acrid and drying. White pepper and flints with some carbon paper and chalkiness. Comments: I think this is a case of a finish that didn't integrate too well, and probably a cask which could have been quite nice if just left for a few years longer. Ach, who am I to say. Not without a few unusual charms though.
SGP: 351 - 79 points.

| | | |
| --- | --- | --- |
| | We started this tasting with a pair of 'same day distillation' Benrinnes, so why not bookend it in similar fashion with these two... | |

Benrinnes 20 yo 1997/2017 (55.5%, Cadenhead Authentic Collection, bourbon barrel, 162 bottles)
Colour: white wine. Nose: well, this is different... buttery cereals, geraniums, pink foam shrimp sweeties, green banana, olive oil, a scattering of dried herbs and some grassy, cactus notes. Juicy fruit bubblegum in the background as well. Rather good. With water: soft minerals, talcum powder, bath salts, a splash of ointment and even a light salinity. Mouth: green and white fruit syrups; lychee sorbet, soft waxes, pineapple jelly, very light hessian, lemon oils and things such as nutmeg, blood orange and pink peppercorns. Gets better as you go along. With water: a wonderful and much 'fuller' fruitiness. Lots of citrons, quince, waxy lemons, lychee, kumquat, star fruit, elderflower champagne and banana. Very lovely. Finish: Long, slightly drying with aspirin and ink, then preserved lemons, white pepper and a few fruit cordials. Comments: As I said, some of these Benrinnes are very good. This one just seems to get better and better with time and water.
SGP: 641 - 88 points.

Benrinnes 20 yo 1997/2018 (55.5%, Cadenhead Authentic Collection, bourbon barrel, 168 bottles)
I'm going to go out on a limb and hazard a guess that this is a sister cask... Colour: white wine. Nose: pretty similar really. Perhaps a notch sweeter and simpler, although you still have this foam confectionary aspect. Maybe add some lanolin and a few extra drops of ointments. A throat sweet? Same overall quality and style. With water: this talcum powder note again which I rather like (perhaps it's nostalgia), mineral oil, camphor and some cider apple. Mouth: some cloves, a little more olive oil, some fresh linen, still rather fruity but this one has a more distinct floral edge; chamomile, wildflowers and Earl Grey tea. With water: a little more linear and straightforward perhaps, some coconut, tea tree oil, a brittle waxiness and a little lime oil. Still globally pretty similar. Finish: long, lemony, oily, some vanilla sweetness, orange peel and some floral fragrance in the aftertaste. Comments: I find both of these 97s pretty similar in terms of quality, hard to pick out too many differences really. Although the first one edges it for me, but only just...
SGP: 641 - 87 points.