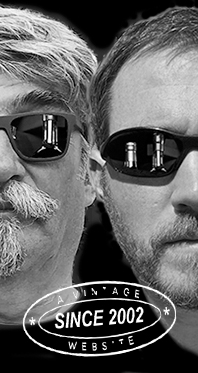 Home
Thousands of tastings,
all the music,
all the rambligs
and all the fun
(hopefully!)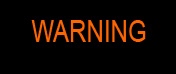 Whiskyfun.com
Guaranteed ad-free
copyright 2002-2017



Five Glendullan from 12 to 24

Not the biggest name in malt whisky, but I always enjoy doing such wee sessions…

Singleton of Glendullan 12 yo (40%, OB, +/-2016)


Thought it was pretty fine last time we tried this baby, in 2013 (WF 80). Never quite understood everything around these Singletons (first Auchroisk, then the others) but that may have been me. Colour: pale gold. Nose: it's got this cactussy grassiness right from the start, which is pretty Glendullan as far as I can tell, but it tends to bet rounder, with the obligatory vanilla, notes of sponge cake, honey cake, biscuits (what we call boudoirs in in France), and then touches of malt with a very faint umami-y side. Mouth: seems that they made it a tad rounder, more in the vein of, say Glenlivet 12 (if I may), with rather more raisins than before, pecan pie, then an unexpected touch of salt, then, indeed, the expected grassiness. Dry hoppy beer, more malt, Ovaltine… Do they still make Ovaltine/Ovomaltine by the way? I'm asking because we wouldn't want to sound too outdated ;-). Finish: a little short, a tad bitterer. Beer. Comments: I wouldn't change my score. A fine dram with some malty character.


SGP:351 - 80 points.

Glendullan 2004/2016 (46%, Gordon & MacPhail, Connoisseurs Choice)


Still the older livery. Colour: straw. Nose: this one's very grassy indeed, much more austere, mineral, chalky, with wheelbarrows of cut grass, plus a lot of porridge, and just a wee orange slice. Glendullan as we've known it from the olden days, I would say. Mouth: more fruit, but that would only be green and tart ones, dry lime and rhubarb, for example. Other than that, we've got even more grass, but I have to say this very blade-y combo works well, as long as you're not expecting any forms of smoothness. Finish: rather long and rather on some kind of green limoncello. Does green limoncello even exist? The aftertaste is perhaps a tad too bitter (artichoke). Comments: sharp, acidic, for lovers of the genre. I think I am such a one.


SGP:561 - 82 points.

Glenlivet-Glendullan 19 yo 1996/2016 (53.4%, Cadenhead, Small Batch, 480 bottles)


This baby from two bourbon hogsheads. Colour: straw. Nose: this is lovely, clean, a little simple but in a very good way, with a perfect balance between some softer lemon/vanilla combo, and a grassier maltiness. A rather wonderful freshness here. With water: gets a little more timid, quite bizarrely. In essence, there is more grass and chalk. Mouth (neat): yes, perfectly sharp, blade-y, very lemony, tart, grassy, perfectly well carved, chalky, with a few tropical hints on the back, perhaps not-so-ripe mangos… With water: not too sure it needs water, water makes it a tad shaky and it would need time to regain its balance. No big deal… Finish: medium, rather of fruit peeling, lemon, more grass, a little almond oil perhaps… Comments: simply very good, sometimes going towards the fruitier Littlemills. No complains.


SGP:451 - 85 points.

Glendullan-Glenlivet 20 yo 1996/2017 (52.4%, Cadenhead, Wine Cask, 252 bottles)
This one was finished in 'Château Lafitte wine cask'. Whether that's actually the great Château Lafite with a typo, I couldn't tell you. If it's a 'Lafitte' indeed, it's one of the smaller, virtually unknown châteaux in Bordeaux. But does that matter? Colour: amber/apricot. Nose: limestone, blackcurrant buds, raw sulphur (not burnt), stewed apricots, redcurrant jelly… I have to say we've seen worse whiskies that had seen too much red wine in our life. With water: water seems to kill the wine. Earthier and closer to natural Glendullan, this is a very positive development. Mouth (neat): oh hell, why not! More stewed red fruits, rosehip tea, some cloves, Belgian Kriek beer (I've heard their football team was running on that), apple compote, a touch of ginger from, supposedly, some French oak… It is a tad too eau-de-vie-ish for me, but again, we've tasted much worse. With water: better not, I mean the whisky does not need water. Believe me, I tried. Finish: medium, rather on blood oranges and more Kriek. Comments: I think it's not a bad red finishing at all, and will add one or two points, as a sign of encouragement. Ha.


SGP:551 - 80 points.

Glendullan 24 yo 1993/2018 (56.6%, Gordon & MacPhail, Connoisseurs Choice, refill hogshead, cask #8339, 171 bottles)


Colour: gold. Nose: there's a funny feeling of raw artisan Cognac at first, with sultanas and peaches, then rather grass again, crystallised angelica, and some quinces from some quince cake (what?) Perhaps touches of icing sugar, or Jell-O powder, a touch of cinnamon bark, strawberry yogurt… That Kriek beer again (the one the mighty Belgian footballers like so much)… With water: rather more raw malt, wash, vanilla, sweet oak… Quite some nutmeg too. Mouth (neat): rather very good! It's got more spices this time, cloves and pepper, this lemony tartness again, it just tends to become a tad oaky and tannic, which adds up to the original grassiness. The arrival was nicer, I think. With water: indeed, ginger, nutmeg, caraway… You would almost believe it was European oak. Finish: rather long, rather spicy. Some kind of cocktail with elderberry liqueur, ginger tonic and prosecco. Oh drop the prosecco, will you. Comments: a little les oak, perhaps…


SGP:561 - 83 points.

By the way, my favourite Glendullans ever were Douglas Laing's 1966s, in their Platinum range. Try to find those!