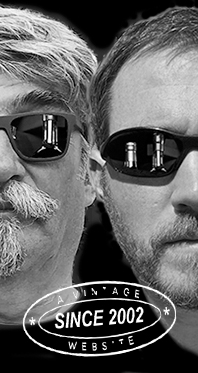 Home
Thousands of tastings,
all the music,
all the rambligs
and all the fun
(hopefully!)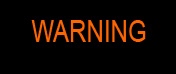 Whiskyfun.com
Guaranteed ad-free
copyright 2002-2017



---

Angus's Corner
From our casual Scottish correspondent
and guest taster Angus MacRaild
Five drops o' the Irish
With apologies to the people of Ireland and the rest of the English speaking world for that title.

Connemara Distiller's Edition (43%, OB, -/+ 2016)


A recent NAS from Cooley. Colour: white wine. Nose: oh! This is rather lovely. Lots of crushed nettles, New Zealand sauvignon blanc, grassy smoke, some kippers grilling in an adjacent room, herb butter, pebbles, flints and other assorted mineral notes. A few zingy citric notes as well. I find it clean and aromatically charming - whatever that means. Mouth: soft, slightly herbal smokiness on arrival. Soft notes of tar, kelp, ointment, rubber fishing wellies and coal smoke. More cut grass, chopped parsley, lime juice and chalk. Maybe some salty porridge as well. Finish: Medium. All on sunflower oil, dry cereals, grass, lighter fluid, WD40 and parsley - dried this time. Comments: I should probably try more Connemaras. This one was pretty good.


SGP: 464 - 86 points.

Redbreast 21 yo (46%, OB, -/+ 2016)
A bottling I usually adore on the occasions I've tried it in the past, although this is the first time I've written proper notes. Colour: gold. Nose: golden syrup drizzled over passion fruit with ripe pineapple, melon, caramelised brown sugar and some sultanas stewed in old calvados. Simple and totally beautiful with these rather luscious and precise fruits. A touch of white pepper as well. Mouth: preserved lemons, lime oil, more brown sugar, fruit syrups, oatmeal flapjack and a little flinty minerality. Some green tea, hessian and then moving more towards white fruits such as lychee. Finish: Long, slightly earthy with a more nervous, citrus led fruitiness. Lots of lemon peel, olive oil, a touch of soot and some barley water. Comments: It's really one of the benchmark Irish whiskeys in my book. Beautiful fruitiness.
SGP: 641 - 89 points.

Irish Single Malt 24 yo 1991/2016 (44.7%, Acla Selection, bourbon barrel, cask #1073, 176 bottles)
Distilled in 'County Antrim' - so Bushmills. Colour: white wine. Nose: It's this same rather unctuous aroma of crushed nettles and tropical sauvignon blanc. Lots of of guava, mango, passion fruit and also this rather lovely yeasty sourdough aspect as well. It has this dundery/fermentery side which goes towards green banana, finger limes and eventually and earthy, hessian note. Rather beautiful as with almost all these early 1990s Irish casks. Mouth: soft cereals, butter, ripe tropical fruits, lemon oils, barley water, sack cloth, lamp oil, herbal resins, cannabis oil. Wonderful and feeling impressively 'fat' for the strength. Continues with some mineral oil, juicy fruit bubblegum and mint tea. Finish: Long, sooty, tropical, lemony, grassy and oily. Comments: Another great one. I would love to know where this tropical quality comes from in these older Irish whiskeys.
SGP: 741 - 90 points.

Irish Malt 24 yo 1991/2015 (48.2%, Whisky Agency for Formosa Whisky Society 1st Anniversary, bourbon barrel, 143 bottles)
Colour: white wine. Nose: this one is really on ripe plums, sultanas, lemongrass, dried tarragon, a drop of old yellow chartreuse and little flashes of dried mango, banana chips, grilled pineapple and papaya. Another wonderfully exotic and vibrant nose. Mouth: surprisingly spicy - lots of white and black pepper, strong darjeeling tea, lemon infused olive oil, nutmeg and even some quince. Citrus peels, kumquat (you'd like this one Serge), bay leaf and ripe green apple. More banana notes, green banana this time, along with a touch of chalk and graphite oil. Finish: Long, slightly flinty and with a touch of mango puree, salted liquorice and even a coastal edge creeping in. Comments: Another really excellent one, slightly more muscular in style with these salty notes and fruitiness that was kind of 'meaty' - if you see what I mean.
SGP: 651 - 90 points.

Irish Malt 24 yo 1991/2016 (48.2%, Whisky Agency for Formosa Whisky Society 2nd Anniversary, bourbon barrel, cask #12019, 180 bottles)


It seems they take anniversaries pretty seriously over there at the Formosa Whisky Society... colour: light gold. Nose: drier, more on chopped fresh herbs, linseed oil, some bandages, lemony salad dressing, soft hessian notes and a green clorophyll quality. Even a touch of mustard powder in there. Globally I'd say it's drier but more complex and intriguing. Mouth: the sweetness comes bounding out, lots of golden syrup on buttery toast, berry fruits, pineapple syrup and a little mead. Some notes of nettle, ointment, olive oil and even a little Tequila blanco. Finish: long, sharply lemony, drying again, mineralic, sooty and even subtly waxy towards the end. Comments: I love it a lot, but I think the fruity directness of the previous one was more to my taste.


SGP: 541 - 89 points.