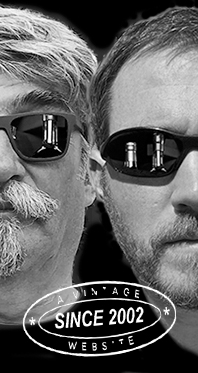 Home
Thousands of tastings,
all the music,
all the rambligs
and all the fun
(hopefully!)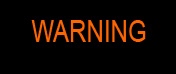 Whiskyfun.com
Guaranteed ad-free
copyright 2002-2017



---

Angus's Corner
From our casual Scottish correspondent
and guest taster Angus MacRaild
Four Bunnahabhain
I tend to find the indys reign supreme with Bunnahabhain these days. It's often another example of the owners putting out rather a lot of 'unlikely' finishes and strange NAS editions that really scrape the bottom of the Gaelic barrel in terms of naming. Whereas the indys tend to focus more on the natural distillery character. Which, with Bunnahabhain, is great because in its naked form it's a distillate I love. We'll try four of them today, the only trouble is whether to start old and light or young and boisterous... let's try to find a compromise...

Bunnahabhain 11 yo (43%, Gordon & MacPhail, Discovery, sherry casks, bottled 2018)


From G&M's new introductory range of malts. Colour: gold. Nose: nice! A rather easy, syrupy fruitiness. Lots of golden syrup, polenta cake, bracken, damp forest, salted caramel, peanut brittle. A little orange pith. Fairly classical and very approachable and easy. Mouth: ginger bread, blood orange, crispy bacon, various salted nuts, trail mix, cooked cereals, slightly mashy and sweet. Simple but easy and quaffable. Finish: medium, all on glazed fruits, nuts, slightly saline, again pretty textbook Bunna. Comments: I like that they cleaved close to the distillery style. The sherry is present but nicely balanced. A good, solid introduction whisky that fits the ethos of its series pretty well I'd say.


SGP: 541 - 82 points.

Bunnahabhain 27 yo (48.4%, The Single Malts Of Scotland 'Marriage', 2018)


A rather lovely looking bottling from the folks at Elixir Distillers (TWE), which is a marriage of four casks spanning three different vintages. As we often point out on these pages, the sum of two or three casks together often tends to be better than the individual component parts. Colour: light gold. Nose: fresh fruits and coastal greenery. Very 'Bunnahabhain', which is a great asset here. Unfolds with these notes of fragrant sandalwood and wee touches of kelp and green olives. Some sunflower oil as well, very light leather notes and some waxy lemon peel. A few hints of green pepper and freshly sawn wood add a little bite, although they're rather restrained. Mouth: superb fruitiness, lusciously waxy, salty, slightly mushroomy and earthy, some petrichor, more sandalwood, little resinous touches, spices and things like gorse, soft ointments and salted mead. The nose suggested softness but this is in fact rather punchy and textural on the palate. Really excellent. Finish: long and full of these slightly saline, leathery and wood spice notes. Hints of liquorice, mint tea, citrus peels and a touch of herbal cough medicine. Comments: why the owners wouldn't issue such bottlings is a bit bewildering really. This simple combination of Bunna in refill casks and time is such a winner. The mix of fruits, freshness, the right amount of bite from the wood and coastal character is pretty irrefutable. Great work by Elixir Distillers.


SGP: 551 - 90 points.

Bunnahabhain 43 yo 1975/2018 (41.4%, The Single Malts of Scotland, Director's Special, refill hogshead, 341 bottles)
A new addition to this rather lavish, recent range from Elixir Distillers. Colour: gold. Nose: you certainly get the familial resemblances more between this one and the 27yo than you do between the 27 and the G&M 11yo. This is more concentrated fruit syrups, children's medicines, lime leaf, heather honey and more specific fruit notes such as cider apples, pear liqueur and things like aged mead and furniture wax. A beautifully luscious, layered, fruity and honeyed nose. No sense of fatigue so far, but, as is often the case with older whiskies, let's check the palate... Mouth: there is wood no doubt, but I'm pleased to say it is clean. It has bite but it's like sandalwood, polished furniture, precious hardwoods, tree bark, winter spices and this mushroomy, earthy character again. There's also more of these syrupy qualities that manifest as things like quince paste, lemon jelly, lime curd, green fruit syrups, rosewater and eventually lamp oil and camphor. More up front waxiness as well, along with a gentle salinity. There's still a sense of coastal freshness about it, even though it wears its age front and centre. Finish: Good length, surprisingly warming, slightly mentholated, notes of graphite, lemon oil and various mineral twitches. Something akin to old Bourbon in the aftertaste. Comments: It's another excellent Bunna, only a slight inkling of tiredness on the palate will prevent me going to 90. But it's supremely quaffable old juice that still retains a clear thumbprint of identity.
SGP: 561 - 89 points.

Bunnahabhain Moine 13 yo 'Marsala Finish' (63%, OB 'Hand Filled', bottled 2018)


I haven't tasted any of the peated Bunnas for quite some time. Although, peat and marsala wine? I'm gently terrified... Colour: light amber. Nose: a fairly straightforward, leafy kind of peat. Some hints of bicycle inner tube but it's by no means excessive. Rather sooty, briny and displaying notes of sardines in oil, creosote, kippers and things like gravel and fisherman's wellies. With water: rope, tar, cooking oils, smoked potatoes, hot paprika. Funny stuff. Mouth: One thing to note is that it wears its strength surprisingly lightly. Hot plasticine, petrol with iodine, smoked mussels, canvas, pencil erasers, tar, smoky grist and a slightly cloying aspect from the marsala. Although, it's not as disjointed or imbalanced as I feared, it's just that the peat rather scorches everything in its path to some extent. More salt water, coal tar soap and industrial strength malt vinegar. With water: sweeter with a more direct peatiness. More ashy, BBQ sauce, wood char, embrocations, hospital floor cleaner and some slightly industrial aspects like WD40 and brake fluid. Finish: quite long. A lot more things like smoked shellfish, tar, light rubbery notes, squid ink and plasticine. Comments: Not too sure what to make of these Moines. There's a slightly elusive dirty side to this one, although I'm not sure whether it's cask derived or from the distillate itself. I find these sorts of bottlings entertaining up to a point but they can become a little tiresome.


SGP: 466 - 80 points.