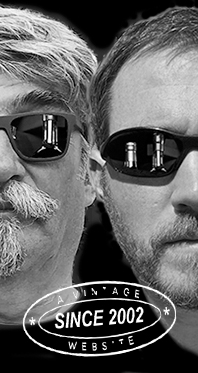 Home
Thousands of tastings,
all the music,
all the rambligs
and all the fun
(hopefully!)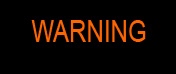 Whiskyfun.com
Guaranteed ad-free
copyright 2002-2017



A good bunch of friends are currently in Scotland for one of those whisky-fuelled trips we're doing each and every year. Sadly, I couldn't go this time, but our own Angus is there and will report, 'weather permitting'.

Angus's Corner
From our casual Scottish correspondent
and guest taster Angus MacRaild
Friday: Dornoch & Hideo's 60th Birthday
As seems to happen once every year or so these days, a bundle of us have gathered in Scotland to celebrate whisky, friendship and general nonsense and good times. This year is a loosely themed tour that will encompass Signatory, Cadenhead, Dornoch Castle and Fiddler's Inn. But before all that, we kick off with a night of varied and remarkable drams in honour of our great friend Hideo's 60th birthday. (May include dead parrots and engorged lobsters)

Teacher's Highland Cream (bottled -/+ 1920, driven cork)


A rather beautiful bottle with a sadly destroyed label but an excellently intact capsule. Old Ardmore ahoy... Colour: deep gold. Nose: sharp, punchy, diesely and metallic. The kind of old school blend aroma that really takes you to another era. There's a grubbly, appley scent of grain in there, but it's generally swamped by greasy, grisly, earthy malt whisky characteristics. A whole chimney of accumulated soot, grime and damp soil. Hints of truffle mustard, copper coins, metal polish, ancient ointments and long-dried mixed herbs. What's most impressive is that, even after all these years, it still feels fresh and punchy on the nose. The alcohol really feels undimmed. Mouth: like you turned soot into some kind of cordial! There's even notes of long dried wildflowers, citrus rind, olive oil, throat lozenges, metal polish and cough syrup. Some ancient herbal liqueurs and various umami notes such as shoe polish, roast nuts, old teas and old, crusty leather. Finish: medium in length but rather bitter in a good way like sharp, herbal cocktail bitters, old paper, metal filings and liquorice. Comments: the school teachers had it good in the 1920s it seems!


SGP: 362 - 89 points.

Islay Mist (70 proof, bottled 1960s, short 'Laphroaig' cap)
A rare and rather enticing bottle that should contain a significant 'chunk' of old Laphroaig... colour: gold. Nose: a greasy mollusc just rode a smoked salmon into battle! (says Jon!) Jon also says that there are some rather powerful, Laphroaig-derived characteristics but they are somewhat buried underneath grain, bottling ABV and time. I can't say I disagree with this assessment. But... give it time and it really starts to reveal and spectacular fattiness. It's big, greasy, oily and possessing of a pretty sumptuous peatiness that really alludes to older, 1960s style Laphroaig. Even at 40% you get a real sense of what immense whiskies are sloshing about in the depths of this one. Mouth: drier than expected. Really earthy, sooty, rooty and herbal. Almost acrid with this dryness but it's also hugely impressive with the amount of peat that's in there. There's also a really impressive lack of OBE; there is a lick of old bottle metallic quality but it's really buried under this tarry, camphory peat. Quite immense for 40%. Finish: Good length. Not the longest but still hugely peaty - like the blast of air from a hot, smoky kiln. Also salty, resinous and dryly herbal. Comments: An undeniably thrilling whisky. It's hard sometimes to separate yourself from the legend of such old brands like Islay Mist. However, on this occasion the quality measures up in my opinion. Very hard to detect much grain, if any, in the mix after all these years.


SGP: 376 - 91 points.

Springbank 30 yo 1962 (46%, OB for Japan, dark sherry, +/-1992)


Needless to say, this is a rather ridiculous and legendary bottling. Expectations are rather lofty... Colour: Walnut, almost brown. Nose: I mean, it's almost just the most pure and spectacular VORS Oloroso sherry. Salty, nutty, earthy, meaty, fatty... everything you can think of in this style. It moves back and forth between wee tertiary aspects such as bitter, chilli-infused chocolate, sharp woody spices, earthy exotic teas, sandalwood, precious hardwoods and the best and freshest espresso. But, in all honest, it's really a job for the antimaltoporn brigade. We are approaching a rare kind of perfection; it's upsetting in as many ways as it's chillingly brilliant. Mouth: cured meats blitzed with intensely spectacular coffee; salty liquorice; marmite; umami paste; walnut wine; bitter herbal liqueurs and a superbly intense earthy/spicy mixture. These old Springbanks are really another galaxy of quality. I'd say call the antimaltoporn brigade but, in all honesty, I'm not sure their equipment has been sufficiently upgraded post-brexit to deal with this level of insanity in whisky. Finish: as endless, nutty, earthy, exotic, bitter, chocolatey and riddled with old school teas, coffee, salty meat and crystalised fruits as you might imagine. Comments: What's really to say? A Springbank for the ages...


SGP: 672 - 95 points.

Laphroaig 21 yo 1980 (48.8%, Kingsbury, cask #61, barrel, 229 bottles, +/-2001)


Colour: light gold. Nose: a light and citrussy kind of smoke. Really a mix of old style tropical Laphroaig with more chiselled, mineral-centric modern style examples. Mineral salts, soy sauce, fish sauce, miso and lime juice. The fruits gain intensity with air time. Eventually you get a more exuberant profile that displays mango, preserved lemons, olive oil and things like guava, clove oil and metal polish. A rather beguiling character of Laphroaig that dances between eras in a way that is at times frustrating but also undeniably charming. Mouth: more lime, more tropical fruits but also more saltiness, more beach pebbles, more things like salted fish, fresh oysters, tutti frutti, pineapple syrup, ointments and antiseptic. The texture feels bigger than the ABV in a way which is again rather deceptive and beguiling. A mysterious Laphroaig in a long dark trench coat. Finish: long and all on green and black olives in brine, capers, lemon juice, tropical fruit juices, iodine, peat smoke and black pepper. Comments: I can understand why some people would find this one frustrating or somewhat obtuse. However, to my palate it's a charming and rather fascinating dram that straddles two distinct eras of this great distillery in a pretty exemplary way.


SGP: 567 - 92 points.

Longrow 1973/1988 (50%, Samaroli Fragments Of Scotland, 648 bottles)
Colour: gold. Nose: what's really remarkable about this one, and indeed many of the 1970s Longrows, is this peculiar and compelling combination of purity and fattiness. A sensation of salinity, taughtness, oily seaweed and, on the other hand, a big, textural, almost greasy style of peaty distillate. Boiler smoke, farmyard, smoked oysters, fermenting soy sauce, old hay and sooty fire hearths. Underneath there's a bewildering array of more subtle complexities. Notes of salted lemon, bacon fat, brine, green olive, shoe polish, hot metal coins, smoked chalk, iodine, antiseptic and salty olive oil. The kind of whisky that pins you in its spotlight. Mouth: perhaps what's most obvious is that it has been bottled at a perfect strength. Everything feels in its place. It's texturally fat, oily, slick and poised. While at the same time the peat is engrossing, greasy and at points brutal. In between it all there's herbs, teas, citrus peels, shellfish, minerals and earthy and sooty qualities. Amazing whisky! Finish: Superbly long, salty, clean, medical, sharp, citrussy, lightly fruity and bright. A masterclass! Comments: I've tried this whisky more than a few times now. While it obviously has a strong reputation, I think there's a chance it remains even slightly underrated. It's really one of the great Longrows in my humble opinion.
SGP: 476 - 93 points.

Yamazaki 24 yo 1979/2003 (57.4%, Scotch Malt Whisky Society, #119.2, 'A night a the opera', Mizunara oak)
Something of a legendary bottling in Japanese whisky circles. Colour: amber. Nose: extremely polished in a way that only old Japanese whiskies seem to be able to achieve. A combination of beeswax, herbal resins, pipe tobacco, cough medicine, precious hardwoods, exotic teas, crystalised fruits, old mead and new leather. Quite remarkable levels of concentration and intensity. In time there's fruity red teas, jasmine and dried pot pourri. With water: hugely sooty, fatty, greasy and spicy. Hot smoked paprika, cloves, turmeric and lapsang souchong. Amazing stuff! Mouth: an immense but at the same time controlled and luxurious waxiness, simmering wood spices, mulled cider, chamois leather, camphor, hessian sack cloth and all manner of oils, resins, candle wax, soot, herbal liqueurs and dark fruits. There's also black coffee, lime zest and various cured, spiced meat notes. With water: hugely dense dark fruits. Quince, spiced prunes, black olives, masses of syrupy coconut, exotic spices and many precious hardwood shavings. Huge intensity, spice and complexity. Finish: loooooooong! Poised, sharply spiced fruits. An abundance of black pepper, ointments, fir liqueur, toasted pine cones and various intense wood saps. Comments: On a theoretical level, it is perfectly understandable why this is a hugely well-respected and legendary bottling. Thankfully that also holds true on a personal level; what a terrific, immensely concentrate and flavoursome whisky. Although, I'd hazard it's the Yamazaki rather than the Mizunara that's weaving the most profound magic here...


SGP: 662 - 93 points.