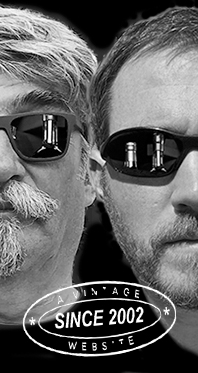 Home
Thousands of tastings,
all the music,
all the rambligs
and all the fun
(hopefully!)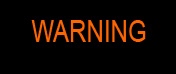 Whiskyfun.com
Guaranteed ad-free
copyright 2002-2017



I know, that should rather be funny Valentine, but who would say Tullibardine's not a 'funny' malt whisky? Or at least an adventurous one? Oh let's have a little fun… And several 1993s – it seems that someone's recently sold many casks of 1993 to some good indies…

Tullibardine 24 yo 1993/2018 (43.6%, Cadenhead, Small Batch bourbon hogshead, 444 bottles)


In theory, that would be two hoggies. Pass the yack butter please! Colour: white wine. Nose: I have to say you get accustomed to Tullibardine, to these notes of carbon paper, of English vanilla yoghurt (with all the stuff they add), of engine oil, of custard, of new sneakers… Now this one's rather gentler than others, it's almost civilised, I would say. Mouth: very good, and pretty 'craft'. Porridge, pumpernickel, leaven, turmeric, beetroots, agave syrup (indeed it's getting pretty sweet), then ginger and ginseng, which ought to come from the wood. The thing is, I'd have said this is 5 years old, should I have tried it blind. Finish: medium, very bready, pretty fermentary/yeasty, and quite spicy. Ginger again. Comments: really odd, if you remember that this is some 24 years old Scottish single malt, but just imagine this is some 3 years old German whisky, and presto, a very high score! Ha, tasting dynamics… What's sure is that Tullibardine's back big time, but also that that's almost 100% thanks to the indies (and probably one particular broker).


SGP:451 - 85 points.

Tullibardine 24 yo 1993/2017 (48.7%, Maltbarn, bourbon)


Same territories, I suppose… Colour: white wine. Nose: same territories indeed. Perhaps a little more spicy bread? Wholegrain stuff from the Black Forrest or from the Carpathians? Barnyard? Porridge for sure, grist, oatcakes, and stuff… Mouth: oh, this time it's a notch fruitier, and a wee tad less bready than the Cad. Other than that, they're still the Rolling Stones. Finish: rather long, spicier. A lot of nutmeg, and quite a lot of cinnamon. Comments: same ballpark, coming up with a different score would be very superfluous… and, let's say it, pretentious. But once again, the indies are pushing the name in the direction towards the top. As for the owners, and not unlike many of their colleagues, they should just forget about those unnecessary finishings that do handicap their brand. In my own opinion, as always.


SGP:551 - 85 points.

Tullibardine 24 yo 1993/2018 (52%, Claxton's, hogshead, 273 bottles)


Colour: white wine. Nose: of course it's very similar, what did you expect? Now it's also got a tenser, more herbal side, which we could almost call 'mezcally'. I'm even finding lovage and Maggi (wouldn't that be wheat proteins?) With water: same as the others. Tapioca, bread, porridge, oatcakes… Mouth (neat): same as the others, just bigger, and perhaps a tad dirtier, but what would Tully be without a certain amount of dirtiness? But please note that we haven't been mentioning gym socks or baby vomit for ages when tasting Tullibardine, and no I won't regret that. With water: same as the others again. Finish: same. Perhaps a salty touch that wasn't in the others? Some drying sawdust too, but shh!, that's just between us. Comments: very good, but maybe will this sawdust in the finish cost this one a lot of points. Say one.


SGP:451 - 84 points.

All right, let's have one official. But a rare older one…

Tullibardine 21 yo 1970 (45%, OB, +/-1991)
That's right, this baby isn't easy to find, but it could be that the whisky's totally insane and integrally off-the-tracks, let's see… Now who's seen this bottling before? Answer on postcard please… Colour: gold. Nose: what-is-this? The good news is that it's totally surreal, and different from any other malt whisky known to civilised people much as you and me. Well, you for sure. Old fir liqueurs, angelica, beetroot, green bananas, plantain, some sweeter vegetables (sweet potatoes? Marrow?), then some resins, cellulosic varnish, then more earth, which is just very nice… Well, nutshell, this is intriguingly seductive (oh, S.!) Mouth: what? Another world, between Unicum, Jägermeister and English gravy, with a dollop of chestnut purée and a smidgen of mead. I cannot think of any other Scotch whisky that would be even remotely akin to this one. It's even excellent, but it would totally lose any contemporary taster. What is this!? Finish: medium, and extremely sappy. Unrecognisable very old wines, and surely pre-war fir liqueurs. Comments: it's fantastic to be able to try this, for it's so different, but frankly, it's almost impossible to score it. A tomato amongst apples.


SGP:551 - 82 points (like).