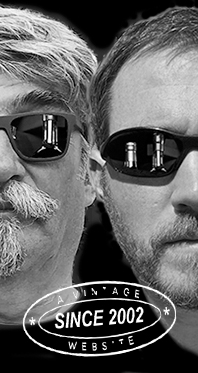 Home
Thousands of tastings,
all the music,
all the rambligs
and all the fun
(hopefully!)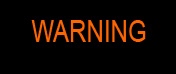 Whiskyfun.com
Guaranteed ad-free
copyright 2002-2017



Funny things from Bruichladdich

Independent ones this time…

Bruichladdich 12 yo 2005/2017 (48.4%, Douglas Laing, Old Particular, cask #11830, 276 bottles)


Old Particular, but not particularly old (not too proud of that one)… This baby should stem from the unpeated years, meaning after the former new owners had stopped using lightly peated malt. Colour: gold. Nose: those batches have become really very splendid, textbook creamy yet fresh malt with a very faint phenolic background, hardly noticeable if you do not give it all your attention. Wee whiffs of shoe polish. Love it. Mouth (neat): ho-ho, this is actually very phenolic, which is a tad puzzling as it doesn't quite taste like 'classic' Laddie. I'm finding some camphor, some menthol, some cigar smoke, more waxes and indeed shoe polish, olive oil, melons and oranges, a drop of some kind of sweetened mustard, and surely a certain fatness – its fatter than the 'usual' Bruichladdich. Finish: long, with some cholophilly notes this time. Green tobacco, mint... Comments: some kind of experimental Laddie? Is there some PC inside? I'm finding this baby extremely good.


SGP:463 - 88 points.

Bruichladdich 6 yo (55.9%, Dramfool, bloodtub, cask #4091, 2017)
The owners always told us that these bloodtubs were **** in the *** to use, since they were leaking like ****. But we've tried several brilliant ones; I suppose you can't have it both ways (which, in my opinion, should be the whisky industry's main motto!) Colour: gold. Not a sherry bloodtub, the whisky would be black. Nose: bizarrely, it is straighter and cleaner than the 2005, more on the typical 'vanilla-ed coastal melons', although there would be several tinier notes arising, especially small berries, blueberries, service-berries… That's funny and interesting, reminding us of many a white Alsatian eau-de-vie. With water: rather more vanilla, but it's all kind of natural. Other than that, small berries abound… Mouth (neat): fat, creamy, and yet extraordinarily melony. There's always melon in Bruichladdich, but this has more melon than melon. Didn't I make my point? With water: you bet! But it's rather going towards melon syrup. Citron liqueur too (check the Corsicans'). Finish: long, immensely fruity, becoming a tad more citrusy. So citrons over melons… Comments: huge fruitiness in this small baby. A shame that bloodtubs are/were so small…


SGP:741 - 89 points.

Bruichladdich 15 yo 2002/2017 (57.1%, North Star Spirits, 264 bottles)


This one was matured in French oak casks from coopers Radoux. As a matter of fact, I used to be well acquainted with Radoux twenty years ago – how time flies. Colour: gold. Nose: rather classic Bruichladdich this time, pretty gentler despite this medicinal oakiness. In fact, it's pretty bandage-y. Whiffs of broken branches, also green tea. Even the melons are green. With water: iodine, Band-aids, and artisanal ointments made by some ex-London left-wing herbalist on the remotest Hebridean island there is. Mouth: you feel the oak for sure, but it's extremely well integrated, without any dull vanillaness, and would rather impart medicinal notes yet again, before more citrons (ah!) and indeed, blueberries would chime in. Touches of Fanta Lemon (with apologies to the bottlers, the distillers, and everyone on Islay and in Scotland). With water: do not add too much water! As often with very active wood, water destabilises the whisky a bit. Finish: rather long, and pretty herbal. Good mentholy oak from Radoux'. Comments: another one that was very different. And likeable, provided you keep an open mind…


SGP:461 - 87 points.

Perhaps a last one from a few years ago…

Bruichladdich 17 yo 1990/2007 (57.9%, Riegger's Selection, cask #34)
So Jim Beam Brands/Invergordon's distillate this time. Not sure anyone did any finishing on it. Colour: pale gold. Nose: natural Bruichladdich as we remembered it. Rather grassy and branche-y, with just a little vanilla, and notes of green pears and apples, then plaster and aspirin. With water: gets barley-y. Mouth (neat): rather solid fruity malt whisky, but there is quite a lot of bubblegum in the background, as well as something rose-y. Could that be perfume? With water: two-step development, first appropriate fruity notes (pears, melons, apples), then this aspirin… Finish: medium, chalky. Chalked fruits? Eaux-de-vie? Comments: rather one of the good ones, seriously. Never been a huge fan of those vintages at Bruichladdich.


SGP: - 82 points.