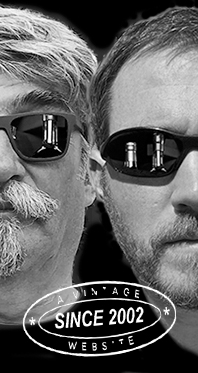 Home
Thousands of tastings,
all the music,
all the rambligs
and all the fun
(hopefully!)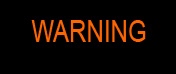 Whiskyfun.com
Guaranteed ad-free
copyright 2002-2017



That is to say whiskies that are not Scottish. You say that's 1980 thinking? You may be right…

Mackmyra 'Mack' (40%, OB, Sweden, +/-2018)


Found this little NAS in a French supermarket (rather high-brow, called Monoprix). The name reminds me of that joke about a vatting of Mackymra and Kavalan called… ahem. Yeah, or Talisker and Oban, right. And there's a funny sticker on the bottle that mentions both a 'Climate Friendly Distillery' and a 'Gravity Distillery'. Very boho… Colour: pale gold. Nose: pear eau-de-vie matured in oak, with a little vanillin thrown in for good measure – together with a few drops of IPA. Absolutely not unpleasant, just pretty light. Mouth: indeed, pretty light, starting well, in a very IPA-y way, I would say. Sweeter hops, cake, some pepper from the oak, touches of cinnamon, and always quite some pears. Finish: a little short, but indeed, quite pleasant, simple, a tad too oak-forward for me but still fine. Comments: some friends from Zlatanland had been kind of warning me, but frankly, I think this is a fine – albeit a tad boho-y – dram.


SGP:431 - 78 points.

Lac'Holl 8 yo (42%, OB, France, Alsace, lot #1217, 2017)


Gilbert Holl in Ribeauvillé is the pioneer of Alsatian whisky. Like most, if not all whiskymakers in Mittelleuropa, he's mainly making eau-de-vie and also uses his still(s) to make whisky from time to time, which is why most are a little too thin and too fruity. He's also a brewer! Colour: white wine. Nose: indeed, rather noses like if it was some kind of service berry spirit, or holly, or perhaps even easy tequila mixto, or Schweppes, or some kind of gin… but not quite whisky! Not that this is unpleasant, mind you, it's just a different spirit, even if grains have been used. Mouth: sweet, a tad soapy and gingery, then peppery, a tad hard. Cloves, caraway, ginger, bitter oranges, cologne… Finish: medium, on the same notes, more or less. Comments: really not too sure. But the output is very low, so little harm was done to mankind.


SGP:630 - 45 points.

Lac'Holl 15 yo (42%, OB, France, Alsace, lot #0917, 2017)
Same label, different age. The age statement's located on the back label. Oh and Mr. Holl started to make whisky in 1993! Colour: straw. Nose: very similar, just a tad more buttery and vanilla-ed, and with a little less 'gin'. Mouth: a little difficult again, with this soap and ginger combo that's not obligatorily 'a pleasure to sip'. Notes of ale. Finish: medium, with more soapy elements. Comments: I think I liked the younger sibling a little better, for it was a little fresher.
SGP:530 - 40 points.

Millstone 2013/2016 (52.56%, OB, Zuidam, Netherlands, peated, PX, cask #2627, 334 bottles)


We've already tried some rather fantastic Millstones by Zuidam, but this young monster could be, well, monstrous… Colour: reddish amber. Nose: well well well, it's peated PX, and I like it, while in theory, I shouldn't. Fig bread forgotten in the oven, blood oranges, some kind of earthy caraways, burnt raisins, more figs especially dried ones, and above everything, two tons of gingerbread. With water: vegetal earth, pumpernickel, two drops of used engine oil. Make that Veedol. Mouth (neat): a tad extreme, but indeed I like it. Some kind of smoked gingerbread covered with liquorice and burnt raisins and figs. A tad thick(ish) but PX is PX (well said, S.) With water: gets very cake-y and once again, gingerbready. Finish: long, rather on chestnut honey, with some ginger. Comments: like when you watch a movie with Vin Diesel and you end up enjoying it. Except that I feel no shame this time.


SGP:654 - 85 points.

Amrut (61.4%, Blackadder, Raw Cask, India, bourbon cask, cask #BA24-2016, 172 bottles, 2016)


We've already tried a few excellent Amruts by Blackadder. Colour: light gold. Nose: a creamy vanilla and some ripe small berries, plus some white chocolate and a rather delicate coconutty side (while coconut may also kill a nose when in excess, as we're seeing more and more often). With water: more of all that, plus a welcome earthy barleyness. Some absent-minded taster could believe this is a blend of ex-bourbon Arran and Bruichladdich. Mouth: very good, almost Scottishly barley-y at first, getting then more tropical, mostly on papayas. But it's very strong. With water: very good, more citrusy this time, which is exactly what we were expecting. Tangerines and papayas. Finish: medium, with a wee mentholy side. Comments: just wondering if Blackadder did buy new fillings, and whether this was aged in Bangalore or not. High quality malt whisky.


SGP:541 - 86 points.

Yamazaki 'Distiller's Reserve' (43%, OB, Japan, +/-2017)


The NAS with '1923' in big figures on the neck label, and a high price (65 to 90€ in France). Colour: light gold. Nose: vanilla and rosehip tea (mizunara?), plus a little sawdust, then custard and a little sour dough and fresh croissants. And sandalwood. Not unpleasant, just not very deep. Mouth: seriously, it's good whisky, no doubt about that. Oranges, papayas again, a feeling of Fanta and Schweppes, then rather a lot of coconut, from some active oak I suppose. The strength works well. Finish: medium, a tad oaky perhaps, but otherwise nicely mentholy and eucalyptussy (I know). Sawdust and cinnamon in the aftertaste. Comments: a rather good surprise, this not just oak-flavoured baby whisky. Not quite on par with the totally stunning 'Age Unknown' from the late 1980s (WF 94), but indeed age unknown and age undisclosed aren't exactly the same thing.


SGP:551 - 81 points.

Kavalan 'ex-bourbon-oak' (46%, OB, Taiwan, +/-2017)
Colour: straw. Nose: simple and perfect. Oranges, vanilla, a little earth, and little pastry, some barley, some sweet ale, a touch of mango. Ultra-classic ex-bourbon maturation, flawless if not totally mindboggling. Mouth: very good, I think. Once again, it's pretty simple, but everything falls into place, oranges, vanilla, mangos, maracuja, marzipan, frangipani… Indeed, very good. Finish: medium, fresh, not too bourbon, excellently mastered. Comments: I wasn't ready to go this high – and indeed there's no age-statement, not even some cryptic codes that I could see - but I can't think of anyone who'd dislike this very perfect vatting. Single casks are one thing, but doing this kind of vatting is a more difficult game. Success!


SGP:641 - 87 points.

Lost Spirits 'Bohemian Bonfire' (59%, OB, USA, French oak, +/-2017)


We've tried several 'lost spirits' already (abominations, leviathans, calafias, umamis, pumas…) and always thought they were funny, and never, ever 'bad'. Sometimes disturbing or even upsetting, sometimes disrupting (disruptive whiskies, any industry people' grail!) … Well not too sure about his very one, and the way they're making it remains a tad unclear as I'm not ready to spend two hours reading 'the Web'… But let us see if it's very 'flash' or not. Colour: pale gold. Nose: love these noses that some people dislike. Bread, oak, pepper, ginger, agave, allspice… no, indeed, agave, I'd swear there is some mezcal inside! Now I wouldn't bet on that… With water: wonderful nose! Lemony mezcal and various distilled herbs. Mouth (neat): we've left whisky territories. Soap, ginger, toasts, oatcakes, oregano, rubber, lemon, perhaps even a little garlic, parsley, maître d'hôtel butter… This is rather insane, in fact. With water: no no no, too much soap! Finish: rather long, spicy. Ginger liqueur. Comments: absolutely adored the nose, really, but the soapiness on the palate is really 'too much'. In my book. But these lost spirits will always make us laugh, which is always good.


SGP:461 - 78 points.

No last-minute dram after that one, this is it!