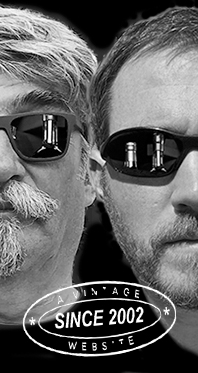 Home
Thousands of tastings,
all the music,
all the rambligs
and all the fun
(hopefully!)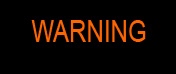 Whiskyfun.com
Guaranteed ad-free
copyright 2002-2017



---

Angus's Corner
From our casual Scottish correspondent
and guest taster Angus MacRaild
Further mixed pairs
Another assortment of random duos. A rather mixed bag of results this time around. A couple of blends to kick off...

Spica 20 yo 1997/2018 (45.2%, North Star, Blended Scotch Whisky, 1000 bottles)
Colour: amber. Nose: This feels like rather a high malt content with these nice notes of Christmas cake, apple compote, liquorice and prune jelly. Also some figs, mulling spice and celery salt. Some greener apple and cider notes come in time along with some sharper wood spices. Mouth: the grain is a little more lively here but there's still a richness and a breadiness which gives a nice sense of roundness and texture. Some oatmeal flapjack, orange marmalade and limoncello. Also some rather biting spiciness, rye bread and cedar wood. Good. Finish: Medium length, with some grainy bite, notes of blood orange, mustard powder and a touch of aniseed. Comments: A simple but perfectly pleasing thing to sip if and when winter ever returns. I liked the roundness that the sherry influence brought to proceedings.
SGP: 441 - 84 points.

Blended Scotch Whisky 1979/2018 (53.3%, Berry Brothers for Royal Mile Whiskies, sherry butt, cask #4, 385 bottles)
Colour: Light amber. Nose: A kind of sooty jam with lots of herbal resins and various types of citrus marmalade. Freshly baked breads as well with castor oil, a relatively fresh leafy quality and a rather lovely earthy, mushroomy aspect. Gets increasingly resinous, herbal and earthy with time. Really quite beautiful. Some touches of mint and eucalyptus with a little hoppy IPA and some cannabis. With water: opens up quite beautifully with many types of honey and pollen, some furniture wax, bay leaves and dried lemon thyme. Some slight notes of medicine as well. Excellent. Mouth: strawberry cough medicine with walnut wine, fir liqueur, angelica root, herbal teas, chamomile and some dry mead. Brown bread, a little dried lavender and menthol tobacco. Surprisingly punchy for the age, and if it's a blend I can't detect any grain whisky. With water: lime oil, a delicate note of natural tar, some bramble liqueur and a scattering of toasted seeds and trail mix. Some cherry bakewell slices and dates also. Finish: Quite long. On seeds, breads, earthy tones, very light waxiness and more herbal cough medicines. A little liquorice and wormwood in the aftertaste. Comments: Not sure this was a technically a blend rather than a blended malt. But, who cares, it's terrific, highly quaffable old whisky.
SGP: 462 - 90 points.

Glenturret 28 yo 1987/2016 (44%, Cadenhead Authentic Collection, bourbon hogshead, 162 bottles)
Colour: white wine. Nose: rather austere but also quite pure at the same time. This profile that reminds of stones, concrete and chalk. Underneath there's lots of of dusty, plain malted barley, some chopped chives and parsley, and something akin to condensed milk sweetness. Quite nice really, it's on the good side of Glenturret's general wackiness. Mouth: some rather punchy notes of grass, slightly petroly as well with sunflower oil, grape must and rye bread. White flowers, aspirin, pebbles, graphite oil and some lanolin. It's good and relatively clean, but it really retains something austere and slightly funky. Something like fermenting lemons in the background. Finish: Decent length. Develops these notes of shoe polish, fabric and lemon wax. Quite big for 44% I'd say. Comments: I find Glenturret to one of these rather idiosyncratic whiskies which, while often a tad bizarre, is also refreshingly humble and never not entertaining. This was a good one.
SGP: 351 - 85 points.

Glenturret 29 yo 1987/2017 (42.1%, Cadenhead Authentic Collection, bourbon hogshead, 150 bottles)


Colour: white wine. Nose: pretty much the same but with more butter, a touch of gravel, some cooking oil and a few handfuls of dry cereals. In time a few more white floral notes and some tart gooseberry. Generally its the same ballpark though. Mouth: milky muesli with some orange peel, cornflour, white bread, nutmeg, flinty smoke, cornflakes and a further porridgey quality. Again similar bit perhaps a bit simpler. Still nice enough though. Finish: A tad shorter and leafier, softer grassy notes, some olive oil, sourdough, white asparagus. Good. Comments: Another perfectly decent and humble wee Glenturret. I don't think these whiskies will win too many accolades but they're fun alternative evening sippers.


SGP: 241 - 83 points.

Cragganmore 1989/2011 (46%, Wemyss Malt, 'Lemon Grove', hogshead, 371 bottles)
Colour: white wine. Nose: rather light at first and indeed lemony. Some pink grapefruit, lemon skins, coal dust, freshly malted barley, a hay loft and some very light waxy and earthy tones in the background. Clean, fresh, simple and pretty classical in style I'd say. In time some limoncello and melon notes emerge. Mouth: candy floss, marshmallows and turmeric with a grinding of green pepper. Vegetable oil, some very light marzipan and oatmeal flapjack. Again, like the nose, the palate is somewhat simple - maybe even a tad boring I have to say. Some plasticine and concrete emerge as things become globally a bit drier. Finish: Not the longest. All on face cream, cloves, various cooking oils and a touch of hay. Comments: All perfectly fine but a tad forgettable if I'm honest.


SGP: 351 - 79 points

(I did like it a little better back in 2011, with WF 84 - for once -Serge.)

Cragganmore 27 yo 1989/2016 (51.6%, Whisky Agency for Art Taiwan & The Drunken Master 'World Bar Tour', hogshead, 239 bottles)
Colour: light amber. Nose: quite a different world from the Weymss. This is all on sweet pastry, polished hardwoods, some dark fruits, toasted brioche, buttery croissant, sultanas and some light mechanical oils - an oily old bike chain. Develops a leaner and slightly drier side with notes of putty and wood spice. Very satisfying. With water: light notes of tobacco, molasses, wild strawberry and pomegranate liqueur. Mouth: quite rich with lots of of leafy and milk chocolate notes, golden syrup, a hint of truffle oil and some treacle sponge cake. Ginger biscuits, cinnamon and a little marzipan. With water: fruit cake, maraschino, shortbread, butterscotch and darjeeling tea. Finish: Good length, all on soft spices, breads, quince, leafy tobacco notes and a little plum sauce. Comments: Sold and very quaffable Cragganmore. A good selection from our Taiwanese friends.
SGP: 541 - 87 points.

Strathmill 21 yo 1990/2012 (54.4%, Duncan Taylor 'Dimensions', cask #4248, 280 bottles)
Colour: amber. Nose: ooft, it's one of those sherry casks that seems to have previously held bovril or oxtail soup with a residual hint of natural gas. A dense and rather flabby sherry, lots of bicycle inner tube, slightly off prune juice and something akin to sour leather. Not sure this is the cleanest sherry really... some stale mushrooms, distant raspberry jam and a few clods of damp earth. Tricky stuff so far. With water: fresher raspberries now, mint julep, coal hearth, soot and some old wine cellars. Water seems to do the trick. Mouth: not so funky as on the nose, which is undoubtedly good news. Instead there's quite a bit of earth, damp tobacco leaf, red fruit jams, more meaty tones but in this instance they're more towards cured meats and heavy dark beers. Black coffee, stout, maraschino cherry liqueur and a touch of metal polish. With water: all rather good and classical now. A lively and lean mix of earthy, fruity and meaty sherry. Finish: Medium length and all on light notes of lamp oil, hessian, aged calvados, raisiny sweet sherry and balsamic. Comments: Well, that was touch and go to start with. Thankfully water and time seemed to clean things up nicely. I'm not sure how much the distillate character of Strathmill had to say amongst all this but it's a fun wee bottling all the same. I'd avoid the nose though, just pour into a tumbler with a dollop of water and watch Planet Earth II.
SGP: 561 - 82 points.

Strathmill 11 yo 1980/1992 (60.6%, Cadenhead Authentic Collection)
This one looks like we'll have an uninterrupted view of the distillery character of Strathmill - whatever that may be... Colour: white wine. Nose: tough! Lots of plastic, chalk, clay, plasticine, ink, newspaper. Pretty austere really. Some sunflower seeds and a drop of sesame oil, then a little tang of mint and wax. But generally it's rather brutal. Let's go directly to the water... With water: a few geraniums emerge alongside this sort of greenhouse note. Aside from that there's brake fluid, WD40 and some kind of generic 'kitchen grease'. Mouth: it's one of these slightly bizarre and unusual high strength things that Cadenhead seemed to specialise in during the early 1990s (alongside many legendary bottlings as well), it seems to be very much a style of these blending factory malts during the era of the whisky loch. It's all on plastic, sour apples, silage, cardboard, old chip oil and printer paper. Weird, difficult and pretty hot. Not hugely flawed, just a struggle. With water: getting more sour now, more cardboardy and even a tad on the rancid side. Finish: mercifully brief. Lingering vegetable notes, something like baked courgette. Comments: I had hopes that this one might be a nice alternative to the Duncan Taylor, but it's really pretty naff I am sorry to report.
SGP: 241 - 64 points.

| | | |
| --- | --- | --- |
| | Those Strathmills were a bit of a struggle. Let's try to find some (theoretically) more enjoyable drams to finish up... | |

Bruichladdich 8 yo 2009/2018 (50%, OB 'The Organic', bourbon)
According to Bruichladdich's website this one is made entirely from organic barley grown at the Mid Coul farms in Dalcross outside Inverness. Apparently it has to take its turn in a seven year crop rotation that includes cattle, sheep and other crops. Rather cool I think. Colour: Straw. Nose: a lean and buttery sweetness from the first fill bourbon casks initially but underneath quite a bit of lemon peel, sea air, citrus marmalades and some trodden greenery such as smooshed dandelions and dock leafs. Grassy olive oil, a clean, pure and slightly dusty maltiness and gentle farminess in the background. Lots of crushed oatcakes and hay as well. Really excellent I think. With water: lots of rather brittle but fragrant minerality: beach pebbles, flints, chalk and sandalwood. And many more cereal and citrus aspects. Mouth: barley sugar, lemon barley water and a surprisingly saline edge that alludes to brine and raw sea water. More sweetness after this, some vanilla cream, sweetened mascarpone, a tiny flicker of ointment and lamp oil. With water: this seesaw between sweet and dry continues. More gristy, punchly maltiness alongside notes of sherbet, vanilla ice cream and light earthiness. Finish: long, lemony, earthy, malty, slightly sooty, salty and extremely crisp. Comments: I really love that these contemporary Bruichladdichs manage to manifest so much character and flavour at a younger age and largely without any peat. It's really excellent whisky. Give these batches a couple more years and they should easily be exceeding 90 points I think.
SPG: 552 - 89 points.

Bruichladdich 12 yo 2005/2018 (62.0%, Scotch Malt Whisky Society, 'Punchy, wacky, ashy!', #23.74, first fill barrel. 221 bottles)
Colour: White wine. Nose: There is something undeniably distinctive about these 'new' vintages of Bruichladdich - especially now that they are starting to get into a more mature stride. There is a real grubby, greasy kind of coastal/farmy quality to this one. Overlaid with a creamy vanilla aspect from the cask and then subtle notes of cornflakes, mashed potato, cider apples, chives and wholegrain mustard. There's also a medical aspect, curious notes of dental floss, very light antiseptic and a big, gravelly, bruising, sooty minerality. With water: lots of white flowers, flints, beach sand, sea salt and a background hint of olive oil. Still a beast. Mouth: A mouthful of crushed nettles, grass liqueur, Tequila blanco, concrete, chalk, lime juice, wax and crushed aspirin in lemon juice. Totally crazy, rather immense distillate. Almost goes to war with you without provocation. I rather love it. With water: coal tar soap, lanolin, fabric, smouldering sandalwood, juniper and hessian. Immensely characterful distillate. Finish: Long, thick, farmy, oily, salty, ink, chalk, lime rind - superb! Comments: I love a lot of what Bruichladdich do, but I would like to see them put out more totally naked, pure, potent bottlings such as this. It's undoubtedly one of the most characterful distillates still made in Scotland. Great selection by the SMWS. I suspect it may be too brutal for some people, but for fans of raw, unbridled, distillate-derived personality in their whiskies, you could do a lot worse.
SGP: 472 - 90 points.

| | | |
| --- | --- | --- |
| | Finally to Campbeltown... | |

Campbeltown Blended Malt 4 yo 2014/2018 (57%, North Star Spirits, two refill hogsheads, 726 bottles)
Colour: white wine. Nose: there is youth but it's not 'uncouth' (oh please!). Lots of crab sticks, preserved lemons, beach foam, hot grist, salt n vinegar crisps and some pretty lively medicinal notes in the background. Green peppercorns in brine and a little earthy peat. With water: saline, greasy, oily, fat and glistening with notes of raw shellfish, paint and hot mashtuns. Mouth: the youth doesn't bite too sharply. There is a glimmer of something slightly greasy and yeasty but it's pretty well wrapped up in more salty, fish n chip notes, fishing nets, light tarriness, diesel fumes and farmyard notes. Some silage and damp hay. There's also some notes of black olives which I quite like. With water: pear eau de vie with honeyed porridge, coal dust and taramasalata. A wee dusting of hot smoked paprika as well. Finish: pretty long and hot. Lots of aspirin, burned leaves, smoky grist, charred lemon chunks on a BBQ and some peppered mackerel. Comments: It's pretty good for 4 year old whisky and what's charming about it is that it possesses a clear 'Campbeltown' style, which I think such bottlings should do. The ideal whisky for doing your accounts, or processing a divorce, or when you're marooned at sea etc...


SGP: 363 - 85 points.

Glen Scotia 16 yo 2001/2018 (53.1%, Scotch Malt Whisky Society, 'A masculine enigma', #93.90, refill hogshead, 175 bottles)


Colour: White wine. Nose: Lightly ashy with lots of chalk, aspirin, medicine and barnacle encrusted rocks. Treads this rather wonderful tightrope between coastal and farmyard aspects that many of these modern, lightly peated Scotias seem to balance. Lemon drops, hessian, old rope, creel net, cough medicine and some dried seaweed. With water: all on preserved lemons, sea water and fabric softener now. A gravelly smokiness and a warw bowl of kedgeree. Mouth: Ointment, gauze, lemon cough drops, smoked wax, kippers, BBQ sauce, bonfire smoke and peat ash. Rather straightforward but fulsome, clean and characterful; absent is the old Glen Scotia cheesiness. Salted fish and beach pebbles with a little cow hide and farmyard funk. With water: carbon paper, ink, lime juice, cullen skink and a rather wonderful, mechanical oiliness - tractor-esque even. Finish: Long, earthy, sooty, smoked hay and a fermentary note of cider apples and sourdough starter with lemon juice. Comments: Glen Scotia is another distillery to watch these days if you ask me. I still find the official releases a little unlikely, but when you find these totally untampered with, pure examples from the indys then it's really a top class distillate.


SGP: 475 - 89 points.