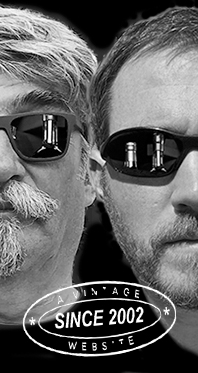 Home
Thousands of tastings,
all the music,
all the rambligs
and all the fun
(hopefully!)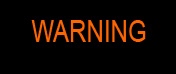 Whiskyfun.com
Guaranteed ad-free
copyright 2002-2017



---

Angus's Corner
From our casual Scottish correspondent
and guest taster Angus MacRaild

Glen Garioch:
A Wee Vertical
I like Glen Garioch. Let's have five of them in reverse order of vintage.

Glen Garioch 20 yo 1995/2016 (61.7%, Berry Bros, Hogshead, cask# 141)


Probably doesn't make sense to kick off with the strongest one but hey ho... Colour: Light gold. Nose: Salted peanuts galore. And peanut brittle to boot. Goes on with trampled leaves, hay loft, trail mix and a nice touch of milk chocolate. An outdoorsy malt. A little golden syrup and fresh butter on toast. Excellent. With water: some marzipan, a drop of creme de menthe, coal dust and perhaps a few milk bottle sweeties. Mouth: Hot at first, understandably. Also quite stony and flinty with some notes of aspirin and ink before it eases into more of these straw and earthy notes not dissimilar to the nose. A few white flowers and a little light farmyard and wax. With water: becomes very nicely honeyed with water. Some light green fruits, cut grass, chalk and a little lime zest. Very nice. Finish: Good length, slightly meaty and with plenty fresh barley, barley sugar and lemon oil. Comments: A solid start. These early-mid 1990s Glen Gariochs were very characterful whiskies it seems. Many are real gems.

SGP: 442 - 87 points.

Glen Garioch 20 yo 1993/2014 (58.2%, The First Editions, Refill Hogshead, 241 bottles)
From a series by Hunter Laing. Colour: Light gold. Nose: This one is a little more austere. Towards cooked asparagus and a dusty earthiness. But then a treacle note begins to emerge, along with soot and a light hessian quality. Also more of these quite distinctive hay loft or bailed hay aromas that seem to pervade these 1990s Glen Gariochs. An elegant, dry farminess I suppose. With water: Light garden fruits, flowers and runny honey. A bit more straightforward perhaps. Mouth: Some white fruit syrups, olive oil, white chocolate, green pepper, a little oaky spice and a savoury tea cake flavour. Gets slightly floral as well with time and there's just a wink of parma violets in the background, although it's a perfectly pleasant manifestation of that often tricksy characteristic. With water: becomes more buttery and more biscuity. A bit more white chocolate, shortbread, an oatcake or two and some muesli. Finish: Long, slightly minty, some white stone fruits, orange drops and a touch of cough medicine. Comments: Another solid example, although I preferred the Berry's a notch more.
SGP: 332 - 85 points.

Glen Garioch 23 yo 1990/2014 (57.2%, A.D. Rattray for Alba Import Germany, cask# 7946)
Colour: Light gold. Nose: This one is greener and more expressive. Tulips, grass, nectarines, a little cigar ash, hessian, lamp oil, light wax and coal hearths. It's also a little more herbal than the others with notes of mint tea, sage and white pepper. With water: camphor, sunflower oil, minerals and lemon peel. Mouth: Beautifully elegant farmyness, soft waxes, tea tree oil, eucalyptus, hessian, camphor, tinned fruit syrups and a stony mineral aspect. Quite excellent! With water: a soft earthiness with green tea, lemon oil, soot and some orange bitters. A keen wood spice note as well. Finish: Long and again with this hay quality, dried grass, some rope and hessian, olive oil and a little twist of lemon keeping things fresh. Comments: Excellent! My favourite so far, it just has a little more character and complexity that the other two.
SGP: 442 - 89 points.

Glen Garioch 1973/1987 (57.5%, Scotch Malt Whisky Society, #19.2)
Colour: Gold. Another galaxy! A whole farmyard, burning peat embers, layers of dense medicinal complexities, waxes, minerals, hessian, cow sheds, tool boxes... Gah! Stunning. All these more subtle aromas beneath of smoked cereals, flints, seed oils, wood ash, sheep wool and iodine. Totally mesmerising. It's really a Brora on holiday; quite distinct from the style of the 1975s that followed a couple of years later. With water: attains a kind of medicinal purity with hospital corridors, gauze and mercurochrome. On top of a blade like peat and some citrons. Also beautifully, nervously salty. Mouth: I really should call the anti-maltoporn brigade for this one. Many types of wax, soot, hessian, barley sugar, peat oils, medicines... you name it! With water: It's still Brora! Huge, dense, muscular, layered farmyard and peat aspects. Totally magnificent and certainly censored from here on out. Finish: Censored! Comments: I'm totally surprised. There were many old glories (Glen Glories?) from the peated Garioch era. This one is something of a masterpiece in my opinion.
SGP: 477 - 95 points.

| | | |
| --- | --- | --- |
| | Not sure it really makes much sense to continue, but what the hell... | |

Glen Garioch 21 yo 1970 (43%, OB)
I feel this may be unfair, even on this high pedigree wee baby... Colour: Gold. Nose: Understandably this is much lighter, rather oily and a little shy at first. A little honey, some wax and behind it something like smoked linen and also a touch of stale barley. Rather unlikely and slightly scary. Mouth: Gah! Soap (are we allowed to use crying emoticons on Whiskyfun Serge?) The blight of Glen Garioch has returned. We're paying dearly for that 1973. Sour milk, fairy liquid, grit, molten plastic. Urgh. I can't continue I'm afraid, soap in whisky is my ultimate kryptonite. Finish: Mercifully brief. Comments: What a shame. I wonder if it was my sample but, somehow I doubt it (although if anyone has different experiences with this bottling please let me know). I've had more than a few older Glen Gariochs that have exhibited the same soapiness. So interesting that the character was already appearing back in the peated era. I suppose a true Glen Garioch session wouldn't be complete without a nod to the soap. Still, that 1973 though...!


SGP: 220 - 49 points.