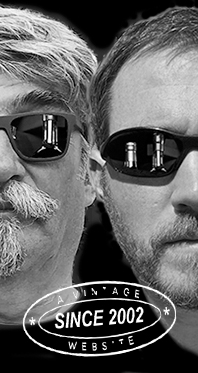 Home
Thousands of tastings,
all the music,
all the rambligs
and all the fun
(hopefully!)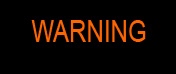 Whiskyfun.com
Guaranteed ad-free
copyright 2002-2017



Glenallachie. I mean, The GlenAllachie

A little name until rather recently, but since it's just been Glendronised, we're seeing more of it around, both officials and indies. Oh by the way, that would rather be The GlenAllachie from now on (which reminds me a bit of Aesop's Frog and Ox…) And let's hope some hyperactive wood/wine has not been used, as you know the saying, 'those who live by the oak shall die by the oak! (what what what?)

GlenAllachie 12 yo (46%, OB, 2018)


I'll spare you the The. The old official 12 from the 1980s was weak, in my opinion, but I haven't tasted it since a long, long time. The older new Glenallachie 'Distillery Edition' from last year was really fine (WF 80). Colour: pale gold. Nose: it's really down to earth, so to speak, with some clay, even mud, crushed grains, aspirin tablets, mown grass, raw barley, and notes of rainwater. A little paraffin as well, lemon peel, fresh hazelnuts and almonds… In short, it feels very natural and not tampered with at all (not flavoured with quick sherry or active wood). Now there is a little vanilla coming through after ten minutes, but you'll find that in most whiskies, won't you. Mouth: very good, potent, 'natural' again, on some kind of mineral barley, fresh bread, bitters, touches of artichoke, and something slightly Aperol-y. No prosecco please, thank you. Finish: rather long, on just the same flavours. I do enjoy this mineral grassiness. Seville oranges in the aftertaste, a little bitter oak. Comments: I do like this, well, this naturality. No obvious quick sherriness in the way!


SGP:361 – 81 points.

Perhaps an older one at low strength…

Glenallachie 21 yo 1996/2017 (43%, Signatory Vintage, hogshead, cask #5266)


I may have written before that I always enjoyed this very approachable series. Don't we all remember the cheap Port Ellens and Broras within? Colour: white wine. Nose: porridge and apple juice, that's what we've been expecting and that's what we're getting. As well as concrete, earth, gravel, and raw malt. Perhaps hints of that old Scottish jacket that's seen many walks and even more rains. Mouth: very good! Pure raw malt whisky, very grassy and gravely, with a bitter/biting side that's close to that of the new official 12. This style will never help you convince your mother-in-law (the one that's on Drambuie), but it just rocks. Finish: long, very grassy, pretty austere, bitterish, with a lemony signature. Well, that would rather be lemon peel yet again. Comments: same style, same ballpark, this one's just a tad more difficult – but it's also older.


SGP:361 – 81 points.

Glenallachie 25 yo 1992/2018 (50.6%, Douglas Laing, Old Particular, refill barrel, cask # DL 12397, 206 bottles)


Looks very pale as well, not sure anyone ever poured Glenallachie into some high-end sherry wood… Colour: straw. Nose: we're well in the same family (of aromas), but this one's a little brighter and fruitier, with more grapefruits and kiwis beyond the expected mineral/grassy combo. Wee touches of cake as well. With water: ah more vanilla, easy aromas, sponge cake, biscuits, shortbread… Good use of water, me says. Mouth (neat): punchy, malty, with notes of lemon cake, and more lemon cake, and even more lemon cake. On top of them, this bitterish grassiness again. Unsweetened green Chartreuse, perhaps, I would love to be able to try that one day, even if I'm sure that would just strip our oesophagus (and make holes in our shoes). With water: once again, it gets easier, rounder, with some sweet green tea, cakes… And hints of green raw chocolate, that crazy thing that Parisians are so found of these days. Finish: rather long, malty, cake-y, very good. Jaffa cake. Comments: just all good.


SGP:451 - 84 points.

Oh well, since we've also got the new 18 OB…

GlenAllachie 18 yo (46%, OB, 2018)
Colour: gold. Nose: oh this is different, much rounder than the 12, and rather more on tinned peaches, pear cake, dried papayas, ginger cookies, some kind of not-too-sweet honey, perhaps even a drop of mead… It partly reminds me of those wonderful older Glenallachies that some indies were having around eight years ago (Whisky Agency and compadres). Great touches of walnut-like sherry too, Ovaltine… Mouth: I'm afraid it's a little more difficult, grassy, bitter, slightly sour, gingery, leafy… Some oak spices, sucking tobacco leaves… Well, once thing they couldn't add to the label is the killing word 'smooth'. Finish: long, but rather very bitter. Bitter oranges, old walnuts, grape pips, new oak. Curious about the layer of 'wood treatment' they've added to these batches, which should have been rounder and fresher, according to the lovely nose. Comments: quite good, but I was expecting more complexity, and less bitter/spicy rawness. I liked the 12 a little better, as it appears.


SGP:361 - 79 points.