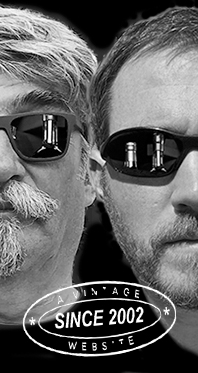 Home
Thousands of tastings,
all the music,
all the rambligs
and all the fun
(hopefully!)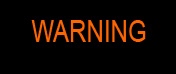 Whiskyfun.com
Guaranteed ad-free
copyright 2002-2017



Glentauchers on the tasting table

Because there's quite a lot these days. Not a big name but chatting circles know them well and do enjoy these fruity malt whiskies…

Glentauchers 1997/2016 (43%, Gordon & MacPhail, licensed bottling)


In fact these Glentauchers are quasi-official bottlings. Colour: light gold. Nose: pears and peaches and crushed barley at first nosing, then a maltier side, some mushrooms, and a growing bready side that would come together with notes of grated coconut. Hints of lovage and even soy sauce, for even more complexity. Some better writers would call this one 'intriguing'. Mouth: starts right with these coconuts, then we rather have sour beers and bread dough, leaven, obvious notes of artisanal cider, and some kind of slightly sour vanilla cream. The beer keeps the lead here, at times you would think this is distilled lager. Finish: medium, rather dry and pretty spicy. Ginger. Comments: not a huge fan of this dry baby, earlier 'semi-official' Glentauchers by G&M have been much more to my liking, such as the 1994/2012.


SGP:351 - 76 points.

G&M, the floor is still yours…

Glentauchers 2003/2017 (55.6%, Gordon & MacPhail, Cask Strength, refill sherry, casks # 650-652)


More oomph to be expected from this one, I suppose… Colour: full gold. Nose: totally butterscotchy (yeah I know), and ridden with roasted raisins and peanuts. Sesame paste, halva, dark turron, chocolate, and, dare I add, Nutella. Bwah bwah bwah bwah bwah… With water: perfect! Oyster mushrooms, morels, humus, garden peat, chocolate, and soy sauce. Got to love water… Mouth (neat): liquid raisin cake, really. Raisins, figs, prunes, and more raisins. It's almost moscatelly, should that word exist. With water: once again, water improves it mucho, although that heavy raisiny side remains there. A truckload of figs and much more malt. Finish: long, almost heavy, raisiny, and rather more tobacco-ish. As very often, more bitter oranges in the aftertaste. Comments: quite a beastly Glentauchers. Make sure that you've got your Vittel/Highland Spring/Evian/Glenlivet on the side. Or any waters, but remember that the kind of water you're using is of utmost importance. Yes, really.


SGP:561 - 85 points.

Glentauchers 14 yo 2002/2016 (45.8%, The Single Cask, Singapore, cask # 15827)


Apparently and according to the excellent folks at Master of Malt, this baby was named best single cask single malt Scotch whisky 11 to 15 years in some kind of bible. But doesn't God move in mysterious ways… Colour: straw. Nose: it's true that it's nice. A fresh Speysider, with ripe kiwis, some barley water, white chocolate, muesli, dandelions, lilies of the valley, and a spoonful of acacia honey. You got it, it's pretty floral. Mouth: good creamy barley-y arrival, then more green tea, some slightly green tannins, and a fair amount of malted barley. Green apples and a pinhead of soft curry powder, perhaps. Finish: medium, bready and spicy. Some gingerbread, cinnamon cake and burnt sugar. Rhubarb cake, cloves. Comments: surely very fair, but not totally earth-shattering. The G&M CS may have killed it, actually.


SGP:451 - 81 points.

Glentauchers 7 yo 2009/2016 (62.1%, A.D. Rattray, Cask Collection, bourbon, cask # 900217, 326 bottles)
Another super-young B-list Speysider by some indie. Should we tremble? Some maturity to be found? Colour: white wine. Nose: very ethanoly. Tutti-frutti eau-de-vie running from your still, right after the foreshots/ heads/ Vorlauf/ whatever. Or porridge, vodka, and green apples. With water: no changes, just a lot of saponification happening. So, some soap, which is normal. Mouth (neat): a tad indefinite but super-strong. Touches of bananas and pears, and a whole pack of fruit drops. Or do you know Sugus? They have them in Switzerland… With water: a little more citrus, but otherwise it wouldn't change much once reduced. A fizzy side, perhaps, Fanta etc. Finish: long, fruity, spirity, new-make-y. Comments: rather fine but I'm not totally sure it was totally ready for bottling. As they say in London, our Champagnes are older.


SGP:531 - 74 points.

Glentauchers 1996/2017 (53.9%, Archives, barrel, cask #7324, 211 bottles)


This one should be more mature. Colour: white wine. Nose: what's obvious is that this baby does have some better-defined fruits, around melons this time, greengages, wee plums, plus touches of honey and custard. Not earth-shattering (yet?) but this is a different league indeed. With water: touches of menthol cigarettes and a little oil. Sunflower again? Hessian as well, muesli… Mouth (neat): bonbons aplenty and a whole fruit salad, with a few leaves and soft spices thrown in. Not the most characterful spirit ever, but it's a pleasant tipple so far. With water: good, solid fruity Speysider. No one will remember this one forever, but it would just do its job. Finish: medium on fruit peelings and green tea. Comments: some serious natural middle-of-the-road Speysider.


SGP:551 - 82 points.

Good, we had many more Glentauchers on the table, but I think we need more action and more character. So, a last, much older one, and we'll call this a tasting session, gracias.

Glentauchers-Glenlivet 39 yo 1976/2016 (43.8%, Cadenhead, Single Cask, sherry, 180 bottles)
A higher pedigree, don't you agree? Really curious about this one, which I forgot to taste last year or the year before. Right, I kept it for this kind of situation… Colour: gold. Nose: simply reminds us that time is a key component in the manufacture of Scotch whisky. It all got much more honeyed and cake-y, and smoother as they would have said in a 1970s ad for… well, just any whisky brand. What's superb is the way many tiny aromas are coming out of their dens one after the other, such as roasted chestnuts, various mushrooms, artisan toffee, chicken soups, Zante currants, ripe cigars, massage lotions, humus… You could think of some very old armagnac at times, with these notes of dried prunes. Mouth: it's a little oaky (yesterday's black tea in the teapot) but the cavalry is soon to come to the rescue, with those plums and prunes, oranges, herbal teas, lime tree tea, balsamic honeys, tobacco… It tends to become a little drying though, and that's the tannicity. Not a problem at all, but I guess it was time they bottled this cask. Finish: medium, with some tea and cinnamon. Liquorice tea. Comments: absolutely lovely, for sure, and near perfect, but I'd say the oak was starting to win the battle in the cask. Would it have made it to 40? Phew!


SGP:461 - 88 points.

We have a clear and worthy winner, we're happy.