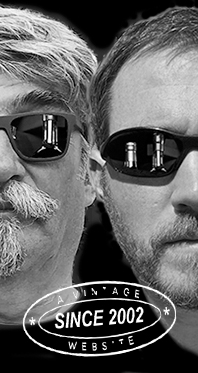 Home
Thousands of tastings,
all the music,
all the rambligs
and all the fun
(hopefully!)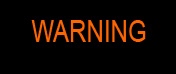 Whiskyfun.com
Guaranteed ad-free
copyright 2002-2017



High-flying old Longmorns for a birthday

All right, it is my birthday today. You see, I'm 38. Right, 48. Well, you may add 10 more years. Indeed, the candles have gotten more expensive than the cake a long time ago, not to mention the whiskies of my age that everyone's now selling for the price of Audi's newest SUV. Having said that, the excellent folks at Gordon & MacPhail have just had the most superb idea ever, which was to issue, right for my birthday (please let Serge dream a little while longer -Ed) two Longmorns that are both very old and yet younger than me. Two twin 1961s, actually, while I was born just one year before. Let's try them today, but first, an even older aperitif if you don't mind, which should make me feel a little younger…

Longmorn Glenlivet 1939 (67°proof, Mayor, Sworder & Co., London)


An amazing old bottle of 'liqueur Scotch whisky', probably bottled in the 1950s, at the unusual strength of 67 UK proof, which was perfectly legal back then. It seems that Mayor Sworder & Co are still active, or at least that they were not too long ago, with an address in Croydon. Colour: dark amber. Nose: so very epitomically old sherried Longmorn, with first these touches of rich raisins as well as strawberry jam, then rather the expected dried figs and dates, and then these funny touches of botrytis that would hint at some old Sauternes than went dry and superbly 'mushroomy'. Roasted pecans covered with a drop of mint sauce, perhaps. The lower strength doesn't feel at all, quite the contrary at this point. Mouth: there is some OBE, but as almost always, it's hard to guess what was there in the first place and what was brought in by bottle ageing. Some strong salted liquorice, some bitterish roasted almonds, many burnt cakes, then various embrocations that would have involved quite a lot of camphor and a good deal of eucalyptus. Typical. Once again, the body's quite big, there are no signs of weakness despite the 67 proof (so roughly 38% AbV.) Finish: as often with very old bottles, the finish is where things may get a little more, say uncertain. In this case, there are very wee touches of soapy cardboard, perhaps, in the back of the back. Other than that, the raisins, albeit drier, are in full form and there's even a little fresh ground pepper left in the aftertaste. Comments: beautiful and moving. Mind you, this was bonded in March of 1939, just six months before the war (Sept. 1939).


SGP:361 - 88 points.

And now G&M's new wonder-Longmorns, to be launched on October 1…

Longmorn 1961/2018 (40.8%, Gordon & MacPhail, Private Collection, cask #512, 97 decanters)


Well, how many great old Longmorns by G&M have we already tried? Dozens from the 1960s alone, literally, while most have been simply amazing (with an extra-fondness for some 'Books of Kells'. Some of the best whiskies known to Man, in other words… Colour: pure mahogany. Nose: simply amazing, as expected (sadly no surprise here). Chocolate, blackberry jelly, black currants, pipe tobacco (heavy Cavendish), then a touch of mint jelly with some softer liquorice, and only after a good five minutes, and perhaps in lighter fashion than usual, some beautiful little notes of mushroom soup, perhaps miso, certainly cigars. Exceptional nose. Mouth: it's dry and spicy, with the oak playing the leading roles. A lot of bitter chocolate, chewing your cigar, black tea, sour prunes, drops of Bovril soup (or Viandox in France), then rather old oloroso, with quite a lot of old walnut wine and assorted flavours. Tobacco-flavoured chocolate, does that exist? Finish: rather long, and really dry, not unlike some old Pauillac from a very dry year. Perhaps 1975. Comments: it hasn't got the instant mega-dried-fruitiness that many 1964s or 1965s were having, and it is rather dry indeed despite the notes of cassis that emerged in the aftertaste, but the wood's very complex spiciness made it enter another, rather fascinating dimension. Something Oriental, perhaps.


SGP:371 - 90 points.

Longmorn 1961/2018 (45%, Gordon & MacPhail, Private Collection, cask #508, 97 decanters)


A rather higher strength, that's a pretty good sign, let's see… Colour: mahogany. Nose: well, this is pure classic Longmorny gold. We're talking sultanas, figs, dates, then mint and a touch of sage, then a droplet of Vicks as well as a distant whiff of menthol cigarette. This needs no literature, it's instantaneously convincing. Mouth: massive, first rather dry and extremely chocolaty, then getting progressively fruitier, with some marmalade, raspberry ganache, prunes ala very old Ténarèze (Armagnac), then walnut cake and pecan pie, and packs and packs of pipe tobacco. And heavy liquorice, but no salt. Finish: extremely long and chocolaty. There's as much oak as in its sister cask, but the higher strength makes it a tad better balanced, although a perfect balance is probably not what we're looking for in an almost sixty-years-old whisky. Comments: I almost feel shame scoring such wonderful old glories, but it is my duty, my very duty. Oh by the way, both Longmorns will be sold as a pair of twin decanters, for the price of that smaller Tesla. Except that I'm sure the Longmorns will be delivered on time.


SGP:461 - 91 points.