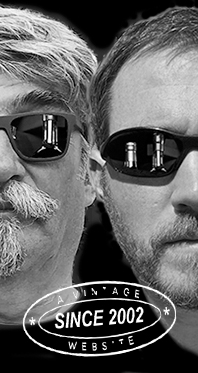 Home
Thousands of tastings,
all the music,
all the rambligs
and all the fun
(hopefully!)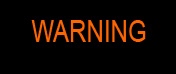 Whiskyfun.com
Guaranteed ad-free
copyright 2002-2017



High-Octane Port Ellen
for Christmas Day

And so we had accumulated a few Port Ellens that we hadn't tried before, and so we were waiting for 2018's Port Ellen within the annual Special Releases, and so there hasn't been any, and so we're left with our wee old sparring partners to taste. But I'm asking you, why would we complain?

Port Ellen 1978/1996 (60.1%, Scotch Malt Whisky Society, #43.10)


Colour: white wine. Nose: extremely brutal, not without reminding me of the 20 yo Rare Malts which, incidentally, was a 1978 as well. Oh I just noticed that we've never published any proper tasting notes for that one, by the way! Hum-hum… Anyway, there are notes of old Zippo in this old SMWS, tow, gunflints, kerosene, coal tar, hessian… Save our souls! With water: it needs a lot of water, really a lot, and would get then totally hessiany. We're entering an old forgotten warehouse full of old casks… Mouth (neat): hugely brutal indeed, with some pure kilny flavours and some immaculate barley-y notes. That would be peated barley, of course. With water: rough and rustic, and very fat at the same time. Finish: extremely long and curiously green. Green pepper, green tea, various leaves… Comments: it's a rather simple Port Ellen, and a difficult one at that. There are many more complex ones, but I would say this huge brutality has got its charms.


SGP:367 - 88 points.

And so, since we never published any formal tasting notes for this one…

Port Ellen 20 yo 1978/1998 (60.9%, OB, Rare Malts)


One of United Distillers' early keros… I mean, high-volume peaters. I had it at WF 91 until today, let's see if fifteen additional years of bottle aging will have changed anything… Colour: dark straw. Nose: sweet Vishnu, this one hits you! Right between your eyes! Seriously, it will bring tears to your eyes, as well as a feeling of farmy wellness, I would say. We're wandering throughout an old farm in the middle of nowhere, there's some petrol on the floor, a rusty old truck, some cows, a lot of hay, an old dog (sorry, dogs), and bizarrely, a pile of old kelp drying in a corner of the yard. The old truck's also lost a lot of engine oil over the recent years. With water: dung, some cleaner kind of horse dung, and a rather Brora-y feel. Mouth: great! Totally vertical, much cleaner on the palate, all on lemon juice, peat, brine, kippers and tar. I know, that was short. With water: ooh it's hitting harder when reduced, getting much tarrier, peatier, greasier (we're talking graphite oil blended with liquid tar), and then very salty and very lemony, which always, strictly always works. Finish: long, very salty. Oysters with a little curry and pepper. Less lemon this time. Comments: well bottle aging didn't do much to it, it's still a huge brute. We'll try it again around 2050.


SGP:368 - 92 points.

We need a little more lightness if we want to reach 2050…

Port Ellen 15 yo 1974/1990 (64.5%, Sestante)
Yeah right, this one's much lighter, okay, well done S.… Now the 14 yo in the same series by Sestante that we had tried back in 2006 was even stronger (65.5% vol.) and, to tell you the truth, a bit too brutal – although my score was still very high (WF 90). Get ready – a bit of yoga might be necessary… Colour: straw. Nose: it was a very oily and herbal Port Ellen, as were many PEs from those earlier years. I'm meaning Jerusalem artichokes, Brussels sprouts, linseed oil, hessian, waxed paper, plasticine, ink, new plastics… Not an easy nose for sure, but water will help. With water: oh, fresh concrete, damp dust, old wardrobe and mothballs, hessian, smoked fish, more ink, more new plastic, burning tyres… Well these Port Ellens were really smelling 'industrial'. I a good way! Mouth (neat): stunning! Pure salted lime juice infused with crushed anchovies and sardines, plus a very moderate, almost whispering peat smoke. This is intriguing… With water: totally huge. Spearmint absolutely everywhere, crème de menthe, strong toothpaste, smoke, plastic and plasticine, and just a little lemon. Totally a blade. Finish: very long, very 'nervous', you'd almost believe you just quaffed some used Veedol (5W-40). After having chewed some new Michelins (Pilot Super Sport). Comments: love these extreme PEs that will remind us of tar and rubber, and yet remain tight and straight as arrows.


SGP:367 - 92 points.

Good, we had more on the table but three's a nice number when the whiskies are this big and, I have to add, this challenging. See you.