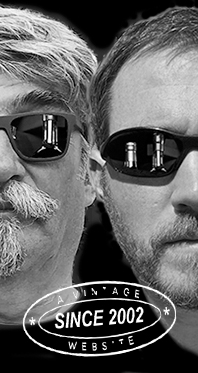 Home
Thousands of tastings,
all the music,
all the rambligs
and all the fun
(hopefully!)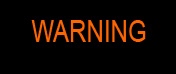 Whiskyfun.com
Guaranteed ad-free
copyright 2002-2017



Highland Park, four of them

There are quite a few new undisclosed HPs labelled as 'Orkney Malts' around, as well as, shall I add of course, many new OBs. The owners are firing new ones almost every week. Right, every month… So, let's have two newish OBs and two IBs, so that we have a proper quartet on the tasting table…

Highland Park 'Voyage of the Raven' (41.3%, OB, travel retail, 2017)


Another very Vikingy newish HP, mind you. But where is Ragnar Lodbrok? Sadly, no age statement here, but indeed it is/was for travel retail. Just wondering when they will rebrand as Høghländ Pårk … Colour: gold. Nose: a little metallic and kirschy, which may suggest it's pretty young. Some grassier kind of sherry, touches of rubber, some ginger, whiffs of garden bonfire (the grass was still a bit wet)… Not too sure about this style, it's still a little unpolished… Mouth: like this rather better. Smoky herbs and bitter fruits, grapefruits, notes of old walnuts, apples, always this wee rubberiness that I've already found in other new HPs, while it tends to become grassier and even rather bitter... Artichokes. Finish: medium, rather grassy, with some green smoke in the aftertaste. Cinnamon mints, green spices. Comments: well in line with other entry-level HPs for travel retail (Svein and all those). Quite fine, I think.


SGP:351 - 80 points.

Highland Park 18 yo 'Viking Pride' (43%, OB, +/-2018)


Another newer expression of Høghländ Pårk, but it seems that it's just a Viking rebranding of the popular, and excellent 18. Colour: gold. Nose: rather drier at first, and then more honeyed, but it's still got quite a lot of grass and wee bits of rusty iron. Pinesap, honeydew, walnuts, plum eau-de-vie, turmeric, cinchona, ginger… In fact I think it's less rounded and floral/honeyed than earlier batches. Mouth: firm, assertive, with some grapefruit marmalade, touches of fennel or celery, fir honey, a little bit of smoked malt, cinnamon rolls, a few raisins, Seville oranges, caraway, some kind of smoked toffee… I find this very good and very 'HP'. Solid body at just 43% vol. Finish: medium, balanced, delicately smoky and honeyed. Is that really heather honey in the aftertaste? Oranges for sure. Comments: excellent, as always; still a classic.


SGP:552 - 87 points.

Highland Park 14 yo 1996/2010 (46%, Mo Or Collection, bourbon hogshead, cask #6457, 475 bottles)


Another one from that crazy series that was simply too early in 2010. I believe they were simply too early. Colour: pale gold. Nose: brilliant chalky HP, much more mineral than the OBs, quite medicinal, phenolic, smoky… Plasticine, mercurochrome, lime, clay… One of these distillates that belong to the same cluster as that of Clynelish or Springbank, when sherry flavouring has not been used. Brilliant. Mouth: how good is this! Branche-y, chalky, salty, rooty, lemony, zesty, medicinal, mentholated, camphory… It truly is amazing. Finish: long, on just the same flavours. Comments: brilliantly distillate-driven, a shame that these wee bottles are nowhere to be found these days – or am I wrong here?


SGP:452 - 90 points.

Orkney 10 yo 2007/2018 (63%, Claxton's, hogshead, cask #1836-008, 330 bottles)


63% vol.? Wish me luck… Assuming that the cask was filled at 63.5% vol., we would say that much has been lost within those ten years… Colour: white wine. Nose: rather massive, raw, a tad burnt, a tad feinty, very porridge-y, but there are notes of wet rocks, limestone and chalk underneath… I can't wait to add a good ten drops of Vittel (no Nestlé don't send me any monies)… With water: perfect mineral, grassy, smoky, barley-y, lime-y distillate. What I sometimes call 'a blade'. Some raw wool too. Mouth (neat): I think this is great, but I'm not too sure. Grapefruit, very lemony IPA (Citra-led), raw neutral eau-de-vie (apple), white cherries… With water: immaculate spirit. Smoky barley, limestone, plasticine, soot, lemon, smoky porridge, a touch of salt… Finish: long and dry, with more pepper. Bitterer aftertaste (leaves, chlorophyll). Comments: good, it's perhaps not immensely complex, but it sure is one of the finest distillates on this planet.


SGP:362 - 88 points.