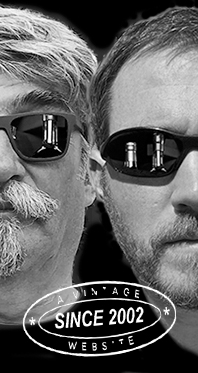 Home
Thousands of tastings,
all the music,
all the rambligs
and all the fun
(hopefully!)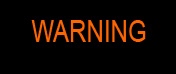 Whiskyfun.com
Guaranteed ad-free
copyright 2002-2017



It's not often that we're able to do a proper Dalwhinnie session, since bottlings are so rare, especially at the indies. Although I remember very fondly the latest Dalwhinnie + chocolate tasting I did on location, two years ago. Don't miss that whenever you're up there in the Scottish Alps (what Scottish Alps?) But today is the day!

Dalwhinnie 15 yo (43%, OB, +/-2017)


One of the Classic Malts, those whiskies that, let's be honest, almost singlehandedly kicked the malt whisky craze off. Colour: pale gold. Nose: I had almost forgotten that Dalwhinnie was so firm and full. And, hey, smoky! Indeed I'm finding whiffs of wood smoke, then quite some toffee and a kind of floral butterscotch, not easy to describe. Some damsons too, tarte tatin, more toffee, oranges, Jaffa cakes… Mouth: it's good whisky, it's very malty, it's got these lovely tenser oranges (when compared with, say Dalmore), these notes of Ovaltine, this discreet grassiness, all this toffee… Really very good, and it doesn't seem to vary a lot. Finish: indeed, only the finish is a little less thrilling, getting a tad too grassy and even bitter for me. Bitter orange zests in the aftertaste. Comments: lost some points in the end, but it remains a very recommendable malt whisky.


SGP:452 - 83 points.

Dalwhinnie 'Winter's Gold' (43%, OB, +/-2017)


You know, these NASses that – we hope – are temporary. In my little book the first versions have been okayish, back in 2015 (WF 78). Says it's a 'gentle spirit', hope it's not. Colour: pale gold. Nose: suffers a lot after the lovely 15 yo. It's like listening to Kenny G. after Archie Shepp. Vanilla, cake, custard, apple juice, English breakfast tea… Mouth: sure it's not bad, and I'm even finding it a little smokier, and sootier than the original vatting, but there's also this curious ashy side that's slightly out of tune. Nigel Tufnel's little brother's own amp (the one that goes to nine). No dull vanilla, having said that, so we're safe. Finish: medium, not bad at all. Some kind of lightly smoked cake. Comments: they may well have improved the recipe, it seems to have gotten much closer to the very good 15. Very fair.


SGP:452 - 80 points.

Dalwhinnie 2002/2017 'Distiller's Edition' (43%, OB, D. SY. 313)


Remember Dalwhinnie had chosen oloroso as its finishing vessel (not as the flavouring wine, mind you!) I had liked the previous 1997. Colour: pale gold. Nose: oh yes, very well made. No whacky winey tastes, oloroso being embedded in Scotchness since a good few decades. Nice notes of cured ham, sour fruits, leather, bay leaves, sour apples, touches of molasses, sweeter ale, walnuts… And the spirit's inherent maltiness not blocked here, which is just fine. Mouth: it's good, it's got this smoky kind of sourness that's a little unusual (caraway liqueur, coffee beans), and above all, it's got really a lot of Ovaltine/Ovomaltine. Finish: of good length, with a rather coffee-ish ending. Reminds me of some Asian greener coffees, the Vietnamese have some brilliant ones, in case you're into coffee. Comments: a finishing that's totally not 'WTF?' (please excuse me). Oloroso (or palo cortado, or amontillado) or nothing!


SGP:452 - 83 points.

Some indies, you're asking? Sure, but then we'll have to go back in time…

Dalwhinnie 16 yo (40%, Sestante, decanter, +/-1986)
Most probably a 1970 from G&M's. A lovely 'inverted parachute' decanter, but such low strengths may well have suffered a bit in such containers over the decades, let's see… Although Sestante's 'cow label' had been very good. Colour: gold. Nose: yeah, metallic mushrooms, carbon papers, damp old magazines, pine needles, autumn leaves, retsina… It's only after five good minutes that more honeyed and malted notes are emerging, together with Cuban cigars and a little rubbed dill. Mouth: a little fragile, very soft, a little watery… It is almost old barley wine, with a little walnut wine… Frankly, it's lost its punch. Decanters on the long run? Nah… But they sure look nice. Finish: extremely short. Comments: not dead, and indeed some sides were lovely if not amazing, but this reminds us that no one should ever 'invest' (I know that word hurts) in decanters, whether it's whisky, cognac, or whatever. In my opinion… It's like buying a car without an engine (not talking about a Tesla ;-)).


SGP:231 - 70 points.

Dalwhinnie 37 yo 1965/2003 (58.1%, Scotch Malt Whisky Society, #102.14, 'An off-road oldie')


Dalwhinnie have been using their own maltings until 1968, so this should be rather different. Please note that this baby was tasted at Glasgow's Whisky Show Old and Rare, not at WF Towers. Colour: gold. Nose: it is curiously and unexpectedly medicinal, mentholy, and rather smokier than current makes. I'm finding quite a lot of chalk, peppermint cordial, and some light lapsang souchong, a style that's very different from even the older official limited editions. Also more camphor, Vicks Vaporub, various balms and so on. With water: really very Highlands, with a rather clear Old-Clynelishness. Mouth (neat): very peaty! You would think this is a vatted malt with a good proportion of heavy peater, or perhaps some Dalwhinnie that spent its whole life in an ex-Lagavulin cask that wasn't totally empty. In short, you wouldn't recognise Dalwhinnie, with all this greenish smoke, these medicinal notes, and all the caraway. With water: indeed, Old Clynelish. Finish: long and really medicinal. Not quite old Laphroaig, but… Comments: really unusual, and really very good. As for the 'off-road' mention, I'm wondering whether the luminaries who were doing the names were thinking of the distillery's location, off the A889 (and off the A9), or if they were already considering that the style of this lovely old Dalwhinnie was pretty un-Dalwhinnie. We may have to ask them…


SGP:353 – 90 points.