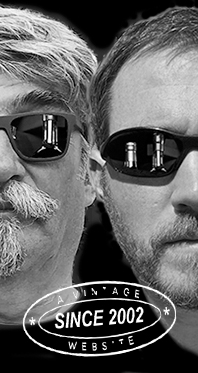 Home
Thousands of tastings,
all the music,
all the rambligs
and all the fun
(hopefully!)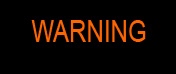 Whiskyfun.com
Guaranteed ad-free
copyright 2002-2017



Inchmoan vs. Croftengea
(don't try this at home)

| | |
| --- | --- |
| Quite. In fact Loch Lomond and their numerous variants (Inchmoan, Inchmurrin, Inchfad, Croftengea, Rosdhu…) have really stuck their head out in recent years, partially thanks to a few merchants who've heavily pushed them, while older whisky geeks used to rather think that the whiskies used to be, as they say on Facebook and in the alpine meadows, 'meh'. | Nice logo that depicts the various stills they're using |

But that was 'before' because surprise surprise, some new ones are not, provided they have not been too actively 're-racked' (a personal comment). Let's have a few and see what gives…

Inchmoan 12 yo (46%, OB, peated, +/-2017)
What's a bit troubling is that this series is called the 'Island Collection', while I had thought the distillery was located in Alexandria, in West Dunbartonshire. Well, it is indeed. Now is Inchmoan peatier then Croftengea or not? I have to say I can't remember… Colour: gold. Nose: fine, really fine. Wood smoke, peat smoke, a little soot, capers, pineapples, vanilla… I like it that it does not reek of 'new' wood too much. As for the peatiness, let's say the level is that of Talisker. Mouth: peatier now, peppery and sweet at the same time. Something acrid and pungent in the background (pepper and ashes combo), some ginger and cinnamon after that. Finish: rather long, really spicy and peppery, green. You feel the oak's spices a little bit. Comments: a fine effort, for sure.


SGP:456 - 81 points.

Inchmoan 1992/2017 (48.6%, OB, peated, refill bourbon)


This one too stems from the Island Collection. My compadre Angus already tried it and thought it was brilliant (WF 90). Colour: straw. Rather paler than the 12. Nose: much more freshness in this one, an oak that's better integrated, touches of citrons and bananas, then the most complex kind of cough medicine, with some camphor, eucalyptus, pinesap, bitter almonds, propolis, essential oils, fir buds… That's really lovely. Mouth: Angus was right, this is excellent indeed. It's got this resinous side that you won't quite find in any other famous peater, even if that may well come from the wood. Pullmoll, chartreuse, even absinth… Yes indeed, more and more absinth. Did they source this baby from the Val de Travers? There's also a perfect lemon, and grapefruits to boot. Finish: long, a tad closer to classic 'peat', with even a coastal saltiness playing with your lips. Thai herbs in the aftertaste. Comments: I cannot not agree with Angus this time.


SGP:365 - 90 points.

Croftengea 2006/2017 'Trawlerman's Satchel' (46%, Wemyss Malts, hogshead, 387 bottles)


Colour: white wine. Nose: this is much more new-make-y, and to tell you the truth, it reminds me both of Ardbeg's 'Very Young' and of the first un-fiddled-with Octomores. Rubber boots, tyres, coal smoke, gravel, then jasmine and lilies, lapsang souchong, and some very mineral Alsatian riesling. We shan't complain at this point. Mouth: definitely peatier than the Inchmoans. Some raw rubbery and grassy smoke, some fresh wholegrain bread, cigar ashes (another one that you could call ashtray-y), and a rather perfect lemony barleyness that really lifts it. Finish: long, ashy and earthy, with some pepper and lime. Bone dry. Comments: it's pretty dry and extreme, and I actually believe they went 'beyond Ardbeg' as far as felt ppms are concerned. No prisoners!


SGP:368 – 83 points.

Croftengea 10 yo 2006/2016 (46%, Cooper's Choice, bourbon, cask #498, 370 bottles)


Colour: pale gold. Nose: very similar, with just more fruity sweetness from a more active cask. Hints of mangos, bananas, vanilla… Other than that, raw malted barley, rubber boots, and various smoked things are running the show. It's also perhaps a little farmier – and that's not only the rubber boots. Mud, farmyard… Mouth: oh very good! I don't know why, I cannot not think of the Corryvreckan. Also melissa, menthol, limejuice, then the expected big ashes… Another one that gets ashtray-y. Finish: long, very ashy. White pepper and, indeed, ashes. Comments: what these don't quite have, and that, for example, Ledaig has, is a clear coastal side. Other than that, it's an extremely fine very smoky distillate.


SGP:457 - 84 points.

Croftengea 10 yo 2006/2016 (50.3%, Jack Wiebers 20th Anniversary, Old Train Line, cask #0207, 344 bottles)


Colour: white wine. Nose: same whisky as the Wemyss, just at a higher strength. Really, same, with all the rubber boots. With water: even more rubber boots, all brand new. Mouth (neat): sharpish, ashy, rubbery (no flaw in this context), with a feeling of eating lemon peel. With water: indeed, this is exactly the Wemyss. I'm just asking, could you smoke fresh baguette using Cuban cigars? I know some good folks use cigars to smoke salmon, but those good folks are completely crazy if you ask me. Finish: long, extremely ashy. Comments: I think we've already emptied quite a few ashtrays today…


SGP:367 – 83 points.

Croftengea 2007/2018 (56.9%, Archives, refill hogshead, cask #195, 312 bottles)


Colour: straw. Nose: well well well, ashes and rubber are fine, but this time what I'm getting is rather sulphur, flints, and used matches, plus brine. Maybe water will help… With water: sheep and old rusty cars. Mouth (neat): better, but still rather unusual. Burnt fruits, artisanal aguardiente, raw kirsch, burnt tyres, porridge… This one's really bizarre! With water: yeah, this is waaaay better! A cleaner smoke, grapefruits, ashes, green pepper, lemon… Phew… Finish: long and nicely smoky and barley-y when carefully reduced. Dough, lemon, olives. Comments: water is obligatory here. They should bundle this very extreme whisky with a bottle of Vittel – or gun oil.


SGP:367 - 78 points.

Croftengea 2008/2018 (54.8%, OB, for The Whisky Exchange, refill hogshead, cask #271, 289 bottles)


Colour: gold. Nose: this is Vienna after Medellin. See what I mean? A softer smoke, some softer skins and herbs (asparagus, almond), apple peelings, green cigars, humus and garden peat, Barbour grease… This is civilisation. With water: some delicate metallic touches (copper kettle), raw cider, sourdough… Mouth (neat): excellent, we're actually quite close to the wonderful Inchmoan 1992. Zesty and well-carved peatiness, perfect yeast and even hops, soft ginger, coffee beans (I'm having a great e these days, they grow great coffee)… With water: gets a tad austere and a bit closed, careful with water. Still very good, though… Finish: rather long, with a wee tropical side, around passion fruit. Salted maracuja (would anyone be mad enough to try that?) Green olives in the aftertaste. Comments: let's call this baby an 'almost-90'. So why not 90, you may wonder? Because of the way it takes water on the palate. Drop water, as they say!


SGP:467 - 89 points.

Good, perhaps a last one for the road, and let's make it lighter and unpeated. We've got some Loch Lomond grains as well, but frankly, better pass… So, perhaps an Inchmurrin?...

Inchmurrin 2003/2017 (54.6%, OB for Whisky Nerds, sherry, cask #17/171-1)
So, Inchmurrin should be unpeated, capice? Colour: deep gold. Nose: ooh ooh oooh, this is some old Demerara rum. Bits of iron, molasses, camphor, black olives, ultra-ripe bananas, raw vanilla, pencil shavings (cedar), liquorice… Is this really malt whisky? With water: a box of Cuban cigars and a box of Swiss chocolates. Mouth (neat): a great concoction. Not too sure how you could categorise this though, it's neither whisky, nor rum, nor armagnac, nor bourbon, nor tequila… Well, I guess it's technically whisky, and it's actually 'a little closer to bourbon'. Or American rye. Amusing, very amusing… With water: don't. Not sure that's a pattern, but many good whiskies by Loch Lomond don't seem to like water. How bizarre… Finish: medium, chocolate-y? Cappuccino and hazelnut liqueur. Excuse me? Nutella? What's Nutella? Comments: fun whisky for funny whisky geeks. Aren't we all?


SGP:461 - 85 points.