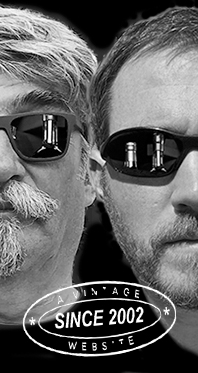 Home
Thousands of tastings,
all the music,
all the rambligs
and all the fun
(hopefully!)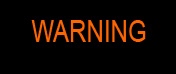 Whiskyfun.com
Guaranteed ad-free
copyright 2002-2017



It's Caol Ila's turn again

Slowly but surely, our landscape is changing. Just a few years ago, you could find wheelbarrows of Caol Ila at the indies', but they've become much scarcer these days, although you may still find quite a few as undisclosed 'Islay Single Malts'. The good news is that there's a lot of young Ledaig instead, and I'm not totally sure that's a bad trade for us whisky lovers… As long as there is some superb Ledaig around! But yeah, today it's going to be Caol Ila again…

Caol Ila 6 yo 2011/2017 'UAN' (60.9%, Caora, Koval rye barrel, cask #900033, 140 bottles)


A very lovely arty label by our Swiss friends. Not too sure about what UAN means, but I guess you could put this bottle on display at the MoMA. Colour: white wine. Nose: some very fresh, slightly mashy young Caol Ila with a layer of croissant dough and apple compote, plus some lemon juice and a moderate smokiness. With water: a funny tequila-y side, or rather a whole bowl of margarita. Mouth (neat): sharp and punchy, all on limejuice. Really all on limejuice, cool climate riesling, and the sharpest sauvignon blanc ever. With water: same feeling, plus a few fennel seeds, aniseed… Thick mouth feel, almost limoncello-y. Finish: long, extremely lemony, which is good of course. More straight smoke in the aftertaste, it's late yet big smoke. Comments: I don't think it's very easy to find out about what comes from the rye but this fairly abstract little baby pleases me a lot.


SGP:656 - 86 points.

Ideally, you'd have to have a 'natural' Caol Ila from the same period of time on the side… But isn't this Whiskyfun?...

Caol Ila 6 yo 2011/2017 (59.3%, Murray McDavid, Benchmark for Glenfahrn, bourbon hogshead, cask #900129, 262 bottles)


This one was bottled for Switzerland too, and yes the colour is real. I mean, the label's colour. Colour: white wine. Nose: something metallic (iron, copper) and notes of sour ale, then broken branches and a lot of freshly cut grass. Mashed potatoes and perhaps even turnips. This one's quite wild, and not extremely smoky so far. With water: damp old clothes, mud, mash, and more iron. Mouth (neat): pure distilled sauvignon blanc, smoked over a coal fire, and then blended with limejuice. Even sharper than the Caora. With water: smoked vegetable soup and litres of lemon and lime juices. You can check that you've still got all your vertebras when this baby goes down, 1, 2, 3, 4… Finish: long and rather sweeter/rounder, but the peat smoke is well chiselled and there's some marzipan in the aftertaste. Comments: young fun. It's very good spirit (or the other way 'round).


SGP:566 - 85 points.

Caol Ila 9 yo 2008/2017 (59.5%, Le Gus't, first fill bourbon, cask #311939, 235 bottles)


In theory, there's not a thing that could go wrong here. Colour: white wine. Nose: we're extremely close to MMcD's 2011 here, this one having just a little more gooseberries, kiwis and rhubarb. As well as, perhaps, more fresh kelp, which makes it more coastal. Obviously. Other than that, it's one of those very fresh, crystal-clean young CIs. With water: once again, that old tweed jacket that's seen many rains and many moons… Mouth (neat): class. Millimetric, with just an unexpected touch of rosewater on top of all this zesty, lemony, briny and smoky cavalcade. With water: ever saw all those lemon trees on Islay? They're hidden within the central forest, that's where the CI people harvest them while everyone's busy on the shores… Finish: long, a tad sweeter and rounder again, but not quite syrupy. I think it would be fair to mention limoncello again. Comments: as good as a young CI can get. Quaffs extremely well.


SGP:566 - 87 points.

This is where in true WF fashion, an older one is getting in on the act…

Caol Ila 35 yo 1982/2017 (58.4%, Cadenhead's Small Batch for The Auld Alliance Singapore)


It's not obligatorily a thrill to taste one whisky that you guess will be brilliant, because you know no good surprise could ever happen. It's like test-driving the latest 911, in a way, or listening to some of Charlie Parker's lost tapes. Not that we're going to complain and be a brat again, mind you… Colour: gold. Nose: hate it that I'm finding old chartreuse, an old penny book, a sack of kiwis, a bag of peaches, and just the right amount of French polish. And the freshest fresh shitake mushrooms. With water: ooh plasticine, church candles, barley water, clams and winkles, floated wood… Mouth (neat): huge. This is of Montrachet quality, big, bold, very assertive, yet complex, yet full… It's just mesmerising to find these ripe fruits that, I suppose, weren't there right from the start (peaches again, papayas, pomegranates, prickly pears) topped with old mint cordials and some natural pine tar liqueur, argan oil, fresh almonds (which used to be very CI in the late 1970s and early 1980s). Just mesmerising… With water: floors you. And it is so fresh! Finish: long, lemony, almost young, and rather more compact than before. This could have been the finish of a 15 years old. Some lemongrass. Comments: this one's not about wood, not about vanilla, and not about wine, it's just about time having worked its magic, patiently. Is whisky without patience still whisky? Not too sure…


SGP:465 - 93 points.