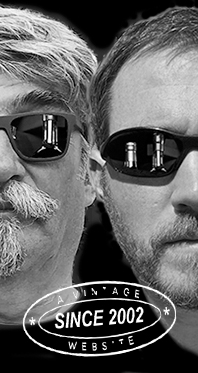 Home
Thousands of tastings,
all the music,
all the rambligs
and all the fun
(hopefully!)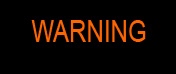 Whiskyfun.com
Guaranteed ad-free
copyright 2002-2017



It's moving, when you were there when they started the works and then when they inaugurated the distillery, to be able to try some properly aged Kilchomans… Not that the youngsters weren't good, quite the opposite in fact, but doesn't complexity only come with age, as Methusalem would have said? (pff that was lousy, S.!)

Kilchoman 10 yo 2007/2018 (58.5%, OB, for The Whisky Exchange, sherry)


Quite a feat to be able to sell a 10 yo malt – were it at C/S - for £125. Let's simply hope this is not PX, because PX plus peat usually work like coffee plus mustard in my book (hey Billy!) Colour: deep gold. Nose: rather works. Wild cigars, smoked meats, bacon, plasticine, toffee and artichokes, mead, cassis… There are some unlikely parts, but those could become assets later on, let's see… With water: old books and old cherries. Hints of manure, fermenting plums… Mouth (neat): not quite limpid, but not quite a jumbled hotchpotch as previously experienced with other sherried expressions. Kids' mouthwash, cherry liqueur, amaretti and maraschino (salute, amici!), prune liqueur, barley water, and a thick layer of some kind of fruity smoke. Cherry wood smoke? With water: careful, just one or two drops or you'll kill it. Notes of smoked blood oranges, perhaps, ham, Borkum Riff (pipe tobacco…) Finish: rather long. Cherry stem tea, oranges, clams and whelks, tobacco… Comments: very funny. How should we call this wee Kilchoman? A significant snafu? One hell of a mess? A friendly clusterf***k? This one will make you laugh…


SGP:546 - 78 points.

Kilchoman 'Red Wine Cask Matured' (50%, OB, +/-2017)


Ouch! Red wine form Douro! Love those wines from Portugal, some are totally stellar, but why the hell would anyone decide to mature (or finish?) a perfectly fine young peaty Islayer in such casks? Sabotage? Perversity? Pure sadism? Lack of inspiration? Drunk marketing? Cocaine? Let's see… Colour: apricot. Nose: olive oil. That, is nice. Apple peelings, sardines, red pesto, Parma ham, farmyard… Not a nose that would make your head spin, but so far, so fine. With water: fine. Barbour grease, crushed raspberries, cassis, cherry leaves. We've nosed worse. Mouth (neat): not quite. I find this unbalanced and frankly, the smoke and the red berries just wouldn't tango. With water: okayish. Red pepper, cherries, green smoke, juniper, artichokes… And indeed, sundried tomatoes. Finish: medium, leafy, getting bitter. Comments: a puzzling combination. In fact, I just don't get the idea behind it – or is it for the Portuguese market? I wouldn't drink this.


SGP:365 - 69 points.

Kilchoman 2011/2017 (56.5%, OB for Whiskybase, 10th Anniversary, PX finish, 213 bottles)


A PX finish on a young peater? Sounds like a turbo-look VW Golf if you ask me, but there, since we're here, and since the good folks at Whiskybase are just great people, let's (try to) try this without any preconceptions… Colour: gold. Nose: ah! Now we're talking, this is much more coherent, it is one whisky and not just a juxtaposition of discordant aromas, and I do enjoy these notes of… say heavily smoked salmon with puréed cranberries and old kelp. Yes that works. With water: ouch, rubber. Mouth (neat): indeed it is very okay. Not my preferred style at all but we're rather geared towards blood oranges than industrial raspberry jam, so all is pretty fine, despite these heavy notes of bitter leaves and stems that are starting to invade your glass. With water: not quite. Raspberries marinated in lapsang souchong. Finish: long, with more blood oranges and some kinds of smoked figs. Rotting oranges. Comments: unlikely, but fair. But when you know how Kilchoman is when it hasn't put on tons of makeup, you can't stop wondering 'why?' Botticelli's Venus reinterpreted by Jeff Koons.


SGP:455 - 75 points.

Okay, read my lips, if the next one's PXed as well I'll pour it down the drain straight away…

Kilchoman 'Loch Gorm' (46%, OB, 2017 release)


Ah, peace, civilisation, and all that!... Sure it's sherried, but previous adventures with Loch Gorm have been pretty positive, so… Colour: gold. Nose: it's like listening to Mozart in the car after a Black Sabbath gig. Not that anyone would do that, I agree… Wonderful pure smoke, with some Havana smoke, some dried fish, engine oil, black olives, kelp, a bag of winkles… This is perfect! Mouth: really very good. Wow, after the monsters, it is really like listening to Chopin after Ted Nugent (make up your mind, S.) Oh well… Salted fish, tapenade, smoked oysters, drops of walnut wine, more black olives, some kind of peppered and smoked chocolate (only the Italians would do that!)… Finish: long, perfectly balanced, salty, with some leather and some tobacco… All is very well. Comments: redemption and, frankly, a relief. Brilliant Islay whisky, exactly what's to be expected from Kilchoman's… Don't know why they're doing all these whacky and Machiavellian PX-ed – or even worse, red-wined - single casks, frankly. Wait, the Illuminati?


SGP:457 - 89 points.

Kilchoman 6 yo 2010/2016 (56.9%, OB, Original Cask Strength)


Some purity, perhaps?... Although it was matured in quarter casks, which sounds a little shady… Colour: straw. Nose: yeah fine, very fine. Farmyard and smoked barley, beach sand, seaweed, mandarins, citrons, and only 'ideas' of vanilla. Plums. All fine, really. With water: good mud in the farmyard, mushrooms, damp barley, wort… Mouth (neat): extremely good, and we've known Bowmores (some natural ones, not the doctored ones) that were a bit like this. Very good peppery and smoky profile, with just a little ginger and nutmeg, from the quarter casks I suppose. Sadly, those woody notes tend to grow and grow and grow… Quick, water: really good, despite these oaky tones that tend to invade everything. Finish: oh, noooo… The oak managed to dominate almost everything. Bitter leaves, juniper, nutmeg… An even bitterer aftertaste. Comments: it all started extremely well, but the bitter oak managed to find its way and frankly, it won.


SGP:356 - 77 points.

Good, I'm exhausted, so a last one and we're done…

Kilchoman 2007/2016 (56.5%, OB, Feis Ile 2016, oloroso butt, 634 bottles)
Haven't been to Feis Ile since around 2010, that is why I'm late once again. But I'll be back… Now, this is a red label, so let's proceed with caution… Colour: gold. Nose: fine, really. Pastries, smoked baklavas, barley and muesli, blond pipe tobacco, oranges. No off notes so far. With water: fine, muddy, slightly gingery, with peelings and grass. Mouth (neat): it's okay, very smoky, with lemony traits, oysters, lime juice, and no odd sherriness that would get in the way. Hurray! Quite… With water: okay, again. But not really good, not very sexy, and not very well-balanced. Finish: long, a tad saltier, but too leafy for me. Comments: dear Scottish friends (whom I adore and will cherish all my life), please stop murdering your exceptional distillates using those poor and miserable modern wine casks. In my very humble opinion, that just doesn't work, and frankly, I would redistill everything A.S.A.P. Please accept the assurances of my heartfelt wishes for the continued well-being and prosperity of the whole Scottish whisky industry, (sgd) Serge.


SGP:365 - 74 points.

So, Loch Gorm anytime! Loch Gorm is superb! Buy Loch Gorm by the pallet! (yeah, trying to make amend ;-)…)

Hold on, we've also found this wee baby…

Kilchoman 'Sanaig' (46%, OB, +/-2017)


Seventy percent oloroso and thirty percent bourbon. Colour: gold. Nose: there is a touch of bitter almonds and walnuts, as well as a little curry powder and nutmeg, but otherwise it's a rather clean, coastal, smoky, seaweedy Islayer, getting then earthier by the minute. Whiffs of bitter coffee (ristretto). Mouth: same feeling, a rather spicy, curry-like arrival, with smoked almonds and touches of leather, seawater, olive brine, and blond tobacco. Not too many red berries, which comes as a blessing in this context. Finish: medium, with grapefruits, Seville oranges and lemons getting it on the act. Lovely saltiness in the aftertaste. Comments: very good, I think, with a sherry that's much better integrated than in many a single cask.


SGP:456 - 85 points.