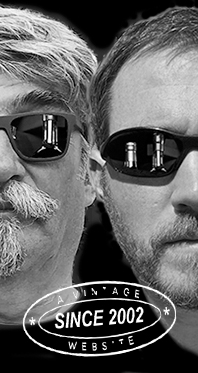 Home
Thousands of tastings,
all the music,
all the rambligs
and all the fun
(hopefully!)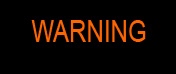 Whiskyfun.com
Guaranteed ad-free
copyright 2002-2017



Of course you see what I mean. But shh… Excuse me? No, not the new Auchentoshan.

Ledaig 15 yo 2002/2018 (48.4%, Douglas Laing, Old Particular, refill hogshead, cask # 11755, 351 bottles)


Colour: white wine. Nose: there's something troubling, positively troubling here. You would really believe this was distilled east of Lagavulin. Damp hessian, tarry ropes, cough medicine, peat smoke, smoky sour bread, lime, drops of fish oil… Mouth: perfect balance between a citrusy freshness and these heavier, tarlike flavours. What a spirit! And oysters, clams, smoked salmon, vanilla-ed lemon liqueur, drops of brine, one olive… My, this kills! Finish: long, perfectly fresh and extremely coastal. Wonderful almondy grapefruits in the aftertaste. Comments: magnificent peated malt whisky, some of the best there is. Wondering who's the gentleman who had that brainwave at Tobermory back in the very early 2000s… Hope he'll soon have his statue in front of the Distillery. Like this one much better than last year's 2001.


SGP:347 - 90 points.

Ledaig 10 yo 2008/2018 (48.8%, Valinch & Mallet, bourbon hogshead, cask #18-1001)
Colour: white wine. Nose: an interesting variant, since this one's still got these fermentary, doughy/bready notes that had already been filtered out from DL's 15 yo. Smoked wholegrain bread, mud, baker's yeast, fresh baguette, peat smoke, that old tweed jacket (remind me to buy a new one next time I'm around Walker Slater in Edinburgh), more smoky bread… Mouth: it's more mature on your palate, with some perfect citrus already there, fresh almonds, a lot of smoke, kippers, sweet ale… Just the edges are still a tad rough. Finish: long, a wee tad jumbled, but that's the young age. Comments: say two more years? But it's extremely classy already, and recommended, of course. Now that you're mentioning that, indeed I think I should have had this one before the DL.


SGP:456 - 87 points.

Ledaig 2007/2017 (53%, Claxton's for Whisky Time China, cask #1716CL-700815)
Are these cask #s for real? Sorry, no pictures for this Chinese Ledaig, but you may know Claxton's flat square bottles. Colour: gold. Nose: the sherry adds some dirtiness and more unlikely earthy notes (old walnuts, humus, leather) but in this case and in conjunction with the distillate, it does also generate a funny mentholness. There, thin mints, cigars... With water: earth and new leather. New Bentley (pure speculation, ha). Mouth (neat): very PX-y. Cough syrup, chestnut and heather honeys, raisins, sweeter Georgian cognac – I mean, brandy, blood oranges… It is not that unbalanced, this one! With water: a little smokier. Probably a finishing, and one that rather worked, so no downgrade this time. Finish: medium, on walnut cake covered with honey, and a glass of PX. Naturally. Comments: really not my favourite style, but well made and rather coherent. Now will all this PX-ing that's going on these days be affected by Brexit? And sherry-flavouring as a whole?
SGP:553 - 83 points.

Ledaig 12 yo 2005/2018 (58.4%, The Whisky Show 2018, 10th Anniversary, Future of Whisky, sherry butt, 637 bottles)


I know I'm late but some friends had given me a hard time because I had supposedly published my notes for the Ben Nevis in the same series 'too early'. So I have to be careful… Colour: Nose: if there's a word I almost never use, it's 'rich', but distillers and bottlers are using it ad libitum, aren't they? Even Haig Clubman is rich! Well, this is rich too. Kirsch, orange liqueur, rotting citrus, old sherry, thyme honey, mead, brown ale, cough medicine, camphor… What a hotchpotch, some quietness may be needed. And water. With water: game, old cellar, books, marrow, bouillon. Mouth (neat): eating a cigar, plus ginseng liqueur, Cointreau, ginger, elderberry liqueur, moscatel… Who said this was rich? With water: water works, it gets a tad fresher, brighter, and smokier. Sweet pepper and ginger. Finish: long but thick again. Thai stuff. Comments: very good, but I like ex-refill or barrels even better. A tad heavy, perhaps?


SGP:654 - 85 points.

In my book, even the strongest spirit should remain fresh and refreshing. So let's try to find a brighter one, even if it's an older bottling…

Ledaig 2004/2014 (51.6%, Liquid Art, 176 bottles)


Colour: straw. Nose: this is very different, it's not a ooh-ha-watch-my-ppms kind of malt whisky, we're actually rather reminded of old Laphroaig, minus the tropical fruits. So we'd rather find fresh herbs and woods, fresh nuts, touches of camphor and eucalyptus, embrocations and bandages, linoleum, and hessian. Nobody could be against that. With water: wow! Wet deerhounds (we're really sorry, deerhounds), fresh almonds and marzipan, tweed, ink… Mouth (neat): indeed, this is totally Laphroaig, which is very astonishing. Say, the older 15, if that rings a bell. Tangerines, citrons, smoked fish, grape seed oil, fresh almonds, seaweed, oysters, menthol… I'm sure this bottle is gone now, but it's a great one for playing tricks on your friends who know everything about whisky. I know you would have caught me, and very easily at that. With water: impeccable and even obvious. Peat, lemon, salt, fat fish (any resemblance to existing persons etcetera…). Finish: long, fat, coastal, salty, almost perfect. Comments: very great bottle. No, really, Laphroaig isn't very far.


SGP:457 - 90 points.

Perhaps a last one, let's try to make it an OB (while trembling…)

Ledaig 13 yo (59.2%, OB, Amontillado Cask Finish, +/-2017)


I know, another poor finishing, that's quite some handicap but you never know, especially given that the strength is good. Colour: gold. Nose: typical amontillado, with a lot of butterscotch and croquant (buttered and roasted hazelnuts), then walnut cake and walnut wine. Sadly, there's also a little sulphur (brake pads after the Grampians (!), used matchsticks). With water: leather and marmalade, moscatel, porcinis (which is fantastic, really). Mouth (neat): gingered smoke and lemon marmalade, Thai basil, pink peppercorns, spiced raisins and honeys… In truth this is a little heavy. With water: works well, but balance is lost after just five seconds, although there would be some beautiful honeyed notes. Very meady. Finish: long, both honeyed and dry (tea). Comments: some wonderful ups and some unlikely downs, that's the fate of many a (usually uncontrolled) winesky. Worth buying a bottle but you'll never empty it.


SGP:465 - 82 points.