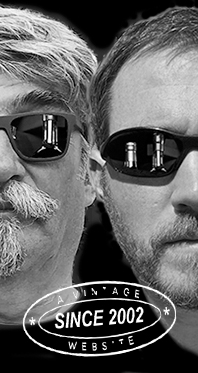 Home
Thousands of tastings,
all the music,
all the rambligs
and all the fun
(hopefully!)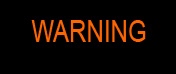 Whiskyfun.com
Guaranteed ad-free
copyright 2002-2017



Linkwood 1998 to G&M's lastest 1956

If you're not afraid of seeing your personal data being stolen and do not care too much about organised tax evasion, you may have recently wandered throughout social media, and then perhaps have you noticed that those excellent people at G&M's have a new Linkwood Sixty Years Old, lavishly presented in a wonderful decanter. And perhaps have you wondered if it was any good. Just ask, happy to serve! But first, a short stairway to that possible heaven…

Linkwood 10 yo 1988/1998 (43%, Signatory Vintage, 10th Anniversary, sherry butt)


An old young one from a good source, isn't that ideal… Colour: gold. Nose: I knew this one was great. Amazing pineapples, mangos, fresh Sauternes, rose petals, then drops of caraway liqueur, embrocations, late-harvest gewürztraminer… And a little barley as well as a little chocolate. They chose it very carefully, for their 10th birthday. Mouth: a tad more flinty and nutty, with notes of old amontillado, walnut, then ganache, with touches of rancio, a little leather and tobacco, some pepper… We're almost in Jerez (would love being in Jerez just now, but why am I telling you this?) Finish: medium, very walnutty and oloroso-y. Remember, proper oloroso ought to be bone dry. Comments: a session that starts very well. Wait, if Signatory were 10 in 1998, that means that they're 30 this year!!! Happy anniversary, Andrew and Signatory Vintage! For once I'm not late…


SGP:462 - 89 points.

1998? Let's built upon that…

Linkwood 16 yo 1998/2015 (49.3%, Maltbarn, bourbon, 205 bottles)


Colour: white wine. Nose: ah, earth and roots! That's from the cask's former content I suppose… Gentian, ginseng, a little grass smoke… Behind that, barley and ripe apples, plus a little vanilla. All is fine. Mouth: kicks you a little more, with much more citrus, lemons, oranges, grapefruits… It's very fresh and really good. Feels a little more 'Highlands' than 'Speyside', but isn't all that pretty controversial anyway? Finish: rather long, with a little spearmint, lemons, barley… Comments: very good simpler pleasures. Goes down extremely well.


SGP:551 - 86 points.

Good, let's have Cadenhead's latest and then G&M's new old Glory…

Linkwood-Glenlivet 20 yo 1997/2018 (53.7%, Cadenhead, Small Batch, bourbon hogshead, 498 bottles)


Colour: straw. Nose: starts rather fruity, with marshmallows and candyfloss, then we have the expected custard and sweet barley, and then rather melons and peaches, topped with light acacia honey. With water: it's the custard that's coming to the front of the stage. Mouth (neat): simply very good. Hops, barley, more marshmallows, vanilla, melons, rather pears than apples, a touch of sour dough, and a growing lemonness. Simply impeccable, if not totally unforgettable. With water: rounder, sweeter. Barley water and IPA. Finish: medium, very pleasantly ale-y, although I'm not specialist. Sweet malt. Comments: super good, goes down very well, does the job to perfection.


SGP:541 - 86 points.

Linkwood 60 yo 1956/2016 (49.4%, Gordon & MacPhail, Private Collection, first fill sherry hogshead, cask #20, 53 decanters, launched 2018)


RPP £22,000, but if it is a Canaletto of whisky, there are no limits and it would be vulgar to question that pricing. You'll change car next year, okay? What's more, 'it is believed to be the final remaining 1950s cask in the world'. Talking about Linkwood, no need to say. Oh and to do this in true blogger style, I'll add that Elvis was just having his first hit single in 1956, Heartbreak Hotel. And perhaps that this was distilled on January 3., not sure the stillmen had sobered up yet, let's see… Colour: proper coffee. Nose: at first, it's a walk in a forest somewhere in Scandinavia. Mosses, resins, mushrooms, perhaps wild strawberries… It's after fifteen seconds that it tends to become much more molasses-y and honeyed, thick on the nose, with some prunes and old Armagnac, the richest pipe tobacco, Malaga raisins, and a really wonderful pine-y earthiness. That Scandinavian forest, remember? It really is a wonderful nose, with no over-oakiness whatsoever – which is a wee miracle.

Mouth: exceptional dryness, you would believe this is some 200 years old brandy de Jerez, without any sugar or PX. Black tobacco, walnut wine, the oldest olorosos, snuff, roasted chestnuts, chewing your Partagas, heavily toasted baguette, then rather more concentrated soy sauce, some kind of magical salted concoction, just a pinhead of pipe juice… In the background, just a touch of chestnut honey is bringing a little sweetness. Just a little. Finish: long and you would believe you just had some very old pre-war Sauternes that's digested 90% of its sugars, blended with the finest Italian espressos. The aftertaste is a little sweeter, quite funnily and unexpectedly. Chestnut honey. Comments: it's not just very rare and expensive old whisky, you can actually quaff it and you'll enjoy it a lot. Thank you G&M!
SGP:372 - 91 points.
PS: from the empty glass, soy sauce blended with chestnut honey.