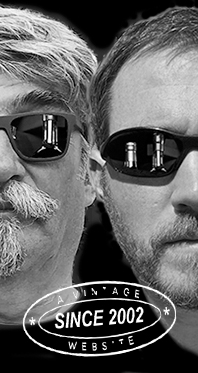 Home
Thousands of tastings,
all the music,
all the rambligs
and all the fun
(hopefully!)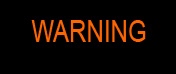 Whiskyfun.com
Guaranteed ad-free
copyright 2002-2017



Little duets, today Pittyvaich

I know, not a very useful session. Who remembers Pittyvaich anyway? Who even knows how to write Pittyvaich? But it's true that the Dufftown distillery has only been working between 1974 and 1993. And it used to be located near Dufftown Distillery. And its style was often a tad… say suety. And I've only tasted 19 of them this far.

Pittyvaich 28 yo 1988/2016 (51.5%, The Cooper's Choice, bourbon, cask #35105, 295 bottles)


Colour: white wine. Nose: old school for sure. Imagine some barley water blended with a little engine oil, plus quite some linseed oil, tallow, raw cider, pepper, bread crumbles, ink, grass juice… It was a modern distillery, but the whisky sure wasn't modern! With water: gets soapy and full of smells of new plastic pouches. Mouth (neat): not something anyone's still making these days. This is rather akin to distilled beer (we've tried Brewdog's efforts in that respect), plus more grass juice, pressed grapefruit peel, and pine needles. Not easy-easy, to say the least… With water: no, the soapiness further comes out. Finish: medium, with some chemical tastes. The heavy beer is back in the aftertaste. Comments: this was History, hence worth bottling. But History often hurts (stay focused, S.).


SGP:372 - 60 points.

I have to add that we're probably becoming more demanding. You could find a lot of those rather flawed whiskies twenty years ago, while they seem to have eradicated them these days. But some would add that the problem is that they eradicated the great ones as well…

Pittyvaich-Glenlivet 16 yo 1977/1994 (60%, Cadenhead)


Please allow me to call my insurance company before we proceed… Because these series used to gather the most extreme rocket fuels known to men! With exceptions, so let's remain positive and full of hope… Colour: full gold. Nose: ha, ha, and I mean, ha. High-ester rum, Hampden style, the blackest liquorice ever, pine liqueur, pipe tobacco, beef stock, soy sauce, retsina… With water: more soy sauce, with hints of new plastic and Maggi. Malt extracts and 'unlikely proteins'. Now it's also got something pretty attractive… Perhaps 'umami'? Savoury for sure. Mouth (neat): heavy for sure, but it's got something very pleasing, you would almost believe someone distilled some amontillado. Walnut wine, rubber, strong marmalade, Vicks, prune juice, private calvados, menthol… You see… With water: careful with water, but once you found the right proportions, you're in for something interesting. Chestnuts, pumpkins, soy, dried beef, bitter oranges… Finish: long and very chocolaty. And meaty. Comments: we've known some sherried Mortlachs that have been a bit like this, that is to say pretty extreme. And fun!


SGP:472 - 85 points.

As a bonus since it came in after we had done that wee duet…

Pittyvaich 28 yo 1989/2018 (52.1%, OB, Special Release, refill American oak hogshead, 4,680 bottles)
We're reminded that the distillery was closed in 1993. There's already been a 1989 at 25 yo, which I thought was very good (WF 85) while a 20 yo had been grassier in 2009 (WF 83). Colour: straw. Nose: totally typical, with these sooty waxes and oils and this cactussy grassiness added to some kind of oiled oatcakes and Champagne biscuits. All that over cider apples and perhaps jojoba. The mineral/waxy side could be mistaken for a wee soapiness, while it shouldn't. With water: bread and beer. The people want this. Mouth (neat): very good, and more proof that a lot of years and some moderately active oak make for the greatest combos – well that's my humble opinion. Wonderful artisan cider and several waxes, perhaps rather paraffin, then rather rocks, limestone, flints… The apples and those jojobas (don't you rather say jujube?) are bringing the fruitiness. Very good, and doesn't feel like you should add any water, but there's also an entertaining saltiness playing with your lips, so we'd like to learn more… With water: even better, this one swims well. Indeed there is a little salt, also wax and a little charcoal plus, as usual, some citrus being fashionably late to the party. Finish: rather grassier an drier. I'm all for grassier and drier finishes, as long as they don't get overly bitter, which is absolutely not the case here. Comments: not sure it's going to be the first SR I'll publish this year, but it's the first I've tried and it all started well (despite the glaring lack of some old Brora or Port Ellen in 2018).
SGP:462 - 90 points.