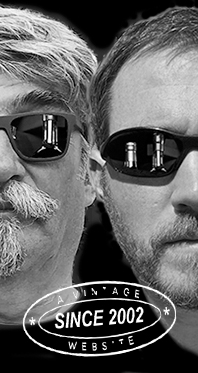 Home
Thousands of tastings,
all the music,
all the rambligs
and all the fun
(hopefully!)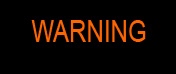 Whiskyfun.com
Guaranteed ad-free
copyright 2002-2017



Little duets, today even more Macallan

Because I really enjoyed the new 12 'triple'. So why not try the new 18 that's been treated similarly, that is to say with 'only' three woods? And then we may find another independent Macallan from the old WF stash…

Macallan 18 yo 'Triple Cask' (43%, OB, 2018)
It's good that they wouldn't have kept this one at 40% - or we would have felt the need to send the Salvation Army to Craigellachie… Colour: pale gold (no caramel!) Nose: ah, for crying out loud, yesss! Fantastic cakes of various origins, especially peach pies, pecan pies, Linzertorte, panettone, etc etc etc. You get the idea. Some honeys as well (it's almost as if they had added a few hoggies of Highland Park while no one was watching), a touch of menthol, a wee hint of Cuban tobacco, and possibly some vanilla-ed chestnut purée. Obvious and luminous (S.!) Mouth: t.h.e.r.e. Well done. Malt, dried fruits, fresh ones, tobacco, proper milk chocolate, many cakes, and simply a feeling of joy. Finish: it's where it'll lose one or two points because of some kind of grittiness that's a little unnecessary. But I guess you cannot have all these oaks without suffering from a little over-oakiness. Comments: excellent. Now, four times the price of the 12 (for just six extra-years and three extra-degrees) and just one more point in my little book… There is no need to be a genius to understand that one should better buy… four bottles of the 12. Only in my humble opinion, as always.


SGP:561 - 88 points.

And so an older indie from the stash (and because newer indie Macs will cost you one kidney anyway)…

Macallan 16 yo 1991/2007 (43%, Jean Boyer, Best Casks of Scotland, 1st fill sherry, 570 bottles)


The good people behind the French company Jean Boyer have been true whisky pioneers and did bring, for example, Bowmore to France. If you've ever seen the name Auxil on an old label, that was them. Sadly, they seem to have become rather less active recently, haven't heard much from them for at least five years. A shame! Colour: gold. Nose: it's one those '43s' that smell like they're at least 50, and that only happens when the distillate's big. It happens with Springbank, for example. Anyway, this is very nice if a little rough, very malty, with rather more roasted nuts than in the new officials. Certainly more walnuts from the sherry wood, and above everything, really a lot of Ovaltine/Ovomaltine. Mouth: much more on the fruity side this time, with a few burnt notes. Someone's forgotten the apricot pie in the oven. Some stewed rhubarb as well, some kind of pepper liqueur, roasted walnuts (roasted with some honey, that rocks), and always a big maltiness. Finish: rather long (again, feels like at least 46%), malty and roasted. More honey sauce, and a touch of smoke in the aftertaste, which sometimes happens with Macallan. Comments: all fine, all good, all very much sippable.


SGP:552 - 85 points.