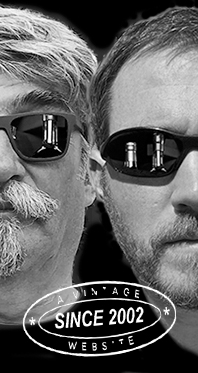 Home
Thousands of tastings,
all the music,
all the rambligs
and all the fun
(hopefully!)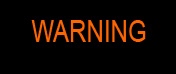 Whiskyfun.com
Guaranteed ad-free
copyright 2002-2017



Little duets, today two Macallan

(And really a lot of wood)

I would propose one new official NAS (which does not obligatorily mean No Actual Standards), and then an independent Macallan from a few years ago – one from an excellent series that's sadly extinct because, I believe, they were too far ahead of our time (you know what they say, it's the second mouse that gets the cheese).

Macallan 'Edition No.4' (48.2%, OB, 2018)


Not unlike what so many other Scottish distillers are doing these days, this expression (and many other new ones by Mac by the way, more about those next time) 'focusses on The Macallan's commitment to wood', while a combination of seven different cask types have been used. Seven! As I sometimes say, I had thought they were distillers, not carpenters, and I'd bet Scotch Malt whisky will soon be to be found at The Home Depot. Don't IKEA already sell Swedish whisky, after all? No? Colour: gold. Nose: it does focus on wood indeed, but I have the feeling that it's still under control. Pleasant maltiness, complemented with, indeed, cinnamon, ginger, nutmeg, baking spices, vanilla, cappuccino, burnt raisins, toasted oak, and roasted nuts. A little chocolate as well (brownies). Mouth: it's decent, but it's too much on the oaky side for me. And we're not talking subtle old oak from long ageing here. More cinnamon, nutmeg, cloves, white pepper… This is really spicy! Then walnuts and more toasted oak, as well as bitter cocoa and Jaffa cake. Finish: medium, chocolaty, toasted, cinnamony. Nutmeg singing loud in the aftertaste. Comments: I didn't quite notice any fruits, except burnt raisins. But I've noticed that quite a few quasi-PR people (embedded commentators, shall we say) rated this very modern baby very highly. But of course… I have to add that I had liked Edition N°2 much, much better (WF 87).


SGP:372 - 79 points.

| | |
| --- | --- |
| Now, hold on, I know we had said we would have the other Macallan, but since we've just seen that that Mac was matured in seven oaks (pff…), why not have… No, not Seven Crowns, rather another new malt that's been matured in seven different woods. It's a real invasion! And what about deforestation? Is all this environmentally sound? | |

Jura 'Seven Wood' (42%, OB, +/-2018)


And this is no joke, seven wood! No so long ago, we used to joke about these multiple-wood whiskies, and we were already laughing a lot at three. And we're at seven now, where will this end?… I just hope they'll never cut the wee palm trees in front of the Jura distillery and use the wood to make small firkins or octaves… Please, don't! Oh and of course, this is another NAS(ty) expression that's sold for much more money than a 10 or a 12. Colour: gold. Nose: well, it's more moderate than the Macallan, a bit softer, a tad more sour (but that's the distillate), a notch more 'dirty', porridge-y, with notes of ale, allspice (European oak, I'd wager), and a discreet smoke that's not unpleasant. Jura defeating Macallan, could that really happen? Mouth: sadly, the oaks have come to the front. Over-infused herbal teas and regular black tea, cloves, cinnamon, then a little liquorice wood, a curious cane-y side, almost agricole - but I suppose that came from some French oak. No, I'm serious. Finish: medium, really mostly on cinnamon. The smokiness is still there, which is rather nice. Comments: good, let's say it's a tie. We don't care much for oak-flavoured NAS anyway, do we?


SGP:362 - 79 points.

Twelve-oak expressions will be around before 2020, read my lips! But so, that older indie Macallan…

Macallan 19 yo 1991/2010 (46%, Mo Or Collection, bourbon hogshead, cask # 21436, 429 bottles)


Colour: pale gold. Nose: the die is cast. We're flying way above the other two, this is much fresher – and refreshing in all senses of that word – with a perfect maltiness, some oranges, some peaches, some golden barley, some more oranges, some ripe apples, a touch of IPA, some sultanas, and simply a lot of satisfaction. No crutches have been in use here, not even sherry seasoned wood. Mouth: perfect, on apricots, bergamots, soft acacia honey, sweet cider, hints of tinned pineapple, preserved mirabelles, just the right amount of vanilla, perhaps a little flower syrup (say mullein, very good for your lungs), and just the faintest smidgen of white pepper. Spices as they should be, rather discreet. After all, whisky's not part of the great Thai cuisine, is it? Finish: medium, fresh, fruity, barley-y, and delicately honeyed. Comments: more proof that Macallan is a great distillate – when it's allowed to sing solo.


SGP:551 - 88 points.

There will be more official Macallan tomorrow, and some good surprise, I think...