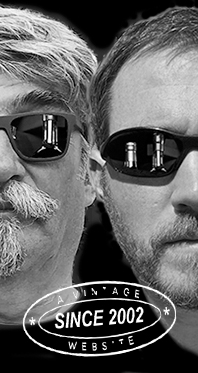 Home
Thousands of tastings,
all the music,
all the rambligs
and all the fun
(hopefully!)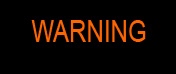 Whiskyfun.com
Guaranteed ad-free
copyright 2002-2017



Malternative-y Old Brandy de Jerez

Tasted on location a few weeks ago. These are all 'SGR', so Solera Gran Reserva. It's to be noted that Gran Reserva's an appellation that's only used for brandies, never for sherries. Did you know that, Macallan lovers? I'djust add that most brandies de Jerez that I have tried so far (but I've tasted very few of them) had been quite liqueury and much sweeter than Cognacs or Amrmagnacs.

Tradicion 'Solera Gran Reserva' (38%, OB, Brandy de Jerez, 800 bottles, +/-2017)


An average age of 25 years, did they say, but it's still their youngest brandy. Tradicion is a great house that makes some superb sherries, now why would someone bottle some high-end brandy at 38% vol.? Colour: coffee. Nose: unexpectedly fresh, with a little chocolate and quite some peppermint cordial, then more pipe tobacco and a clear oloroso-ish profile. I think they're using ex-oloroso solera casks anyway. Mouth: what's good is that it's not sweetish or wishy-washy (wobbly in the knees as we sometimes say). Always this mentholy side, and quite a handful of zante currents. Finish: a bit short but full and, again, not too sweet, while we've tried other brandies in Jerez that had been frankly… sickly sweet. Comments: perhaps not the finesse of a proper Cognac, but it's one of the best 'entry-levels', no doubt about that.


SGP:461 – around 80 points.

Tradicion 'Platinum' (38%, OB, Brandy de Jerez, +/-2017)


A top-of-range Brandy de Jerez of which Bodegas Tradicion only make a few hundred bottles per year. Said to be between 50 and 60 years of age, mind you! Sadly, they bottle this one at 38% too, and, ach, mature it in ex-PX casks. Hope it's not a sugar bomb… Colour: mahogany. Nose: all on pine needles, cocoa, and thuja wood, so rather dry and even smoky, but getting headier by the minute. Honey, prunes, pipe tobacco. Mouth: creamy and rather sweet, with loads of coffee liqueur and a good few drops of crème de menthe. Tends to become much drying after a few seconds, rather more on coffee beans. Finish: rather long, dry, on tobacco and ground coffee. Comments: the PX doesn't feel that much.


SGP:561 – around 80 points.

Cardenal Mendoza 'Non Plus Ultra' (45%, OB, Sanchez Romate, Brandy de Jerez, 50cl, +/-2017)


This 500€ brandy stems from a solera of 38 botas (butts) ex-PX and ex-oloroso, and of an average age of 50 years. Although the way they calculate the average ages of their brandies remains unknown to me… Colour: coffee. Nose: rather soft, marked by the PX, with a little bitter orange, Grand-Marnier, a little hot chocolate, and then quite some prunes and black raisins. Mouth: rather round, smooth, a little terpenic, with prunes, mint liqueur, and really a lot of black raisins of all kinds. Finish: medium, sweet, but never dull or cloying. Comments: the PX feels, but of course there's some great PX around. It's just not the kind of PX they use to season whisky casks, eh! In this case, they use some proper solera PX casks. Naturally.


SGP:630 – around 85 points.