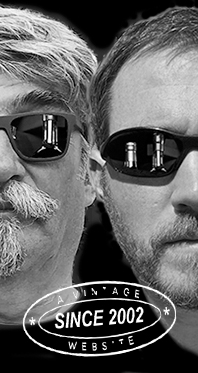 Home
Thousands of tastings,
all the music,
all the rambligs
and all the fun
(hopefully!)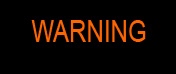 Whiskyfun.com
Guaranteed ad-free
copyright 2002-2017



---

Angus's Corner
From our casual Scottish correspondent
and guest taster Angus MacRaild
Malts in triplicate
Another few trilogies of various single malts today. Let's kick things off with the usually dependable Glentauchers...

Glentauchers 11 yo 2007/2018 (58.9%, North Star, bourbon hogshead/PX finish, 288 bottles)


Colour: white wine - no visible signs of any PX... Nose: light, creamy, bright, soft vanilla, crushed oatcakes, green banana, muesli, some freshly chopped herbs. Pretty classical and fairly straightforward good, clean, lightly fruity, gently sweet modern Scotch malt whisky. Not a whiff of PX in sight really. In time a light earthiness begins to develop. With water: there's a curious gin and tonic / quinine note emerging now, along with hints of cucumber and good old lemon barley water. Mouth: there's a glimmer of something sherryish now with a more red fruit-tinged sweetness in the delivery. Notes of treacle pudding, jam sponge cake and a little green wood. Rather prickly as well with a kind of hot paprika quality. With water: earthy again, some white flowers, baking soda and chalk. There's also a peppery, watercress aspect and a touch of soot. Finish: medium length, some sweet condensed milk, aspirin, lemon cough drops and quiet vanilla. Comments: Interesting whisky, the finish is pretty subtle with only a few wee notes on the neat palate alluding to any re-racking. A decent dram for light after dinner quaffing but not particularly thrilling or earth shattering stuff.


SGP: 451 - 83 points.

Glentauchers 27 yo 1990/2018 (54.4%, Cadenhead Single Cask, bourbon barrel, 168 bottles)


Colour: light gold. Nose: ahh, you just cannot beat a plain cask and time! This is a really lovely and elegant mix of beeswaxes, pollens, heather honey, tea biscuits, light olive oil, mushroom powder and earthen floored cellars. It also has this lean, waxy side to it that I associate as a very 'Glentauchers' thing. A few glazed and crystalised fruits as well. With water: opens beautifully. More towards canvas, hessian cloth, dunnage, clay and a little orange peel now. Mouth: Pow! Big, peppery, sappy, oily, waxy, surprisingly herbal and sooty! Really terrific delivery and evolution on the palate. Some earthy turmeric, ripe green fruits and spiced mead. With water: once again, water works wonders. Lots of nervous green, citrus and white fruits. Pears baked in honey, ripe banana, apple crumble with spiced custard and more supple waxiness. Really terrific. Finish: long, earthy, waxy, gently peppery and tingling. Lots of green apple, lemon peel, olive oil and a little camphor. Comments: I had it at 89 but water elevates it to a solid 90. A real gem of a Glentauchers!


SGP: 561 - 90 points.

Glentauchers 41 yo 1976/2017 (42%, Cadenhead Authentic Collection, bourbon hogshead, 126 bottles)


Colour: deep gold. Nose: a beehive! Nectars, pollens, wildflowers, honeycomb, furniture polish, beeswax, dried mango, papaya, guava... one of those wonderfully rich and expressive old school malts. Continues with notes such as salted caramel, toasted pecan nuts and well spiced carrot cake. Hints of hessian, wormwood and green chartreuse. Totally marvelous. Figs and quince jelly as well. Mouth: the strength makes things a tad soft, and the wood is definitely vivid and spicy. However, it's also clean and taut and providing backbone and structure. In time more honeys and glazed fruits emerge. Lots of yellow flowers, waxes, ointments, dry earth, sandalwood and cough drops. Touches of pine sap, herbal liqueurs and mineral oil. Finish: good length, nervous tannins, warming spices, oily medicinal qualities and various fruit liqueurs and orange cocktail bitters. Increasingly medical and herbal. Comments: Another great Glentauchers. The age is really magnified on this one but it holds together perfectly and the wood, while big, never overpowers or becomes tired. There's still this wonderful muddle of fruits, waxes and honeys from nose through to finish. And what I love is that you really feel the DNA that runs from the 76 through the 90.


SGP: 661 - 91 points.

| | | |
| --- | --- | --- |
| | And now, our old friend, Clynelish... | |

Clynelish 10 yo 2008/2018 (46%, Signatory for Flanders' Finest Cask Selection, bourbon barrel, cask #800120, 304 bottles)
Colour: Pale white wine. Nose: I'm pleased to report that we have indeed struck Clynelish. Lots of coastal, lemony wax, sea greens, sandalwood, a touch of natural vanilla, white flowers, stone fruits. Spot on, young Clynelish. Mouth: Ah! Even better! Beautifully soft, textural waxiness with wee hints of white pepper, gauze, lemon balm, sun lotion, olive oil and camphor. Gets spicier and more gravelly with time. Finish: Long, waxy, sooty, lemony and with a big coastal freshness throughout. Comments: Well, that was rather straightforward. A Clynelish that eases you in on the nose then wraps itself around you in a big, waxy hug on the palate. I think bottling this at 46% was probably a pretty smart idea. Very well selected, the kind of characterful yet east going malt that you can just sip away at to your heart's content.


SGP: 562 - 90 points.

Clynelish 1990/2003 (57.4%, Acorn, bourbon cask)


Colour: deep gold. Nose: it's not an immediate, or classically waxy style of Clynelish. Rather this is more towards butter, clotted cream, vanilla, toasted breads, fresh croissant and salted caramel. In time this salty aspect develops further and you start to get more recognisably Clynelishesque characters emerging. Hints of kelp, old rope and, indeed, some old wax Barbour jackets. A hint of preserved lemon and some sort of petrol infused brine. With water: wow, hugely aromatic now. A big shift towards heather ale, sea greens, beach pebbles, dunnage earth and lemon oils. It feels like a very big distillate battling a rather active cask - although it's a gladiatorial combat I'm enjoying, even if somewhat perversely. Mouth: big, oily, emphatic and almost leathery in texture. The wax is there but it's still sort of restrained. In its place you have these big, fatty notes of motor oil, cooking grease, lime curd, blood orange and hessian. It's pretty hefty but at the same time rather unusual and singular in style. Perhaps some scone mix and pastis and a touch of marmalade. With water: big, textural, extremely salty, fatty, chip grease, salt and vinegar crisps, some oily medicines, overripe banana, mercurochrome and bonfire ash. Some peppered mackerel and anchovies as well. Mad whisky, if not totally balanced it is undeniably overflowing with character! Finish: Long, oily, slightly ashy, gently waxy, lemony and with these briny, green olive and caper notes. Comments: It's Clynelish Serge, but not as we know it...


SGP: 572 - 89 points.

Clynelish 16 yo 1989/2006 (55.1%, Art Of Whisky 'Northern Star', sherry)


Not too sure about Clynelish and sherry, they can make for uncomfortable bed fellows in my experience. Colour: light amber. Nose: opens really enticingly on mineral oils, gun flints, metal polish and oily rags. An earthy, gravelly, rich minerality follows on. Then you get this twin prong of sandalwood and a very eloquent herbal aspect. Some savoury pastries, cured meats, sweet raisins, cough medicine and a touch of balsamic. Rather sooty and punchy as well with these notes of peppery grilled steak. Very good though. With water: notes of gravy, dried cranberry, soft herbal qualities and plasticine. Overall softer and more earthy but still with this slightly sooty, meaty sherry aspect. Mouth: heavy and fatty in style again. More metallic notes, cooked ham, graphite oil, carbon paper, old ink, slightly tarry, more notes of ointment and almost antiseptic. Again this gravelly earthiness on top of orange peel, sweaty waxiness and some beef stock. With water: on one had you have this sweetness in the form of dried berry fruits, on the other this earthy, slightly flabby, oily, salty and meaty qualities. Notes of bovril and vegetable stock. More pencil graphite as well. Finish: Long, meaty, rubbery, earthy, oily and with some drying hessian cloth notes. Comments: Whereas the 1990 was similarly heavy and a bit whacky, when it went to war with its cask it was a clean flight. With this one both combatants are fighting dirty...and probably while on drugs. Still, there's plenty to enjoy here as well. A fun, if slightly strange Clynelish.


SGP: 472 - 86 points.

| | | |
| --- | --- | --- |
| | And finally, to Bowmore. I think we'll go by strength this time. | |

Bowmore 1991/2008 (45%, Gordon & MacPhail 'Secret Stills 04.09', refill sherry hogsheads, 1300 bottles)


Not much attention paid to this humble wee series by G&M over the years, despite it sheltering some pretty wonderful drams. Colour: pale white wine. Nose: curiously farmy at first nosing. Lots of straw, silage, hay, clay and damp earth. Then smouldering newspaper, beach bonfire smoke, hessian, seawater and fish sauce. Swings round gently towards the shoreline with these notes of oysters, mussels in white wine, cut grass, parsley and an increasingly chiseled and mineral profile. Very nice. Mouth: lemony, smoky, rather briny, lots of oily rag, hessian, lamp oil and smoked white fish. There's also a big smoky, gristy oiliness underneath it all. A kind of smoky, cooling wort aspect. Then back to this lemony, briny quality. Finish: long, earthy, lightly peppery, full of coal smoke, lanolin, ointment, soot and smoked oysters. Comments: Extremely pleasurable and easy sipping Bowmore. Lacking in fruitiness and almost nodding towards Laphroaig with these weighty smouldering, briny qualities. But what it lacks in fruit it compensates for in freshness, body and coastal zing.


SGP: 465 - 88 points.

Bowmore 20 yo 1997/2018 (55.9%, Scotch Malt Whisky Society, #3.307 'A journey into joy', for Feis Ile 2018, refill oloroso sherry butt, 564 bottles)
Colour: bronze. Nose: sweet cherries, bonfire smoke and fragrant seashore and sandalwood notes. Wee glimmers of kelp, dried seaweed in a salty bowl of ramen, lemon cough drops and heathery smoke. With water: more earthiness, black olives, coal hearth, heather ale, anchovies and sardines in brine. Mouth: peat embers, violets, geraniums, soot, camphor, cod liver oil, dried tarragon, mint leaf, kippers and new bicycle inner tube. Some walnuts, cloves and old Chartreuse. With water: blackcurrant cough medicine, throat sweets, menthol eucalyptus freshness, beach pebbles, a drop of iodine and some natural tar resin. Finish: long, sweetly earthy, sooty and full of red and dark fruits with lots of salt and liquorice. Comments: At times you feel as though the sherry and Bowmore are slightly at odds with each other, as often happens with many contemporary sherried Bowmores I find. However, in the end the gentle, persuasive deliciousness of it won out.
SGP: 576 - 89 points.

Bowmore 13 yo 2004/2018 (57.4%, Scotch Malt Whisky Society, #3.310 'A marooned wordsmith', 2nd fill hogshead, 207 bottles)


Colour: Light gold. Nose: Pure lemon juice, sheep wool and bonfire ash. An almost frustratingly elusive fruitiness keeps blinking in and out from underneath. Wee flashes of jasmine, kelp, juniper, passion fruit and papaya. More obviously there is seawater, smoked oatmeal, kelp, tar and lime juice. Precision and purity defined. With water: easier, more sexy, fruitier, more tropical and more citrusy. A fragrant smokiness develops rather beautifully. Mouth: Oysters, shellfish, lemon juice, brine, antiseptic, coal tar soap and mercurochrome. Rather intense now - like a blade of salt taking your head off. Peated grist, smoky wort and peat embers. Like all the aromas of a distillery - well - distilled (get a grip Angus!). With water: oatmeal, cornflour and turmeric all wrapped up in pure peat smoke, ash, lemon rind and kippers. Gets fatter, oilier, greasier and intense with water. Finish: Long and lemony with lots of greasy peats, smouldering grist, tar and hessian. Comments: A tough one to score. It seems like two different whiskies at times. On the nose there is a sense of complexity and subtlety, but on the palate it's something of a monster. Rather great Bowmore all the same I think, but we'll err on the side of caution.


SGP: 467 - 88 points.